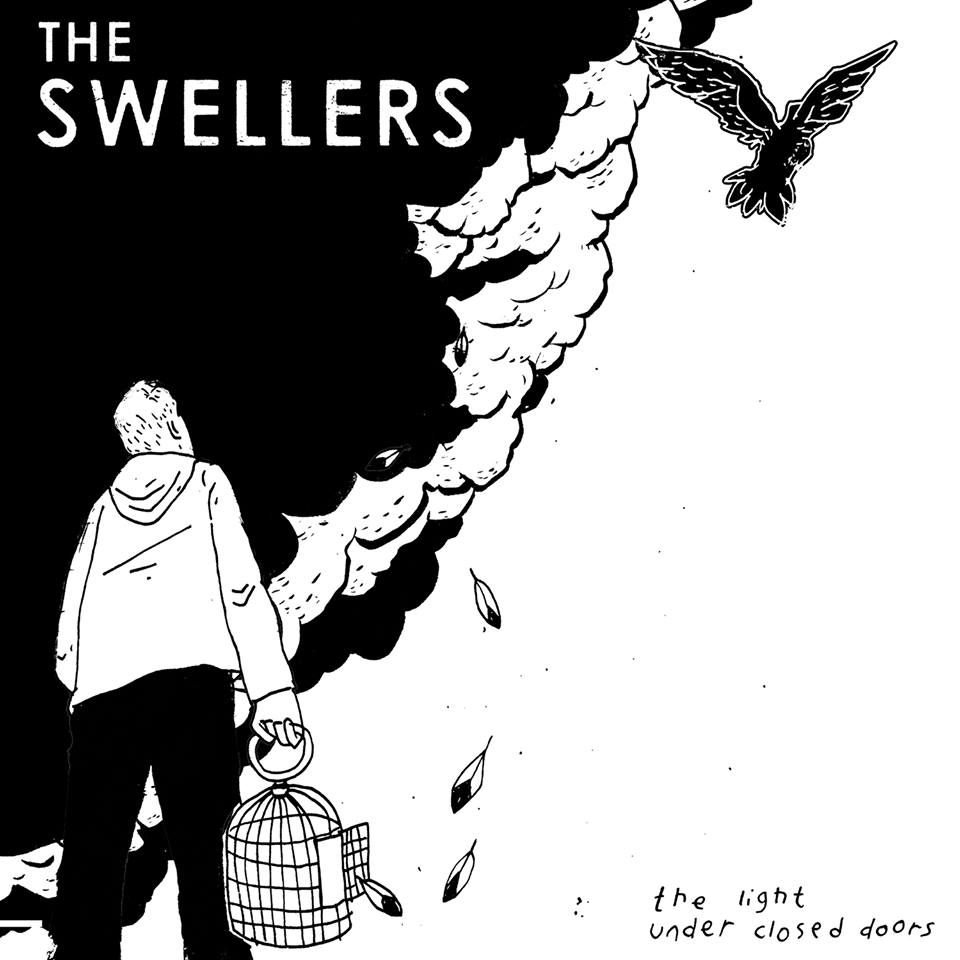 Review Fix chats with The Swellers drummer Jonathan Diener, who discusses the band's new album, "The Light Under Closed Doors," as well as the band's creative process and legacy.
Review Fix: What are the band's influences?
Jonathan Diener: Musically everything from 90s punk rock to Weezer, Saves The Day and Jimmy Eat World. Lyrically, everyday life and real situations affect the songs.
Review Fix: The lyrics to many of the songs are brooding, but poetic, what's the band's song writing process like?
Diener: Nick and I are always working on songs separately and when they're close to done or something really stands out we'll show each other. I tend to always be writing lyrics, while Nick will focus on music first then lyrics fit his songs afterward. On this record I would send him a big bulk of lyrics even for songs I haven't heard and he would fit them in. It's definitely 50/50 on this one. We each have our full songs and then lyrics that spill into each others.
Review Fix: How was "Becoming Self-Aware" written?
Diener: After a breakup that happened in the middle of a three-month tour, I had a week to spend in Michigan. I decided to stay the hell away from my occupied apartment during the strange transition period and couch surfed with a new friend each night. I learned a lot of valuable lessons, saw good in people for the first time and knew it was time to take control of my life again. The week ended with me getting a tattoo of our DIY label, Snowbird Songs' logo on my arm so I always remember the new chapter in my life.
Review Fix: What do you think makes the band special?
Diener: We're normal dudes who work our asses off. We take the time to perfect our songwriting craft and our live show. When we play live we make sure it not only sounds good and big, but the natural energy we have is a huge factor. We love what we do and whether it's a basement or an arena, you'll see it.
Review Fix: What song on the album do you think is the best example of what the band is capable of?
Diener: I think "High/Low" shows our dynamic side while, "Favorite Tune" shows the melody and tightness. Each song is a different in a way and when you hear the full album you'll hear what we do best.
Review Fix: What do you think the band has to do in order to get the recognition you deserve?
Diener: We've been trying to find that out for almost 12 years now. I'd personally like to be on big tours, be a household name and make a living off of this. Realistically for now we're just having fun and not letting crazy goals or big picture ideas get in the way anymore.
Review Fix: How did you decide on an album cover?
Diener: I was sitting in my room looking at our previous albums and their artwork. Each one has a different vibe and color scheme so I wanted to team up with my friend, Ben Sears and do something in his style. Always black and white. Very dark and ominous with this glimpse of hope. The character on the album is from our previous records (loose interpretation of Nick and I) and the bird is from Snowbird Songs, the label we started when we left FBR. It's all about letting go.
Review Fix: What are your goals as a band?
Diener: Have fun and be remembered.