Patrick Hickey Jr.- Founder, Editor-In-Chief
Patrick Hickey Jr. is a full-time Assistant Professor of English and Director of the Journalism program at Kingsborough Community College and is the chairman of the City University of New York Journalism Council. He is the Founder and Editor-In-Chief of ReviewFix.com. He's also a former News Editor at NBC Local Integrated Media and National Video Games Writer at Examiner.com where his work was mentioned in National Ad campaigns by Disney, Nintendo and EA Sports.
Hickey was also the Editor-In-Chief of two College Newspapers before he received his BA in Journalism from Brooklyn College. Hickey's work has been published in The New York Daily News, The New York Times, Complex, The Hockey Writers, Yahoo!, Broadway World, Examiner, NYSportScene Magazine, ProHockeyNews.com, GothamBaseball.com, The Syracuse Post-Standard, Scout.com and the official sites of the Brooklyn Aces and New York Islanders.
His first book, The Minds Behind the Games: Interviews With Cult And Classic Video Game Developers was released in April 2018 and is chock full of interviews with legendary developers. His second book in the series, The Minds Behind Adventures Games, was released in December 2019. His third book, The Minds Behind Sports Games, was released in September 2020. His fourth book, The Minds Behind Shooter Games, was released in March 2021. Three more sequels, The Minds Behind Sega Genesis Games, The Minds Behind PlayStation Games and The Minds Behind PlayStation 2 have also been completed and are awaiting publication.
Hickey is also a contracted comic book writer, currently penning his original series, "Condrey," as well as "The Job" and "KROOM" for Legacy Comix, where he serves as founder and co-owner.
Hickey Jr. is a voice actor, having starred in the 2018 indie hit and 2019 Switch, PS4 and Xbox One release, The Padre (also serving as English language Story Editor), from Shotgun With Glitters. The sequel, The Padre: One Shell Straight to Hell was released in February 2021- Hickey also served as a Story Editor and Lead Voiceover performer. He has also done narration and trailers for several other titles including The Kaiju Offensive, Relentless Rex and Roniu's Tale.
Hickey is also currently the lead voiceover performer on Mega Cat Studios' upcoming title WrestleQuest, responsible for nearly 90 characters in the game, as well as Ziggurat Interactive's upcoming World Championship Boxing Manager 2, where he performs the VO of nearly every male character in the game.
Donna-Lyn Washington– Senior Editor
Donna-lyn Washington has a M.A. in English from Brooklyn College. She is currently teaching at Kingsborough Community College where her love of comics and pop culture play key parts in helping her students move forward in their academic careers. As a senior writer for ReviewFix she has been able to explore a variety of worlds through comics, film and television and has met some interesting writers and artists along the way. Donna-lyn does a weekly podcast reviewing indie comics and has also contributed entries to the 'Encyclopedia of Black Comics,' the academic anthology 'Critical Insights: Frank Yerby' and is the editor for the upcoming book, 'Conversations With: John Jennings.'
Rocco Sansone- Comic Books Editor
Rocco Sansone was born in Brooklyn, New York to Italian immigrant parents. He attended Kingsborough Community College where he received his Associates in Journalism and then Brooklyn College to get his Bachelors in English. He wrote for Kingsborough's student newspaper Scepter where his biggest achievement was interviewing former Rock the Vote president Jehmu Greene. He is a "man of many interests." These include anime/manga, video games, tabletop RPGs, YA literature, 19th century literature, the New York Rangers, and history. Among the things and places he would like to see before he dies are Japan, half of Europe, and the New York Rangers win another Stanley Cup. He lives in Brooklyn.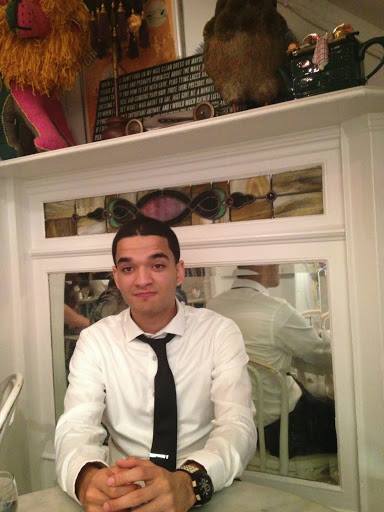 Christopher Saenz:Â Senior Writer
Christopher Saenz is a journalist, who during his time writing for Review Fix has written about a wide spectrum of entertainment including film, television, comic books, theatre and video games.
Saenz has covered New York Comic Con and interviewed Dark Horse Comics Founder Mike Richardson and Eisner Award-Winning artist Cameron Stewart.
Manny Vivas:Â Senior Writer
Manny has been covering the gaming and entertainment scene since 2013. Even off the clock, he devotes himself to video games and all things tech. He is a junior at Plattsburgh State, where he serves as a "grammar guru" for a journalism class and a rebel at the radio station. He loves giraffes, green tea and pop-punk music.
Chris Butera- Senior Writer
Chris Butera has been absorbed in Heavy Metal since he was 15 years old. He has been playing in bands since 2006 and has interned for extreme music label Earache Records, while writing for Reviewfix.com since its inception and more recently for Examiner.com. When he isn't doing anything music related he's probably reading comics or classic books, watching a horror movie or a wrestling match, or pretending to be a dinosaur.
Joshua Onimus- Staff Writer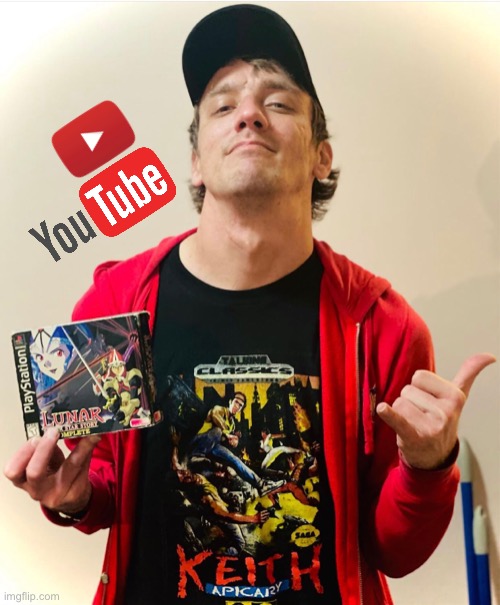 Josh got his start in press media that began at Investcomics.com (known today as TrendingPopCulture.com) He was an interviewer and contributing writer for over 3 years. He formed TheVariantNewsSource.com in 2018 and for another 4 years, wrote and contributed over 500+ articles, interviews, and reviews. He now spends his time creating content for his youtube channel TheVariantNEWSSOURCE making videos on video games, film, books, and other facets of pop culture.
Bradley Hopkins- Staff Writer
Coming from a backwoods small town no one's ever heard of in Appalachia, in southwestern Virginia, I first made an attempt at a massage therapy license, followed by a stint working as a lumber worker. Now in the employ of the United States Navy, I work as an Information Systems Technician (computers and communications). It's classified. I'm an expert in tattoos and tattoo history, and a growing student of philosophy, professional wrestling, history, politics, video games, and literature in general. I live wherever the Navy tells me to.