2009 was another great year on the small screen for both for Cable and the networks. Check out Review Fix's Year End Television Awards to see where your favorite show ended up.

Best Show-
Nominees:
Battlestar Galactica – The show went out the way it was supposed to. The ending may not have been as mind-blowing as the beginning, but how could it be? There were some spectacularly shocking moments in the first few episodes, the origins of the final five, Starbuck's (Katee Sackhoff, Bionic Woman) startling discovery, Dee's (Kandyse McClure, Higher Ground) inner demons, and of course the events during Gaeta (Alessandro Juliani, Smallville) and Zarek's (Richard Hatch, Battlestar Galactica) mutiny which were horrifying in so many ways, especially taking into consideration what the human race had been through the previous three and a half seasons. For many, the finale was a disappointment, but looking back at the series, it's hard to imagine another way the Battlestar Galactica could have ended its journey.
Dexter – Season four has been nothing short of spectacular. Everyone's favorite serial killer has come to a point in his life he surely never thought he'd be at, married with three children. How can he continue his life with his Dark Passenger while simultaneously being a family man? Well luckily, Dexter's (Michael C. Hall, Six Feet Under) target this season has seemingly the same issue. The Trinity Killer (John Lithgow, 3rd Rock From the Sun) is by far Dexter's best foe yet. A teacher, deacon, father and husband has been around the country for the last thirty years killing with the same pattern, and no one has been able to catch on. What has made this season so interesting has been seeing the antagonist's side throughout. From the first episode we knew who Trinity was so the mystery wasn't who did it, but rather why did he do it and how is Dexter going to stop him? Moving through its fourth season, it's clear Dexter has never been sharper.
Friday Night Lights – Admittedly, this is kind of cheating here, using both season three which premiered in 2008 as a DirecTV exclusive, but then aired on NBC early his year, in addition to season four, which is currently showing on DirecTV's 101 network.
Many people probably think of this as a show about a Texas football team, but in fact, Friday Night Lights is the most realistic look at the social conflicts people go through on television today. The third season was phenomenal from start to finish. Coach Eric Taylor (Kyle Chandler, King Kong) was given a new quarterback, J.D. McCoy (Jeremy Sumpter, Clubhouse), with a canon for an arm, but still has Matt Saracen (Zach Gilford, Dare) who won the Panthers a state championship just two years ago. The conflict on the team is apparent, and J.D.'s father Joe (D.W. Moffett, For Your Love) doesn't make things any easier. Add to that former Panther stars Smash Williams (Gaius Charles, Law & Order: SVU) who is trying to recover from severe injury so he can play in college and Jason Street (Scott Porter, Speed Racer), who was paralyzed in the series premiere, looking for a way to support his new-born baby and there is plenty of emotional content flying around. By the end of the season the town is divided into two and Coach Taylor is let go from the Panthers and given the job to start a team in the newly formed East Dillon. The challenges Coach Taylor is facing at his new school, and the new characters who have joined the cast have given Friday Night Lights an original feel while remaining the same brilliant show.
Lost – No series has ever been as breathtaking as Lost. So many twists and turns, and more questions than can possibly be answered, Lost always leaves you wanting more. The fifth season did nothing to change that. Season four ended with six of the survivors being rescued and the Island disappearing. What happened to the island you ask? It moved through time. Lost became a show with time travel, and unlike most series that use time travel as a device to get some viewers, Lost pulled it off. Those who made it off of the Island had their own problems which led them to return, while those who stayed were thrust back to 1977 where they had to join the Dharma Initiative to survive. Oh yeah, and about those who ended up returning to the Island, the plane that brought them also had to crash which led to Jack (Matthew Fox, We Are Marshall), Kate (Evangeline Lilly, The Hurt Locker) Hurley (Jorge Garcia, Deck The Halls) and Sayid (Naveen Andrews, The Brave One) traveling back in time, while Sun (Yunjin Kim, Two Sisters), Ben (Michael Emerson, Saw) and Locke (Terry O'Quinn, The West Wing), who gets freakin' resurrected on the Island, join a group who cryptically asks everyone, "what lies in the shadow of the statue?" There's kind of a lot going on here.
True Blood – It's safe to say True Blood stepped its game up their sophomore season. Throughout all twelve episodes, it's almost impossible to find a single misstep. Unlike the first season, True Blood steps out of Bon Temps for most of the season as Sookie (Anna Paquin, X-Men) and Bill travel to Dallas at Eric's (Alexander Skarsgard behest to find his long time friend, the 2000 year old vampire Godric. At the same time, Jason is off with the Fellowship of the Sun, an anti-vampire Church committed to waging war against vampires. Back in Bon Temps, Maryann (Michelle Forbes, Star Trek: The Next Generation) slowly but surely takes over the town in her quest to sacrifice Sam to summon the God she worships. Add to all that True Blood's signature sex and violence, and amazing dialogue and you have one hell of a show.

Runner Up – Friday Night Lights: It's really hard to definitively say any of these shows is better than the others, but what separates Friday Night Lights from the other four is the nature of the story being told. Battlestar, Dexter, Lost and True Blood depend heavily on the mystery, on the surprise, on the cliffhanger ending while Friday Night Lights focuses mainly on character development and the lives of those characters. Not that focusing on the character development innately better, it's just refreshing to see a show pull it off as wonderfully as Friday Night Lights did in season three and has in season four thus far.
From watching the show, it becomes so easy to truly care about these characters as if you know them personally and that is due almost entirely to the actors. Kyle Chandler as Eric Taylor and Connie Britton (Spin City) as Tami Taylor is probably the best couple on television right now. Together they embody the life of a married couple struggling to get by, but ultimately doing what they love. All the characters in the show are connected to Coach Taylor and Tami, who is the principle of Dillon High School. In season three when Joe McCoy struck his son J.D., it was Eric's decision to either do what's best for J.D. or for the team. This season when tragedy struck former Panther's star and their daughter's boyfriend Matt Saracen, the Taylors took care of the teenager. Tim Riggins (Taylor Kitsch, X-Men Origins: Wolverine) who squanders his talent as an athlete and refuses to live up to his potential, is one of those characters you root for despite knowing he'll do the wrong thing. Finally, what has been such a wonderful surprise is how excellent they pulled off the entire turnover from season three to season four. With most of the original cast graduating, and Coach Taylor's move to the reopened East Dillion, a lot of the cast as changed, but there is still that connection. One of the standouts of the new cast has been Vince Howard played by the spectacular Michael B. Jordan who some may remember as Wallace from the first season of The Wire. Vince is essentially the star on the upstart team, but faces his own problems with his drug addicted mother at home. It's a shame Friday Night Lights doesn't have as wide an audience as it deserves, it's truly one of the best character driven dramas of the last decade.
Winner- Dexter: Every single one of these shows has a legitimate case for best of the year, but this past season of Dexter has been one of the great seasons of television in the past 10 years. Everyone's favorite serial killer returned this season with a wife and a new born baby, not the best circumstances for someone who goes out every night stalking someone to cut up into pieces and toss in the ocean. He somehow made it work though, and thanks to the brilliant John Lithgow as this year's antagonist, season four was the best yet. When Frank Lundy (Keith Carradine, Deadwood) came to Miami with stories of a Trinity killer, things quickly heated up. First Trinity sliced a woman's femoral artery, then force da woman to jump to her death, before bludgeoning a man to death, a sacred ritual, as sacred Dexter's table. Throughout the 13 episodes, we saw the struggle Dexter had to balance his two lives as well as his increasingly dangerous relationship with Trinity. Each episode left you wanting more. The several twists throughout season were nothing short of jaw dropping, even the finale left you out of breath, eagerly anticipating its return next September. The side stories were also pretty entertaining, Debra's (Jennifer Carpenter, Quarantine) relationship with Lundy as well as her getting closer to the truth about her father and Dexter's biological mother. The love story between Batista (David Zayas, 16 Blocks) and Laguerta (Lauren Velez, Oz) wasn't the most interesting storyline, but did have its moments. Overall, Dexter was nearly perfect this season and is certainly the best show of 2009.

-Evan Scarola
Another Take:
Battlestar Galactica- So ends the saga of toasters, skinjobs and Colonial Viper jocks – at least after the Fall. Although this year finally brought the award-winning "Battlestar Galactica" to its highly anticipated conclusion, it also introduced a barrage of outstanding episodes leading up to the all-encompassing (and disappointing, according to some) series finale.
We finally learn the identities of the Final Five – as does the fleet – and the resulting domino-effect can only be judged in increments of deaths, destruction and frakking awesome character scenes.
Highlights include the super-eventful mid-season premiere, "Sometimes a Great Notion," taking place immediately after "Revelations," the devastating mid-season finale during which we discover a shocking and somewhat unsettling truth about the fleet's ultimate destination. This is only complimented by the action-infused two-parter "The Oath" and "Blood on the Scales," featuring a variety of riveting plot twists, action sequences and the epic return of tough-as-nails Starbuck. It also marks a distinct change in the course of the rest of the series.
Finally, while the three-hour finale, "Daybreak," earned considerable animosity from some fans, it was nevertheless brilliantly put together. The haunting imagery of the Cylon colony coupled with the wistful flashbacks of the days before the Fall, along with the spectacular performances by all involved led to one of the best episodes of television history, a certain revelation in the last few minutes is somewhat mediocre. It's true that we never actually learn the concrete significance of a major character and that continues to be one of the series' flaws, but with so many ingenuous elements employed therein, it is smaller and less significant than a dust particle on Pythia's shoulder.
So say we all.
-Olga Privman

Best New Show –

Nominees:

The Middle: "The Middle" is Patricia Heaton's (Everybody Loves Raymond) successful attempt to return to the world of sitcoms. It is essentially the complete opposite of "Everybody Loves Raymond," but nevertheless, an honest look at family life. The family dynamic is far from functional but it is written so well that is allows humor to grow out of what could be a bleak outlook.  The bleak is often turned into the positive by the end of the half hour.
Heaton is paired with Neil Flynn, who you may remember as the quirky janitor in "Scrubs." Initially, this pairing would seem odd on paper, but the couple are believable every step of the way. The three children (Axl, Sue and Brick) are not what you expect from sitcom kids and that creates an authentic feel to the family.
"Community": "Community" has taken a new foreground for comedy by utilizing the comical setting of a community college and centering it on an eclectic group of characters.
"Hung": "Hung" made viewers hang in there each week to wonder if the series would live up to the potential of the promotional campaign from HBO. The series at first didn't live up to the expectations or raunchy ideas that the premise conjured up, but for those that stay tuned, it delivered an exciting change of pace for Sunday night viewing. The story of a down-on-his-luck teacher that decides to become a male gigolo was never done on television before and this allowed audiences to see how talented of an actor Thomas Jane is.
The show also introduced audiences to an unorthodox cast of supporting characters that allowed for it to crackle with originality and unique subplots.  Jane Adams turned in a breakthrough performance as Tanya Skagle, who was learning how to become a madam.
"Hung" was a prime example of the old expression: "different strokes for different folks."

"Bored to Death": "Bored to Death" had a slow start, much like its main character, who is a semi-loveable slacker, who, in the end, accidentally ends up letting people down. The series took some time, but eventually became a worthwhile experience for audiences that had the patience to stick around. Focusing on a slacker named Jonathan Ames, who poses as a detective on Craigslist; it is infused with originality and offbeat characters. The promise seen in the last couple episodes will make you anticipate season two.


Winner: "Community": Joel McHale's natural charm, combined with the comic timing of Chevy Chase is one of the major reasons why the show works as well as it does. But more than that simple reason is the talent of all involved, including the Anthony Russo's solid direction, which allows all the elements to align perfectly for the series to work. If you have ever spent time in a community college, you realize how on target this material is.

-Anthony Benedetto

Another Take:
"Community": We've all seen the triumphs and upsets of college life; and sadly, that particular genre might as well bear the proud poster of "cliché." While Zack Morris' epic foray into the unknown world of "dorming" and Greek initiation was once fresh and clever, it now is the television equivalent of Paris Hilton: overused and cheap. The catch is, however, that all these hackneyed half-hour happenstances seem to focus on the world of live-in, four-year universities. In, comes "Community;" after all, community college is so deliciously unexplored. Featuring incompetent, though idealistic, professors; an unmotivated student body and incredibly solid writing, "Community" was the surprise hit of the season. Seeing Joel McHale's rakish grin in comedic action didn't hurt, either. Following ex-attorney Jeff Winger's career-crisis, "Community" combines a cast of unlikely characters to create something equally surprising: a genuinely funny sitcom.
-Olga Privman

Worst New Show-
Nominees:

Dollhouse – Joss Whedon has a cult following. People loved Buffy the Vampire Slayer, it's spinoff Angel, and the short lived Firefly. With his past success, Dollhouse was highly anticipated by his fans, but it just never reached a point where you cared about the characters. Each episode the star was someone else so it was hard to get attached. Add that to mostly boring standalone stories, and a starring actress just not capable enough to play each personality, and you get a show that just got canceled.

FlashForward – What a premise. Everyone in the world blacked out for two minutes and seventeen seconds and they all saw their future six months from the time of the black out. This was supposed to be ABC's next Lost, a new show with a gigantic mystery that would keep fans coming back for more week after week. Well, at least the premise is good.

Life on Mars – Born out of the hit BBC series, Life on Mars had an interesting premise that could just never be good on a consistent basis. The cast was really solid, Jason O'Mara who starred, Michael Imperioli of Sopranos fame, and the great Harvey Keitel as Lieutenant Gene Hunt were great choices. The stories were actually okay some of the time and the time travel thing was played off well too, but what puts Life on Mars here was the absolutely abhorrent series finale. As it got towards the end, Life on Mars showed some potential to be a good series, but wow, this shows finale is one of, if not the worst of all time. Just terrible.

Runner-up – Dollhouse: With Whedon's track record, it was hard not to be excited. Sure Elisha Dushku was set to star, and she's not exactly know for her acting ability, but that didn't matter at all. Hell, Dushku even held here own for many of the different parts she ended up playing. The premise was also a little disconcerting, a company that imprints people with different personalities for clients to rent. It was different, but it just never amounted to anything. Each week there was a different mundane story, and even though Dushku proved to be adequate as Echo, it's hard to attach yourself to a character who's different every week. The supporting cast was strong, Tahmoh Penikett, Helo from Battlestar Galactica as the lone FBI agent investigating the mythical Dollhouse, Dichen Lachmen (Sierra) and Enver Gjokaj (Victor) were both spectacular as Dolls, Harry J Lennix as Echo's handler and Olivia Williams heading the operation were all really good. Too bad the stories never amounted to much.

Winner (or Loser depending how you look at it) – FlashForward: Wow is this show a disappointment. How can a show where everyone in the entire world blacks out at the same exact time for the same exact amount of time and see their future be so terrible? Literally everything had to go wrong for FlashForward to be as bad as it is. So where to begin?
First off the clichéd story telling and dialogue. Obviously, at some point during the show they were going to find someone who was awake during the blackout, but did it have to be in the first episode? Also, how many times are they going to mention how wonderful or terrible (depending on the character) it is that they saw their future? And my God the repetitiveness, they literally showed they same flashforward a million times. We get it, Joseph Fiennes' sober character was drunk six months in the future as he looked for who caused the blackout and his wife was with another man, we got it the first twenty times. Worse still is the meaningless leads the FBI gets on a regular basis. Finally, on top of all that, the acting is absolutely atrocious. Joseph Fiennes, Sonya Walger, Jack Davenport and even Dominic Monaghan who was so wonderful as Charlie on Lost and Merry in Lord of the Rings are just outright bad. There's one scene where Fiennes' character Mark Benford tells his boss he was drunk in his flashforward that is supposed to be powerful as he is a recovering alcoholic, but really he just comes off like he's drunk in the scene. Every week you can watch hoping they finally capitalize on the great plot the show started out with only to be disappointed in the end. It's amazing FlashForward hasn't been cancelled yet.
-Evan Scarola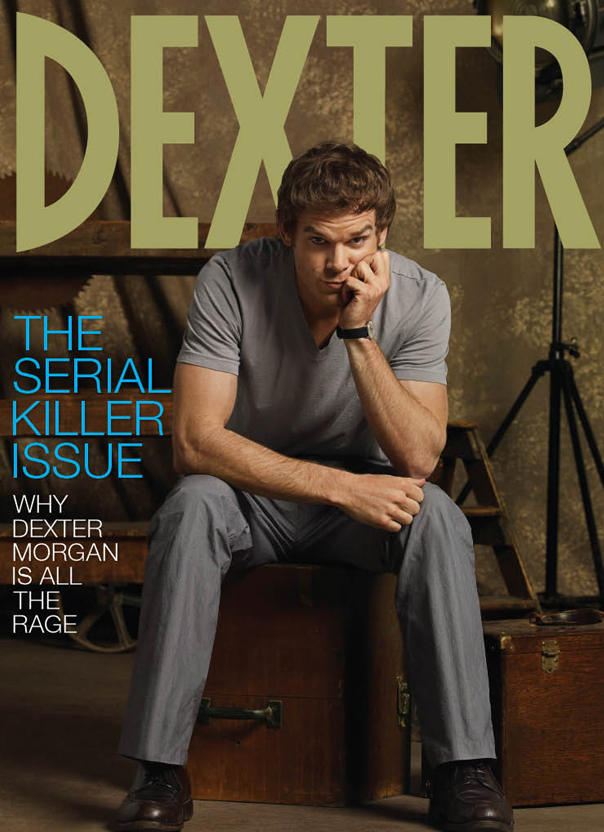 Best Season Finale-

Winner: Dexter: With all the drama and suspense that had occurred, season four of "Dexter" will be remembered for its shocking season finale.
When Dexter Morgan played by Michael C. Hall ["Gamer"] deals with another serial killer "dubbed" Trinity by the media and F.B.I. played by John Lithgow, the interesting thing is that they are in several ways alike, in the fact that they both have ravaged beasts inside of them, but the difference is that Dexter succumbs to murder for the good, and Trinity does for evil. Dexter then realizes what he has to do in order to get rid of Trinity for good after he and others are threatened.
Season four of Dexter is without a doubt the best finale because when all was said and done, the audience was immensely staggered to what their eyes had witnessed when the final minutes of the show's climax ticked away. It was an impact that was so powerful; discussions are already looming about when the next season will start.

– Nick Valente

Worst Season Finale
Battlestar Galactica's conclusion had all the makings to be one of the most talked about endings in the history of television. However, after leaving audiences scratching their heads, it almost turned the whole series sour.
A show with tremendous character development and excellent writing, it seemed that ideas seemed to run at the wrong time for the finale. The shows first half of the finale displayed tons of action with eye-popping visual effects setting the tone for bigger and better things later, right? Nope. Then came the second half, which seemed to be tinkered with a sense of urgency to explain the happenings of one of the most important characters of the show, Starbuck played by Katie Sackhoff ["Halloween Resurrection"]. Even though the show possessed a tremendous group of actors, such as Edward James Olmos ["American Me"], the climax of the show just did not feel right and it couldn't be saved. It felt rushed and torn like a piece of paper going through a shredder.
So say we all.

-Nick Valente

Another Take:
As a reimagining of the '70s series BSG went from campy to ground-breaking. It was the show to watch for four seasons. Who could forget the last few minutes at the end of season one when Adama (Edward James Olmos) gets shot by what we find out to be a cylon. The action gripped you and coupled with theistic themes and an amazing soundtrack, for several years this show was must see television. With the revelations of the last season, audiences were on the edge of their seats to find out how one of the best shows on television would end its run. Sadly it was a disappointing experience. In the two-part series finale the pace was intense as the race to rescue Hera (the hybrid cylon/human child) was fraught with dangers and casualties. Part one was powerful as the past of the major characters came to light. Speculation abounded as to what part two would entail. Would it be revealed that Kara Thrace was the first hybrid, or was she a cylon? Would Adama succeed in rescuing Hera? And what would be the fate of the human race? The show that dared to change the gender of Starbuck, restrained themselves and that led to a lackluster ending with predictable, unsatisfying revelations. The worst part of it was the attempt to wrap up everyone's storyline. This was not a show about happily ever after, it was about making tough choices and seeing the repercussions of those decisions. After seeing the last fledging moments of this revolutionary series anyone who had invested so much in it was left feeling deflated.

-Donna-Lyn Washington
Best Episode–
Nominees:

Battlestar Galactica: The Oath/Blood on the Scales – The final ten episodes of the greatest science fiction show of all time aired earlier this year, and it's not difficult to pick out the best two. Throughout the course of the series, the colonial fleet had endured so much and in these two episodes they finally reach their breaking point. Who would have thought way back in season one that it would be Lt. Gaeta (Alessandro Juliani, Smallville) who would lead the mutiny against Adama (Edward James Olmos, Miami Vice) and Roslin (Mary McDonell, The Closer), alongside Tom Zarek (Richard Hatch)? Before it is over, Zarek had assumed the role of tyrant and Gaeta had realized the danger of trusting someone who lusts for power. More than anything, The Oath and Blood on the Scales are glimpses into the power of racism and prejudice, and this two part episode is nothing short of brilliant.

Dexter: Hungry Man – Dexter has been one of the best shows on television for the last three seasons, but in it's fourth year, Dexter has rally outdone itself. The addition of John Lithgow (Third Rock From the Sun) as the Trinity Killer has been one of the best casting decisions of the series. By the time we get to this, the ninth episode of the season, it felt like they may have been out of twists. We knew Arthur Mitchell was a killer and a family man, but for the first time we are shown what life is like with a husband and father who is a serial killer when Dexter (Michael C. Hall, Six Feet Under) as Kyle Butler spends Thanksgiving dinner with the Mitchells. The ending is perhaps the most unexpected surprises in a series filled with them.


Fringe: There's More Than One of Everything – The season one finale was an inventive, brilliant and shocking ending. Everything that had happened in the first season finally made sense. Peter's (Joshua Jackson, Dawson's Creek) reluctance towards his father, why the strange events were happening, and Olivia's (Anna Torv) place in the craziness were all more or less explained. There is More Than One of Everything really set the bar high for the series, perhaps too high as Fringe has not been able to match the excitement yet this season.

Lost: The Life and Death of Jeremy Bentham – From the season three finale we found out some one was dead. In the season four finale, we learned that this person, the Jeremy Bentham, was in fact John Locke (Terry O'Quinn). In the 93rd episode of Lost, after the Oceanic Six, plus Ben (Michael Emerson) and Locke's dead body, make it back to the island we learn about his time as Jeremy Bentham and that he is no longer dead. As Bentham, Locke's mission, given to him by Charles Widmore (Alan Dale) is to get everyone who left back to the island. Locke has been one of the more sympathetic characters on Lost, he has always done his best does his best to have the others to believe in him, but by the end this man of faith had lost his. As a show known for its shocking cliffhangers, this is one of the best, in addition to being an excellently told story.
True Blood: New World in My View – To the average viewer, True Blood is a show about sex and violence, and while, yes, True Blood is about sex and violence, it is also one of the most fantastically written shows on television. When Sookie (Anna Paquin, X-Men), Jason (Ryan Kwantan, and Bill return from Dallas to find Bon Temps in shambles with everyone under Maryann's (Michelle Forbes, Star Trek: The Next Generation) control. Insane, ridiculous, pretty much anything along those lines is a perfect way to describe this episode. When Jason puts on his performance as a God, it is so absurd, it is brilliant.

Runner Up – Fringe: There's More Than One of Everything: You really can't go wrong with any of those episodes, but so much happened in this episode, it's impossible not to be amazed. A show that had seen people transform into creatures, walk through walls, and teleport from one side of the world to another, all by the way in a somewhat realistic manner, becomes a show about something even bigger, parallel universes. There is indeed more than one of everything. As exciting as this episode was, it is also one of the most emotional of the series. We learn about Walter's (John Noble, Lord of the Rings: The Return of the King) past, and one of the reasons why he is how he is. What really makes this so memorable is the final scene which to say is jaw dropping, is a huge understatement.

Winner – Dexter: Hungry Man: Dexter Morgan is just your typical man. He has a job as a blood spatter expert with the Miami Police Department, he has a beautiful wife and three kids. He's also been a serial killer for most of his life and trying to figure out to balance killing people with having a family. When he found out that his newest target juggled the same two problems, Dexter had to get close and find out how the Trinity Killer was able to sustain himself for over 30 years. Dexter's fourth season has been its best, and this episode its peak. The nature of the Mitchell family was unexpected and truly terrifying. Revelations about all the unknowns came out in Hungry Man, at least one of which you wouldn't figure out with a million guesses. Every moment that passed increased the tension in the Mitchell household with a satisfying climax. The final scene is so perfect that it changes everything you though about the season. Hungry Man is perhaps the best episode of the series, and certainly the best episode of the year.

-Evan Scarola

Worst Episode-

Nominees:

The Pilot Episode of "The Cleveland Show": Seth McFarlane has based his career on some insipid television writing over the past several years, and ignored the narrative structure altogether on "Family Guy." It was hard to imagine that his writing could get any worse, but when he took a boring and occasionally amusing supporting character such as Cleveland and issued him a series, it became a telltale sign of McFarlane's pitiful downward spiral as a writer. The pilot episode of "The Cleveland Show" was some of the most painful and unfunny television that audiences were subjected to.
It is basically impossible to turn this into a successful weekly sitcom with this cast of characters. A talking bear, a hillbilly and a sleazy baby do not make for good television and week after week, this series proves that.
"The Bare Midriff" from "Curb Your Enthusiasm.": There is no disputing the fact that the seventh season of "Curb Your Enthusiasm" contained some of the most sharp and funny writing of the season, but "The Bare Midriff" was a rare miss from Larry David.
The main problem with this episode was how it messed with the tone of the show, by placing David in flashback sequence. This flashback proved to be goofy rather than sharp or the usual insightful humor expected from this sitcom. David's risky change of tone didn't pay off, either.
If that wasn't enough of an insult, the episode gets a little dumber as David has a dispute over the amount of napkins needed to eat a chicken cutlet parmigiana hero when the man only allows him to take two. The owner calls the cops on David, who is arrested for stealing napkins in one of the dumbest and most bizarre subplots the series has ever had. The show more than redeemed itself during the rest of the season, but "The Bare Midriff" sticks out like a sore thumb.

Accidentally on Purpose: "Accidentally on Purpose" proves that a series with a lame premise can jump the shark before it even enters the water. The premise follows a young woman pitifully played by Jenna Elfman, who has a one night stand with a slacker. She shortly discovers that she is pregnant and decides to move in with the soon-to-be daddy. But here is the kicker, he lives with several stoner roommates and the hilarity never ensues.
A tired premise can be funny with talented writers, which unfortunately is something that this series is lacking. But it also doesn't provide believable chemistry between the main characters. Nothing about this series is done in a realistic or funny matter and one can only hope that CBS pulls the plug on it soon. It is a sore thumb on a Monday night line-up that includes "How I Met Your Mother" and "Big Bang Theory."

Winner: "The Alanon Case" from "Bored to Death."
"Bored to Death" had a promising, but slow start that was almost destroyed by the second episode, "The Alanon Case." This installment was so atrocious in the effort to create backgrounds for each major character that it accidentally turned them into loathsome protagonists.  An unimaginative missing person case was put on the back burner to introduce us into the strange world of Jonathan Ames. The problem lay heavily in bad performances from Ted Danson and Zach Galifianakis ,on top of the bad writing. Galifianakis' character was suffering from bowel trouble and Danson's character wanted to be punched in the face to cover up his case of herpes; this bizarre writing didn't enhance any of the interest for any of these characters. The show picked up after this episode and allowed the viewers that stuck around to be grateful that it did not permanently head into this level of dumb toilet humor.
This episode wins the prize for worst episode of the year because it almost ruined a promising show by the second installment, which could have made viewers miss out on the potential of this series showed later on. The poor writing of "The Alanon Case" was redeemed in the following episodes, but a new series was almost destroyed because of lazy writing.
Another Take:
The Cleveland Show: "The One About Friends": Seeing rednecks shoot at foster parents to get their children back is an interesting idea, but it isn't executed properly at all. Nowhere in this segment of this show is there anything remotely funny; neither are the previous ones that lead into this part of the show. It's simply playing off of stereotypes and giving the audience exactly what they'd expect, bloodshed and off the wall bipolarity. Sure, seeing the foster family unleash a horde of cannibal children is different, but it's not necessarily hilarious. It'll keep your attention, but you'll more than likely scratch your head and wonder what was going through the writers minds during the creative process.

-Patrick Hickey Jr.