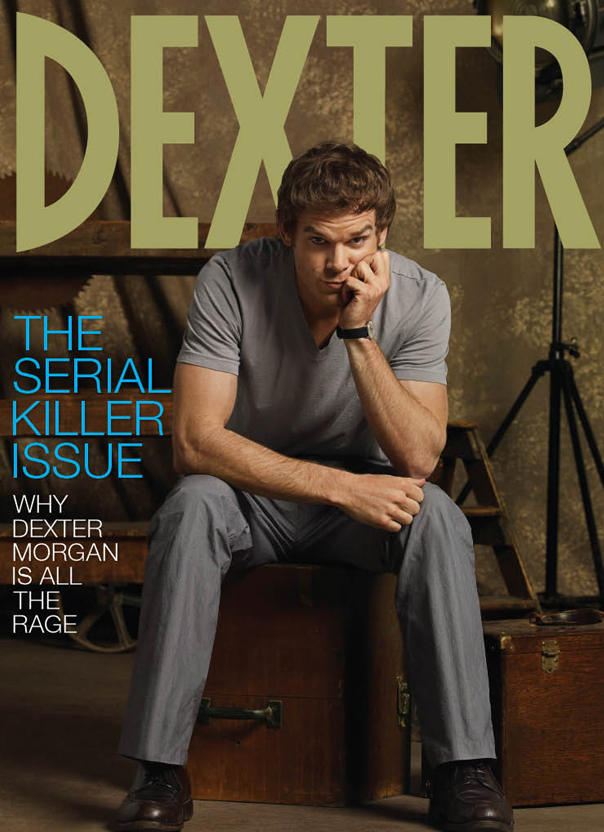 America's favorite serial killer is back, this time feeling something he has never felt before, guilt.
"My Bad" is the first episode of what should be an intense and unique season of Dexter. Taking place right where the shocking finale of season four left off Dexter Morgan [Michael C. Hall] is now faced with a terrible dilemma after discovering that his wife Rita [Julie Benz] has been killed by the Trinity Killer in their home. While the police, along with the F.B.I. swarm to the crime scene, Dexter tells the police officer something shocking that raises questions about what happened to Rita.
This premiere is definitely different than previous seasons, being mostly somber than anything else. We now get to see Dexter in a tough spot as he is having trouble expressing his human side by not grieving the way a normal person would. The problem is that people are starting to believe that Dexter may have something to do with Rita's death.
"My Bad" was touching to say the least, showing flashbacks from when Dexter and Rita first met. There were several funny moments with those scenes due to Dexter following one of his victims while being on his first date with Rita. Although we don't see Dexter out in the night working with his tools and collecting his blood slides, he does come back to his usual self when encountering a man in which who he bumps into towards the episode's climax.
Overall, "My Bad" was a strong episode. It will definitely lead up to an intense storyline that will focus on questions involving Dexter and the murder of his wife Rita. Although Dexter is in a tough spot right now, it will be interesting to see him raise a family by himself, or see if anyone new comes into his life.