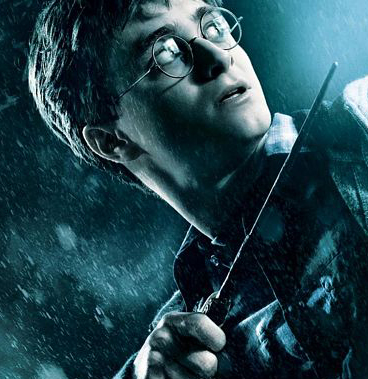 As Harry Potter fans realize that the end of an era quickly approaches, the question arises as to, "What do we do in the mean time, or even after the big day in July?" Luckily, Review Fix has the answer. Here are the top ten things Muggles and Wizards alike can busy themselves with–until the bittersweet July opening of the final installment of the Harry Potter franchise hits theatres, or the depression kicks in after the fact.
10) Brew some of your own butterbeer. Yes, butterbeer, the infamous non alcoholic Potter beverage can be made in your home or Burrow. There are tons of websites with suggestions offering differing versions of the drink. If that does not help, you can even order a case from select distributors, though not affiliated with the Potter franchise.
9) Want to actually taste the real thing, and maybe perhaps fly a Hippogriff as well? Fans can visit Universal Orlando's Wizarding World to do such things, as well as ride the Forbidden Journey, enter the castle, and shop at Hogmeade's trendiest witch and wizard stores. Whether you are a Muggle or a Wizard, you will enjoy all this and more- including some good old fashioned pumpkin juice and Sheppard's pie.
8) Reread the series. Those books are meant to be read more than once, and Potter fans know it. If you haven't read them yet, be sure to give them a second glance. It is a great way to compare them to the films, relive scenes that were deleted from the movies, and even give your imagination an exciting
journey.
7) Visit the library and do some Potter research. You will be amazed to find books relating Rowling's work to psychology, religion, and other academic fields of study.There are hundreds to choose from, and although they may not be easy reading, will certainly be insightful.
6) Reading not your thing? Well, why not pull out the blu-rays and DVD players and watch a Potter film. Make a day out of it; there are six, soon to be seven on April 11th. Invite a few Muggles, and enjoy.
5) Visit the Big Apple. No really, the magic is here. The infamous Harry Potter Exhibition is in town for a limited engagement at Discovery in Times Square. From April to September, check out the actual props and goodies from the film set, as well as meet other Potter fans.
4) If that still does not help, make your way to Broadway and get your Daniel Radcliffe fix as he leads the production of "How to Succeed In Business." He's got acting chops, and he can sing. The show is a box office smash, and will bring in the Potter fans.
3) Find a college course that is centered around the series. Rowling's a fantasy fiction master, and many colleges know it. There are out in existence, courses all about the books, and their connections to other texts, the world, and even the self.
2) Collect the memorabilia. Official sites like Warner Bros, and Universal, all have great merchandise for decorating homes, offices, and to wear as well. Show your Harry Potter pride, and wear a Chosen One tee.
1) Write a letter to Rowling and beg for at least a prequel to the series. She has stated many times that she is done with Harry's story, however, rumor has it that a prequel floats around somewhere, as it was done for a special charity auction. Who knows? Maybe if you ask nicely, she'll consider publishing the life and times that led to the fateful night in Godric's Hallow.