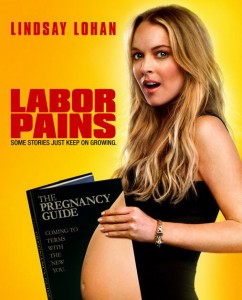 Keeping in line with her love for elaborate music videos, E! Online reported Wednesday that Lady Gaga's getting Lindsay Lohan to play a role in a clip for a track from "ARTPOP," her fourth album. This would be their first time collaborating on a project, though there's still no word on when they're going to shoot.
The two women have been close since they began trading tweets and spending time at the Chateau Marmont hotel in West Hollywood, Calif., in July.
"They've become good friends," one source claimed. "They talk and text all the time."
Members of Gaga's website www.littlemonsters.com got an eyeful when pictures of the two – along with photographer Ellen von Unwerth – turned up there July 27.
For an actress who's recently been making more of a splash in handcuffs than in Hollywood, Lohan would probably appreciate the work.
"Due to Gaga's superstar status this would be Lindsay's biggest (role) by far in many, many years," one source pointed out to the New York Post.
That's not the only work she's managed to find. Apart from appearing in the TV movie "Liz & Dick" that Lifetime's debuting in November and headling Paul Schrader's 2013 film "The Canyons," The Hollywood Reporter revealed Monday that she's joined the cast of "Scary Movie 5," teaming up with Charlie Sheen. They start shooting in September.
Not that Gaga's any stranger to the silver screen. She'll be making her film debut in "Machete Kills," Robert Rodriguez's sequel to "Machete" – which happens to be the most recent movie Lohan's been in.