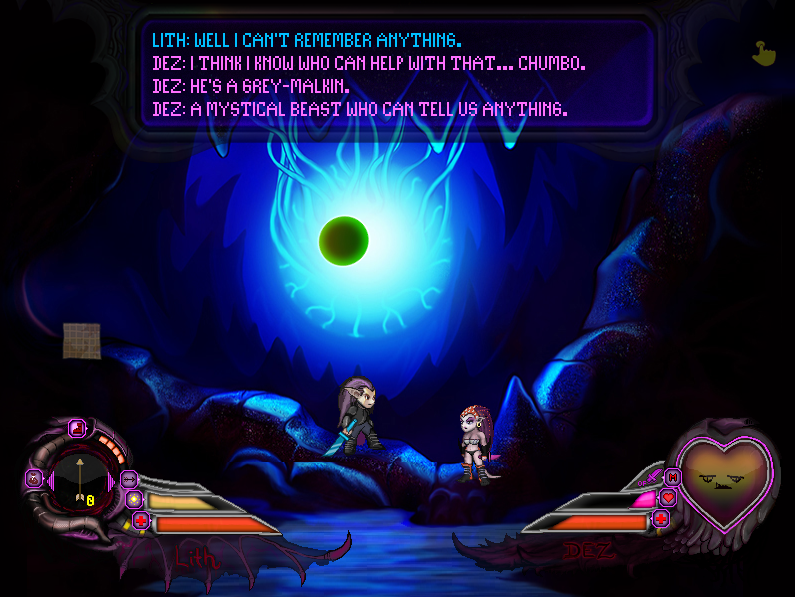 Solo indie developer Daniel Gill, of Gillis LLC out of Brighton, CO is currently making a platform RPG game called 'Luna Shattered Hearts' and is seeking Kickstarter crowd funding capital. Luna is an amazing 2D side scroller that Daniel Gill, the developer has been working on for six years, and the project is nearly complete. The game features an engaging story and has beautifully hand-drawn graphics. All that's left to do is give Luna an awesome soundtrack, dialog, and sound effects to go along with Luna's already amazing art style. Daniel needs to raise eight thousand dollars to complete the project, and release it. He has already raised close to two thousand with 45 backers on Kickstarter. We are asking for your help letting the public know about Luna, and how they can help this project come to fruition. Once you see Luna you'll be incline to help out also. As an added incentive to help fund this game immediate access to the Beta once the project is funded will be given to all backers. Time is running out and the game is still looking for supporters. The Kickstarter campaign ends February 1st.
About Luna: Shattered Hearts
In development for over 6 years by indie developer Daniel Gill, Gillis Games, Luna: Shattered Hearts brings to life the story of Lithien, and Dez. Luna – Shattered Hearts – Episode 1 is the first chapter of an epic fantasy journey! Luna centers around two main characters Lithien, and Dez. They have both done some terrible things. Over the course of the game you see them both go through a metamorphosis during their journey, and change the world along with themselves.
Key Features of Luna
– An Engrossing story
– Large levels
– Entirely hand-drawn backgrounds
– Dynamic Lighting System
– Detailed Cutscenes
For More Information on Luna: Shattered Hearts Please Visit:
Official Website
www.GillisGames.com
Kickstarter Page

About Gillis L.L.C
Gillis LLC was established in 2012 by indie developer Daniel Gill, and conducts business in the Software Mobile, PC, and Internet Marketplace. Gillis LLC is currently working on their first game Luna: Shattered Hearts with the intention of hosting it on www.GillisGames.com once it is completed.
About BIGindiePR
BIGindiePR was created as a full service public relations company for current or first time indie game developers looking to get their game(s) more notoriety at a reasonable cost. Unlike many other PR companies BIGindiePR was developed to be a complement to indie game developers' current toolsets. By removing unnecessary spending, and overcharging. BIGindiePR can offer services for far less than its competitors.Our primary goal is to get your game noticed, not to drain your budget. By offering indie game developers cost effective public relations we hope to increase awareness of indie games as a new culture and genre of the videogames industry, and we can do that by getting your game noticed.