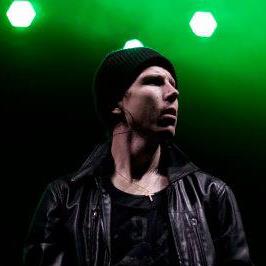 Chris "Manafest" Greenwood is a Canadian-Christian Rock rapper with a few albums under his belt. If you haven't heard of him yet, it's okay. Despite over 200,000 albums sold over the last half decade, he's still very much on his way up. His new album, "Fighter," is a solid combination of rock and rap with spiritual lyrics about life, love and loss.
An acoustic version of one of the tracks off the album, "Never Let You Go," is probably the most radio-friendly, but it's also the most fluid and catchy. Powered by heartfelt lyrics and guitars, Greenwood doesn't rap here. Instead, it's more of a pop-infused track that starts off with acoustic stringing and is followed up by Greenwood's crooning.
The hook is what sells the song the most:
"Hold on when everything is shaking,
Stand strong when the ground is falling through,
Reach out to my hand in the darkness that's holding you
I'll be, your peace in the waiting,
Your strength when you're broken on the floor
Hold on it's all worth fighting for'
Cause I will never let you go."
The Christian-Rock influence is apparent, but like every solid faith-based song, the lyrics can be applied to anyone or anything. Greenwood's voice is comparable to Owl City's Adam Young. For that reason alone, this track would be a perfect addition to a top-40 radio station or anyone looking for a familiar, yet different sound.