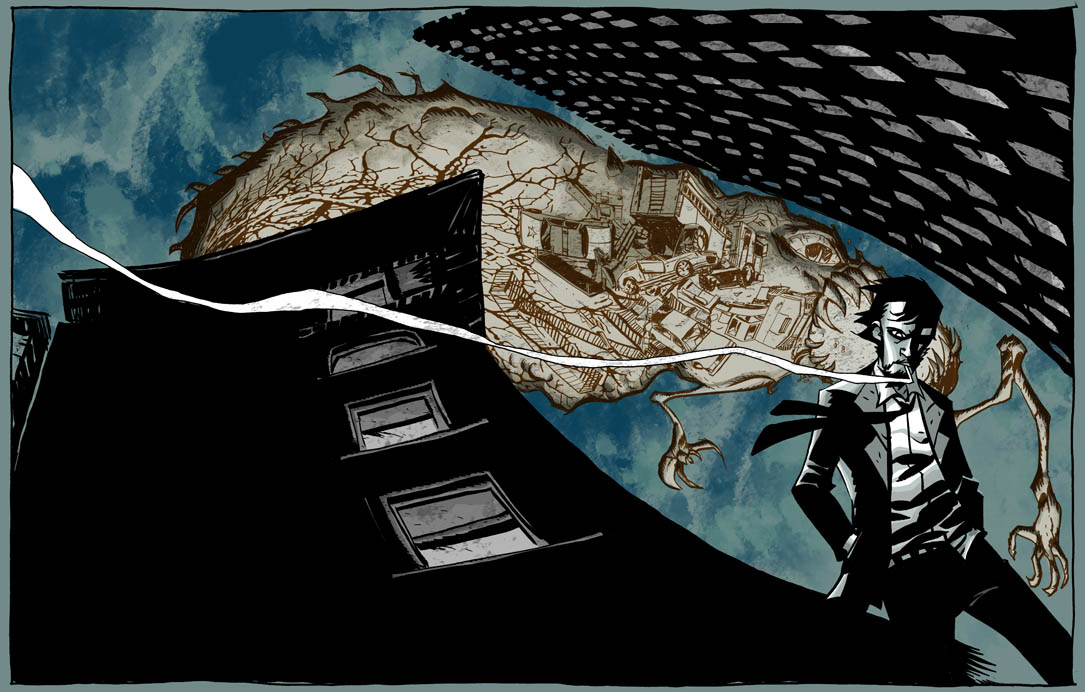 Review Fix chats with one of the most creative minds in comic books today, Michael Oeming. A writer, artist and inker on Thor, Daredevil, Catwoman and Judge Dredd, Oeming is also the creator of The Wild Rover, an upcoming one-shot from Dark Horse Comics. In this Q & A, Oeming discusses the inspiration for the comic and how his personal life played a direct role in the process.
Review Fix: What was the inspiration for Wild Rover?
Michael Oeming: It was a couple of things. One was the song Wild Rover, which is a traditional Irish pub song that's been covered many musicians, most notably by the Dubliners and the Pogues. The song is full of nostalgia, irony, sadness and hope all at the same time. It's so powerful and for me the Pogues version with Shane McGowan is especially powerful. Shane is obviously a big influence on the story and the main character that he's named after.
The other big influence came out of my going to therapy. I was dealing with a lot of pressure, anxiety and frankly a bout of drinking too much that scared me as alcoholism and addiction runs strongly through my family. I had two full-time jobs, working at the video game company Valve and doing comics at the same time. This was just after I moved to the west coast and became a bi-coastal father, seeing my son only during summers and vacations. All of these things, along with mother issues that came out of her alcoholism and battles piled up under this psychological pressure cooker I put myself in.
So the words of Wild Rover, the idea of going away and returning home were particularly powerful to me, and those things all came together in the short story.

Review Fix: "Wild Rover" isn't your typical comic book tale. What was the pitch process like with Dark Horse?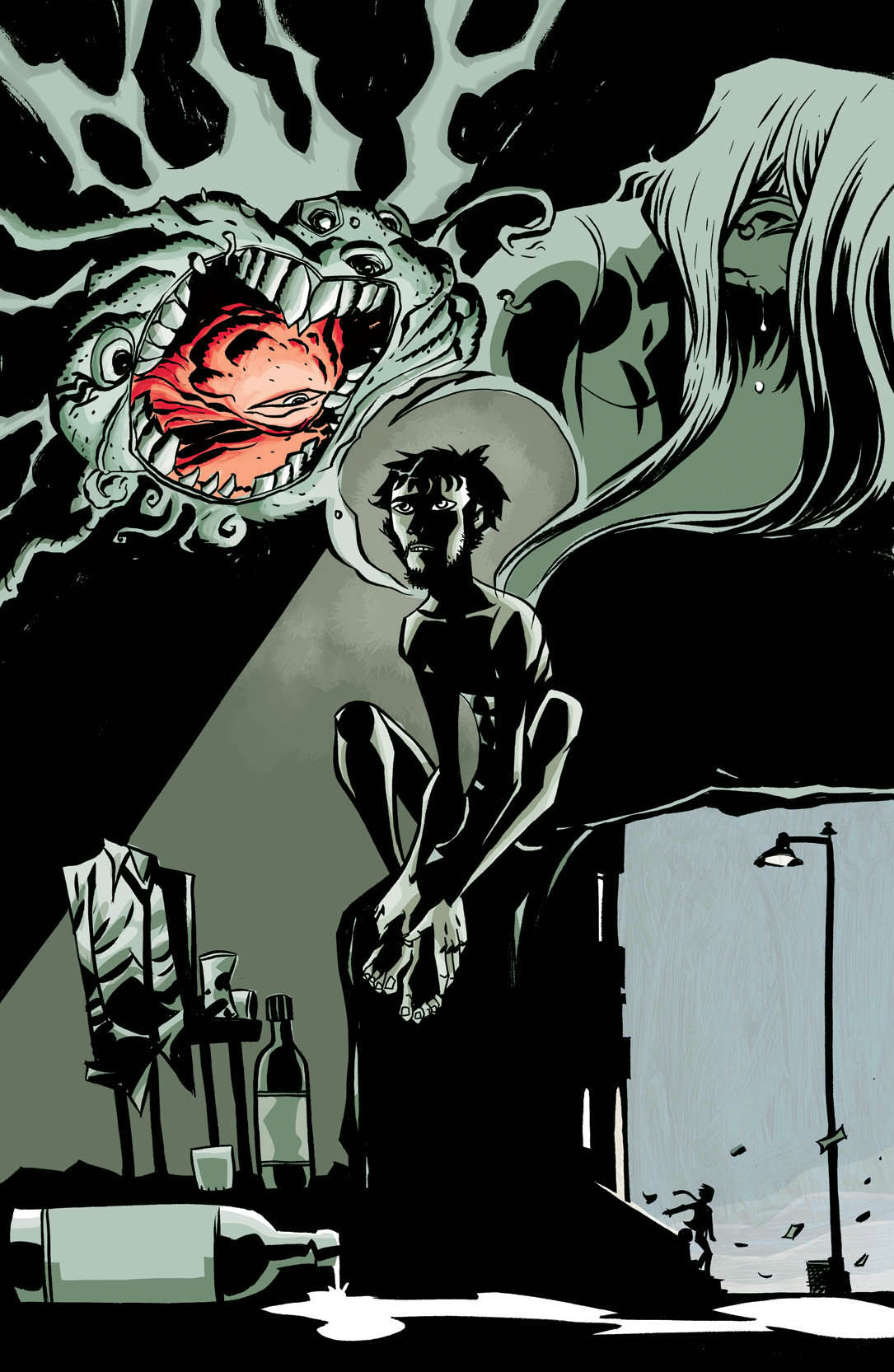 Oeming: I think Dark Horse is one of the few companies that would be open to it. Really, they were supportive and excited about it from the start, especially since it was one of the very few things I wrote and drew myself, including colors, which I've never done. Also, knowing this story came from the heart, from personal expression was something they were very interested in. Mike Richardson and editor Jim Gibbons welcomed it with open arms.
Review Fix: Although this is a one-shot, do you think this character has any chance of ever appearing again?
Oeming: I really hope so. I learned so much working with this character about myself, and was able to explore issues with my mother and anxieties that were so deeply buried, they only haunted me from a distance where I could never deal with them. I want to explore that more. If I do, it really be much more about my mother and her battles with addiction than anything else. I like the idea that addiction is a family curse, because we know it can be passed through genes. My mother was under the spell of alcohol for nearly 20 years or so, it took her about nine years to beat it, but when she did, there was nothing left of her. Getting sober basically destroyed her, and depleted her spirit. She got sober, but then it became like a waiting game for her death. It's like she won the battle, but lost the war. I want to explore my mother's battle though Shane, give him the fight she had, and honor that battle, but with the ending she deserved.
Review Fix: What was the creation process like? The book feels like it comes from a very honest, yet dark place. How did you prepare yourself for it?
Oeming: I'm not the kind of creator who needs to go to a dark place to write dark stuff. It is, however, a very natural and not a calculated point of view for me. It's just where I go. I think that's part of anxieties and it shows in my stories. I know I'm a pretty well-liked person, and I have a reputation for being kind, and nice- but while I know that in my head, my heart, my gut constantly tells me the opposite: most people hate me, I irritate people and they are just being polite. All that stuff is there, but instead of falling into it, I own it- I use it.
That being said, the best moments of Wild Rover came out of being in a sad place, letting a few drinks loosen my mind to get to those dark corners. But as we all know, that is the "writer's disease" it's dangerous and not something I feel I need or want to do, but it happens and when it does, I make sure I can use it, purge it, and write it. Brian Bendis is one of my closest friends who has seen me hit bottom a few times, and he's always said, "Take it out of your head and put it on paper" and that has been a powerful and helpful tool, both spiritually and creatively.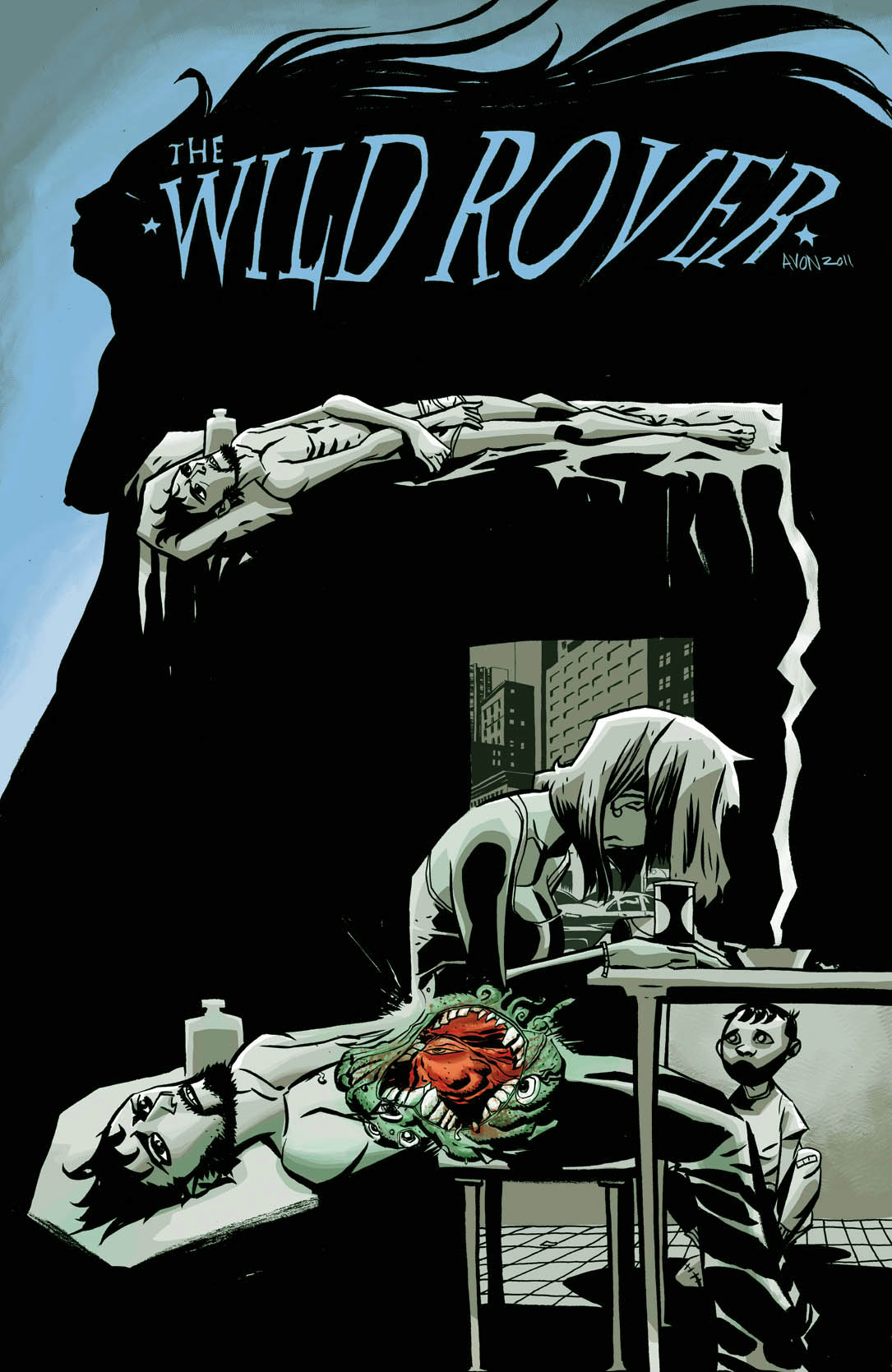 Review Fix: You've worked on so many comics of the years from this to Bastard Samurai and Daredevil to Thor. What kind of book do you prefer?
Oeming: I love working for Marvel and DC. I love working with those characters, but nothing makes me happier than working on creator-owned work. It's just where my head goes. But I've been guilty of saying that too loudly at times, I think it's left an impression on editors that I don't want to work with established characters, but I do. I've recently written and drawn a Batman story I'm very proud of, and the Spirit for DC and a recent Conan story is possibly my best single piece of work. So yes, creator-owned is where my heart is, but editors should know I still love playing with their toys too.
Review Fix: How do you want people to feel after they finish the comic?
Oeming: I'd like them to feel entertained, but then I also hope they read the subtext and symbolic imagery I try and put into everything I do. It's a second level of enjoyment and resonance I hope comes across in my stories.
Review Fix: This book has a short film written all over it. Do you think there's ever a possibility?
Oeming: I'd love that. It might be hard to sell an alcoholic hero who uses his addiction to destroy his demons. However, if anyone is brave enough to tackle it, please contact Dark Horse.
Review Fix: What do you think you learned during the creation of this comic?
Oeming: There is nothing worse than the worse things that can happen. When they have, I've always survived them. So when they happen again, I have to remember, I've been there, done that, just wait it out, learn from it, plan on the future and move on. Easier said than done. If you've read the Wild Rover and want to see more, drop a line to [email protected] and say so.