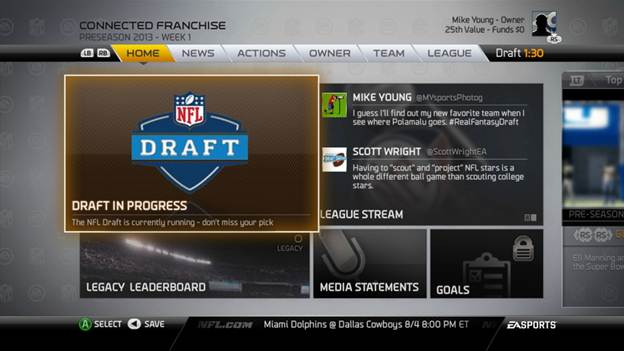 Electronic Arts has announced a new addition to Madden 25's Connected Franchise, the Owner mode.
In this new gameplay feature, gamers will be able to experience an NFL career from the owner's box. They'll even be able to play as an actual NFL team owner or create themselves as the big boss.
In this mode, you'll also control scouting, merchandising, tickets and of course, player movement. Via Social media, you can look forward to having your decisions "discussed" by fans and media. Owners will even be able to pull an Al Davis or Art Modell and relocate theta team if they so desire.
Continue Reading This Article From Review Fix Editor-In-Chief Patrick Hickey Jr. at Examiner.com