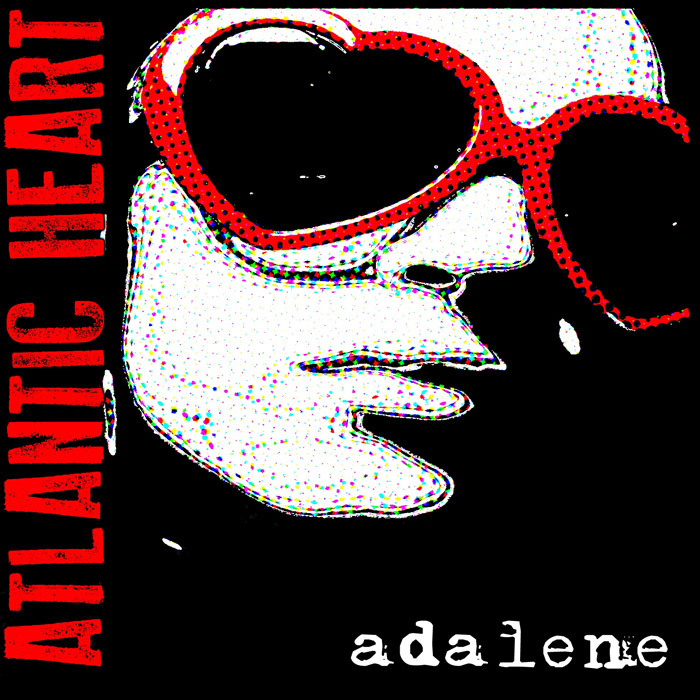 In an era where the line between Pop and Rock music has been blurred beyond recognition, Adalene's "Atlantic Heart" walks that line perfectly. With its catchy lyrics but raw sound, this album is a refreshing change from the over produced tunes and studio enhanced voices that we've become accustomed to hearing on today's top 40.
Adalene is a Nashville Based 5 man band that consists of lead vocalist Brett Moyer, Josh Mitchell on guitar, Jonathan Stoye on Bass, Corey Rozzoni on guitar and Jeremy Moore playing the drums. Although from Tennessee, which has always been known as the Mecca of Country music, "Atlantic Heart" is not even a little bit of country. It's all Rock n Roll.
With its fast pace, the EP's self-titled track "Atlantic Heart" picks up where "Let Go" (the last song off of 2010s "Night on Fire") left off. Once your head is done bobbing to the music, this live in the moment and never look back anthem will have you packing your bags for New York in no time.
"Toxic Girl" is a banger that carries a defiant F you tone and is sure to help you get through your last set at the gym. With an EP full of doubles and triples, this is the home run. This track starts off with a hard sound and continues to build up to lead singer Brett Moyer's chant of "don't you take away from me" and then ends with a softer tone, as if to say it didn't have to end this way.
If you're looking for a make up after "Toxic Girls" break up lyrics, than you have to wait a bit longer because the words is "Eve's Drop" carries a similar message. "Eve's Drop" has a quicker and tougher sound than any of the other tracks but the chorus is just as catchy. Josh Mitchells intro on the guitar is so fast, you feel like you're listening to a mad man play the piano. Once the rest of the band joins in it sounds like a rocking jam session before the vocals cut in. The lyrics tell you that "she ain't getting what she came for," but track three on this EP lets the listener know that they're getting exactly what they came for.
The final song on "Atlantic Heart" has a positive message mixed with a softer sound. "Through the Unknown" allows Moyer to show the strength of his vocal range. At one point the band joins along singing in harmony. This is the moment where you look up at the ceiling and visualize what the song should look like by placing your relationship experiences into it.
This is a relatable Album that begins well and ends well. During the course of its four songs, you leave your vanilla life behind, meet that venomous person that you never want back, and end up with the person of your dreams.
You can debate whether there sound is rock or pop but why bother, "Atlantic Heart" is just good music.