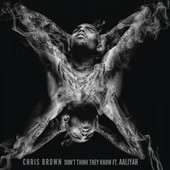 Before he performed on NBC 's "Today" show Friday, R&B sensation Chris Brown sidestepped questions about his recent Twitter rants and seizure.
"It's about the music right now," Brown said on the show. "I'll continue to work for my fans."
Brown, who suffered a non-epileptic seizure earlier this month in a recording studio, wasn't ready to discuss the health scare.
Continue Reading the Article From Review Fix Editor-in-Chief Patrick Hickey Jr. at NBCNewYork.com