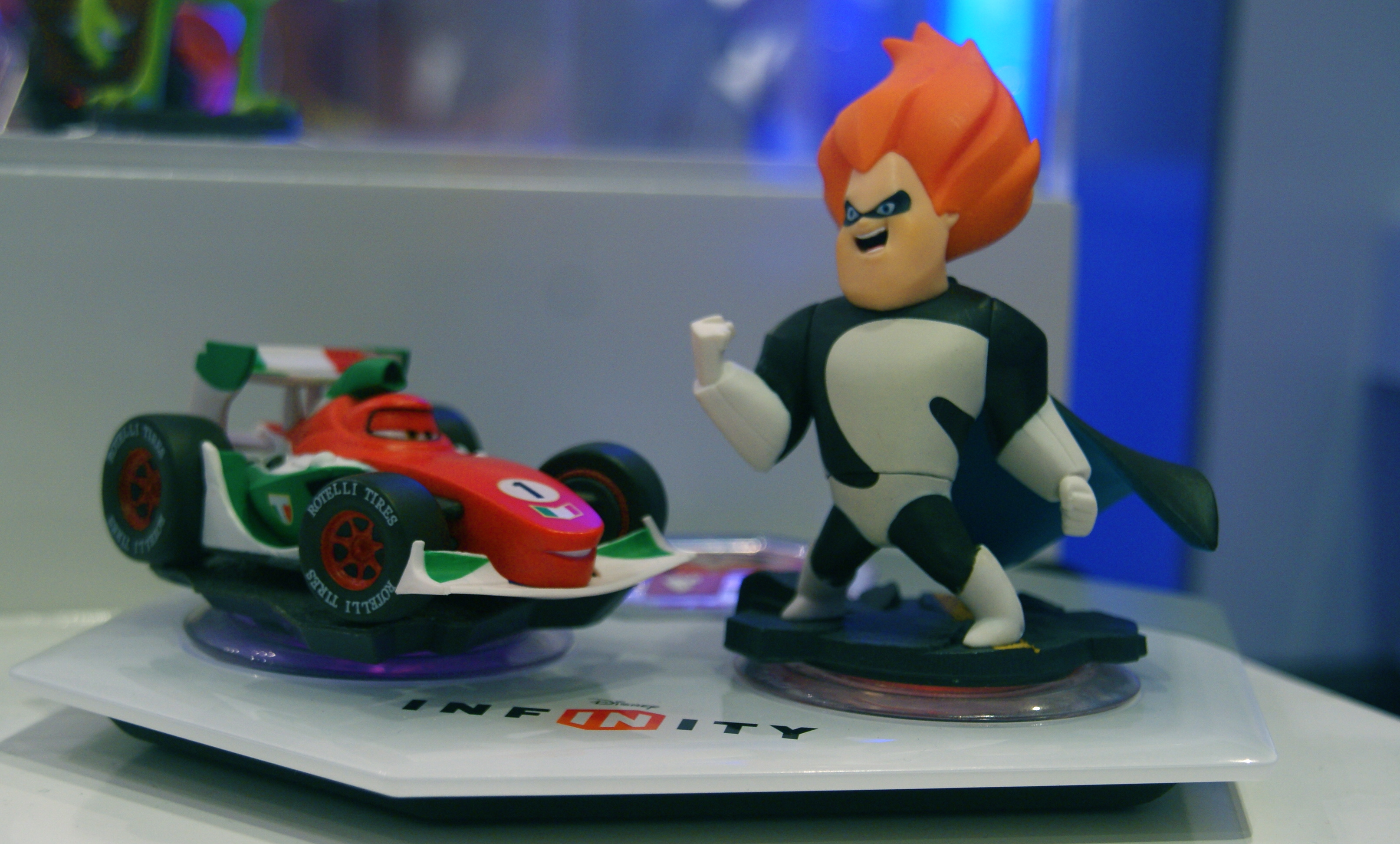 As children we all spent countless hours having our favorite characters interact in an adventure of our making, but the folks at Avalanche Software and Disney Interactive Studios have taken that adventure and opened up an even bigger world of possibilities.
Avalanche Software has created the ultimate toy box experience by giving gamers the wonderful world of Disney to play with in their new release "Disney Infinity."
The ambitious game combines the cinematic universe of Disney and Pixar films and all of their awesome little toys. Players are privy to a high collectible quality toys with a hefty and sturdy construction that will allay parents fears of finding toy limbs in a child's ear or other orifice.
The game makes its console debut on Aug. 18th comes packed with the Disney Infinity Base that plugs into your console, a Jack Sparrow, Sully and Mr. Incredible figurine. The base interacts with the figurine that breathe life into a world that is customizable and open to creative desires. The game will launch with the starter pack and 17 figures available for purchase. Another eleven figures will be released with more figures, power discs and add-ons in development.
The game comes preloaded with three levels known as "play sets" that let tackle adventures based on "The Incredibles," "Monsters University" and the bombastic world of "Pirates of the Caribbean."
However, where the game really flexes its muscle is with the "Toy Box" mode.
"I didn't expect it to play so well. I think it's really cool that they have given kids such a great experience," said Marcus Wright, a parent who watched his children eagerly swap toys in and out of the Infinity Base.
In the Toy Box zone you can construct your own world by using elements from everything Disney. That means you can explore Sleeping Beauty's castle as Wreck-It Ralph! Or you can take on the Red Queen's playing card knights as Mr. Incredible. Or even create a game from sports memorabilia provided from Disney's ESPN arm.
The game runs incredibly smoothly on the WiiU, the only console represented at the media event in New York. It also uses the WiiU's second screen exceptionally well. It allows on the fly swaps that lets "Monsters, Inc.'s" Sully wear Buzz Lightyear's jet pack. It also puts everything you need to modify the world at your fingertips, which makes the WiiU the best platform for this game.
"It is truly wonderful that they let them do what they want and create everything they can think up," said Linda Grant who saw her daughter building a new level onto the preloaded "Alice in Wonderland" stage.
The toy box was a big hit with kids who swapped figures and levels on the fly. All the while designing levels and mini games with a simple and intuitive programming menu. Kids can even upload their levels to Avalanche and Disney's servers and the best ones will be published.
"We want to give them tools that will let them make memories with their families by giving them the ability to build your own Disney story," said John Vignocchi, Infinity's executive producer.
The game is the culmination of three and a half years of work by more than 200 programmers. Still the production team is happy to see the kids taking to the game with such ease and fervor.
"It truly is a dream come true,"Vignocchi said with a smile. "As a developer you hope to inspire kids and I think we have given them the tools to develop a story all their own."