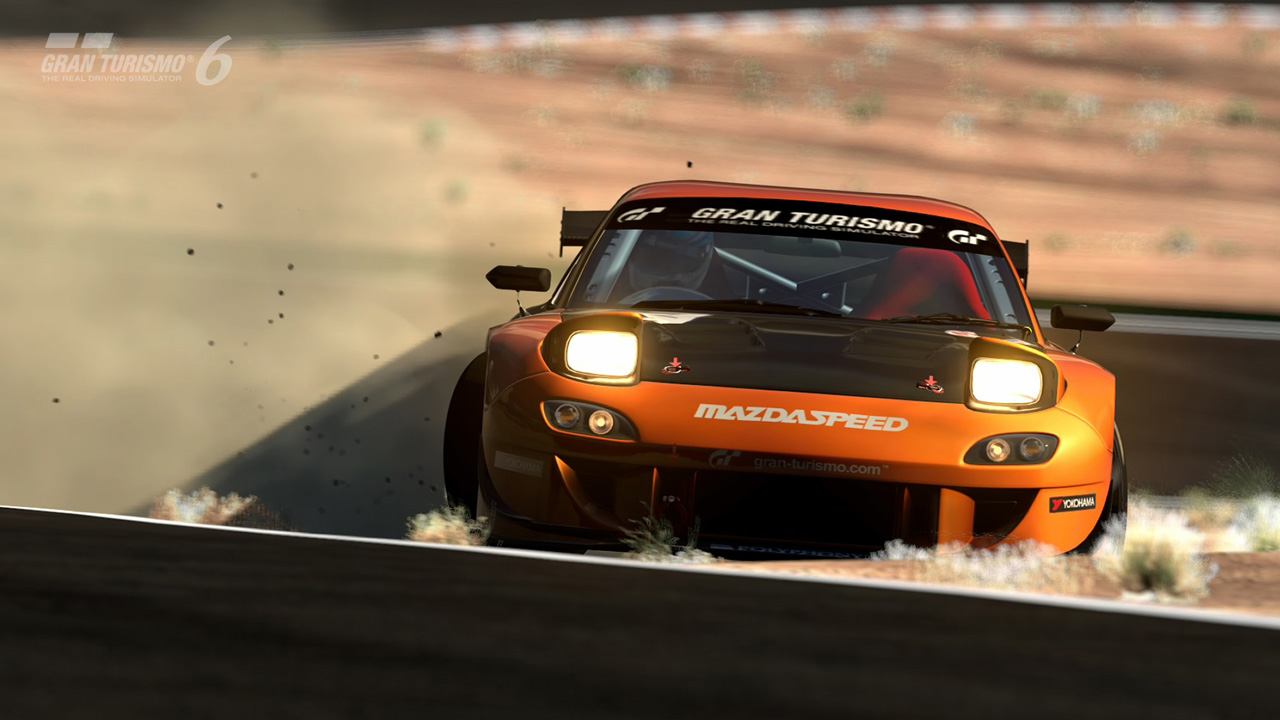 It has been close to three years since Gran Turismo 5 and the developers have taken all the feedback from their fans and are in hopes that the changes to the game will appease the masses that were unhappy with the previous installment of popular sim-racer.
The big criticism Polyphony faced with GT5 was that it was difficult to navigate. The menus were complex and felt more like a chore than a game. With message boards up in arms over the complexities of the menus the designers have tasked themselves to redesign all the menus and make them user friendly.
Simplistic controls along will a mock path with indicators of when to brake and when to slow down make GT6 an easy racer to grasp for the beginner. The difficulty to become the best keeps the players hooked in the game's complexities.
GT6 features a bevy of new tracks, cars, and customization options. The game will be the first racer to feature the popular Tesla cars in addition to all the old favorites than fans have enjoyed since the first Gran Turismo. There is something for every racer to enjoy whether they are a fan of muscle cars or a lover of classics.
Along with the new cars and menus the game will feature several social media integrations. A mobile app will allow players to setup races for them and their friends as well as a way to view what races they have scheduled. The app will be free on the Android Market and the Apple Store.
Players who compete online and post the best records on tracks consistently will have a chance to be enrolled in the GT Academy a program which lets gamers attend driving school where they will train to become real racecar drivers. Those who hone their skills and win the qualifiers will zoom around bends in a real racecar and show off their skills on professional tracks.
Improvements to the way cars behave on the track are another new feature to GT6 cars are no longer as solid as they were in previous GT games, instead they bend and flex towards the pavement on turns and respond as a real automobile would.
Each car takes the development team weeks to complete in order to give the experience of realism in the game. The interiors of all the cars are picture perfect to their real counterparts.
Different tracks have different sceneries from the elegant natural look of the Goodwood Hill track to the asphalt-gripped tire-stained bends of the Silverstone Circuit. Each created true to their real world counterparts.
The game is set to launch in November for the PS3 with added content to be released shortly after, new cars, tracks, and bonuses will be available via the PS Network.