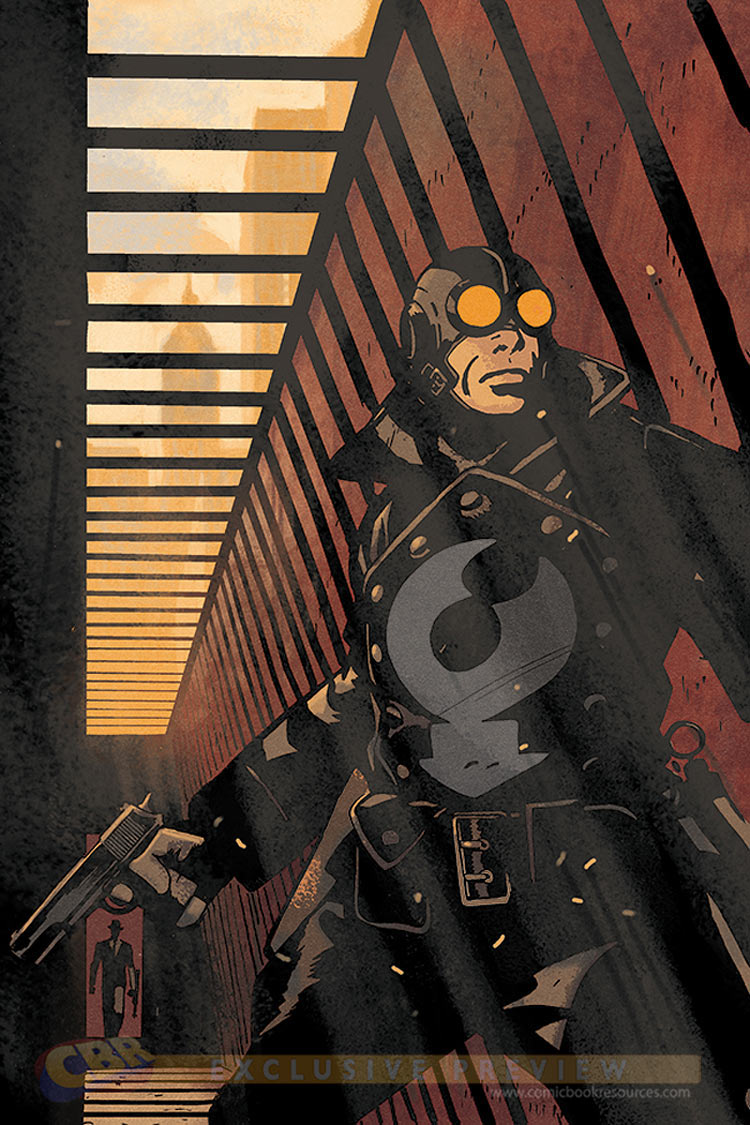 Let's all head back to that faithful time in literature called 1930s noir with our good friend Lobster Johnson. "Hellboy" creator Mike Mignola teams up with John Arcudi and Sebastian Fiumara to make "Lobster Johnson: A Scent of Lotus Part 1" and it's a joy, as usual.
In this tale, vigilante Lobster Johnson investigates a string of serial murders done by Chinese mobsters called the Tong. What he discovers is that this whole mystery goes much deeper than what he's expecting.
Although the overall story is slow-paced and focuses more on the setup, the writing is still the top quality noir that readers expect from this series. It nicely builds up the characters and plot in that we get a much broader view of what's going on. On top of that, the creators get the gritty New York City Chinatown feel down perfectly. They also do a fine job with making the typical Chinese mobster stereotypes in the genre. They even throw in a Dragon Lady character in there for more Eastern flavor.
To cap off the noir touch, artist Sebastian Fiumara keeps up the series' art style that encapsulates the look and very soul of the old-timey noir comics. It is gritty, dark and rough around the edges. The art also says that this world is only for the hardened. It even does the old "give the Chinese lines and call it eyes" trick. This is extremely racist in modern times, but since this is supposed to be noir it's only keeping up with tradition.
Those who are itching to find a new noir comic with Fu Manchu characters and story can find solace in the new "Lobster Johnson" comic. Even though it's light on action, it has plenty of solid writing, art and an overall love of the genre that'll help those trying to keep down the bathtub gin.