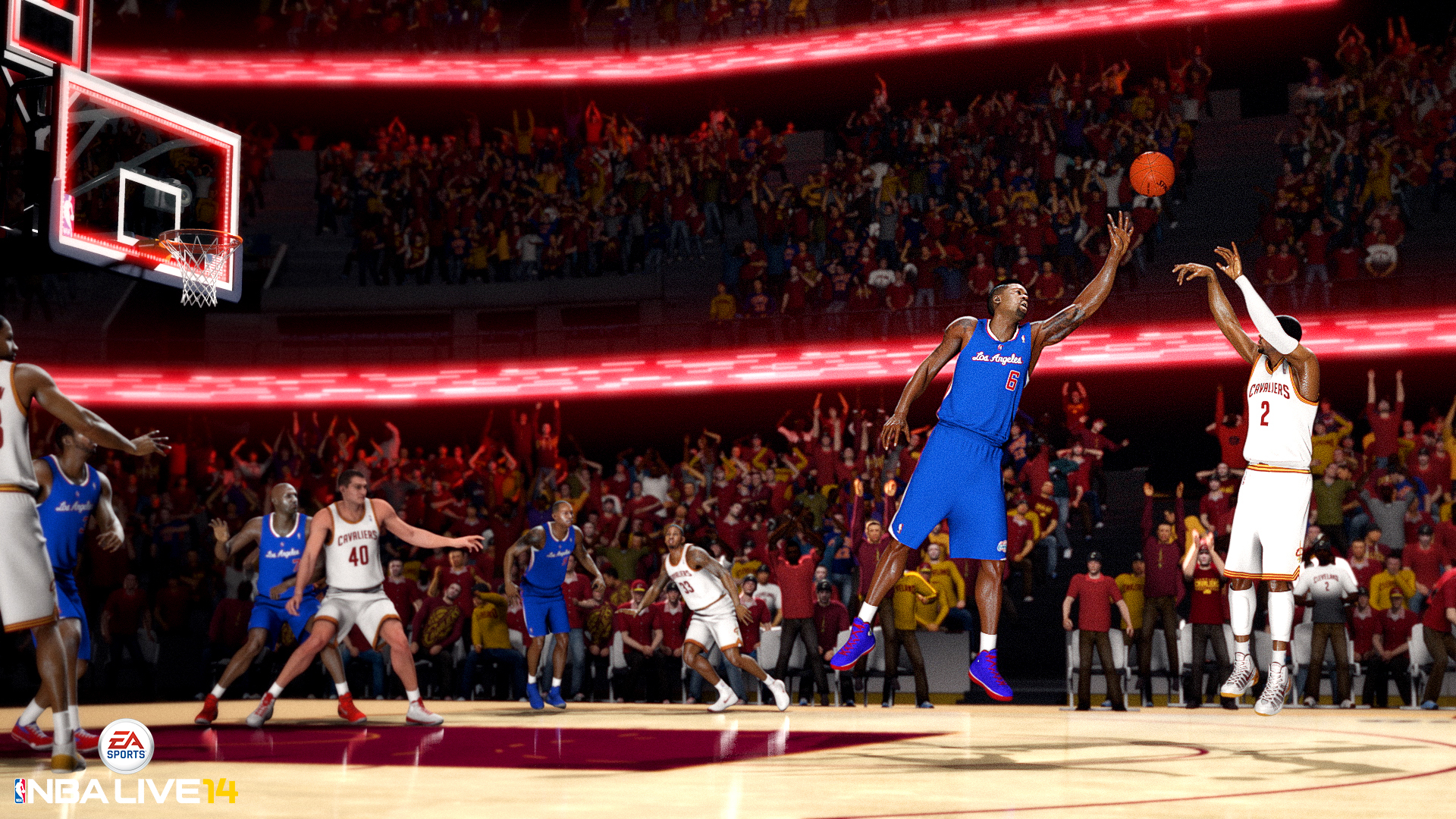 Review Fix chats with NBA Live series Executive Producer Sean O'Brien, who discusses "NBA Live 14" on next-gen consoles, as well as the series long-running competition with the "NBA 2K" series.
With new Bounce-tek gameplay enhancements and what O'Brien calls "life-like" graphics, can this we the year that NBA Live is able to stand toe-to-toe with the NBA 2K series?
Review Fix: How does it feel to be releasing the game after all the delays, drama and events over the past few years?
Sean O'Brien: The team has worked tirelessly to create an authentic NBA simulation video game rooted in the sport and lifestyle of basketball. It definitely hasn't been an easy road over the last couple years, and we all (fans and developers) have had enough of the drama. We aren't done with the game yet, but the E3 and fan response throughout the summer is keeping the team highly motivated and great things are happening every day at the studio.
Review Fix: Do you expect gamers who were faithful to the series to jump right back on-board?
O'Brien: We have a lot of LIVE fans who want us back and want us to be successful, but realistically they are going to be skeptical…and we don't blame them. We need to prove ourselves by delivering the game they want. We want them to try it out and tell us if we did right, and where we need to go moving forward.
Review Fix: How high are expectations this year?
O'Brien: Do you have a really tall ladder? We place high expectations on ourselves and hold each other accountable to create a game that aligns with our vision for the franchise. From a gamer's perspective, equally as high…we've been out of the game for a while and a strong competitor owns the genre.
Review Fix: What's your favorite element of this year's game?
O'Brien: With all the hard work the team has put in this year, it's difficult to isolate one element. We are doing so many different things for next-gen that weren't present in previous generations. Personally, I think one of the elements that will really create a sports-genre defining feature is our online connected experience. NBA LIVE will be relevant, competitive and social with content and feature updates being pushed to connected gamers throughout the entire NBA season. Statistics and tendencies that drive our AI will be updated within an hour from when it actually happens in the real world, as well as new game challenges based on that night's real world NBA performances, served up the same night. That is something that has never been done before in any sports video game.
Review Fix: Do you guys feel you are in competition with the 2K games?
O'Brien: Again, we still have a lot to prove. 2K has made a great game. There is no argument there. But, we wouldn't be developing NBA LIVE 14 if we didn't think we had something new to offer basketball fans. That said, our focus right now is to make a great basketball video game. We aren't going to sacrifice our vision just to check feature boxes on the back of a package.
Review Fix: What do you think separates this year's game from other editions of "NBA Live"?
O'Brien: This year's game is taking a huge step forward with the next-gen platforms. We are introducing a lot of firsts for the franchise including, a physics-based dribbling mechanic, regularly updated stats and tendencies, a new locomotion system giving the player unprecedented control and authentic responsiveness, lifelike HD graphics, a completely rebuilt our 5 on 5 game engine and more.
Review Fix: How will the new dribble physics change the "NBA Live" series?
O'Brien: Current-gen dribble mechanics have basically been unchanged since the original PlayStation hit store shelves. For a player motion that takes up about 50% of the game, we felt there was a lot of room for improvement in this area. Through the EA SPORTS IGNITE engine we created a dribbling system with unprecedented control by releasing the ball to physics. Our bounceTek dribbling mechanic is built specifically to do this. By releasing the ball to physics we are delivering authentic responsiveness to the game to represent true player motion as realistically as possible.
Review Fix: With the development cycle nearing its end, what is the team focusing on now?
O'Brien: We aren't taking our eyes of the ball until the game is on the shelves! Our LIVE team is preparing a lot of great content that will be pushed to NBA LIVE gamers throughout the season and we are all still hard at work to make sure our game proves to the fans that we are back in a real way…we want to be the future of basketball video games for a long time to come.
Review Fix: How do you want the latest addition to the series to be remembered?
O'Brien: That we stayed focused and delivered on our vision that NBA LIVE 14 is great basketball video game for the Xbox One and PlayStation4. If we do that, I feel we've made progress in returning the NBA LIVE franchise and establishing a strong foundation for the future.