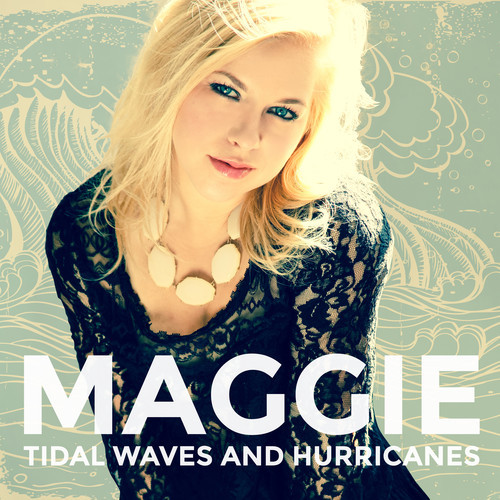 The country just north of us, responsible for giving the likes of Justin Bieber, Drake and Avril Lavigne, to name a few, does it again. Their latest import, the spunky soul infused Maggie, is definitely in for the kill. Her latest track, "Tidal Waves & Hurricanes," is a witty declaration of strength.
The soundtrack to a bad day, the song is sharp, the message runs clear as day.
Opening with a humble bass, Maggie, like the rest of us appears defeated, complaining about a hectic life, stresses and worries and trying to keep it together, all in the first verse. The bridge, a simple saying, "sticks and stones may break my bones, but bones will always heal," sends a message of perseverance. The chorus amplifies the message with the help of several instruments, tambourine & guitar included.
Maggie's crisp, soulful vocals add jazz to the song. Something like Joss Stone doing an Adele cover with a Taylor Swift-esque sass, her voice weighs in on the country-soul blend and pushes the record further which in turn paints the emotional message all over the lyrics, with lines such as "even though I feel this hurt, at least it's something real."
The song itself is well-written, the lyrics short and sweet statements that allow the drama to set in subtly and lets listeners make the emotional connections on their own all the while enjoying the sunny, hip blends that dance with Maggie's vocals and makes it impossible to shake. The repetition of the bridge drills the message of self-empowerment into your head in the cutest fashion in the form of a present-day mantra anyone can use.
This song has a lot of charm and buzz about it and makes you want more from Maggie, and from the sound of it, she'll be here pretty soon, just in time for the new music season. She's one to look out for.