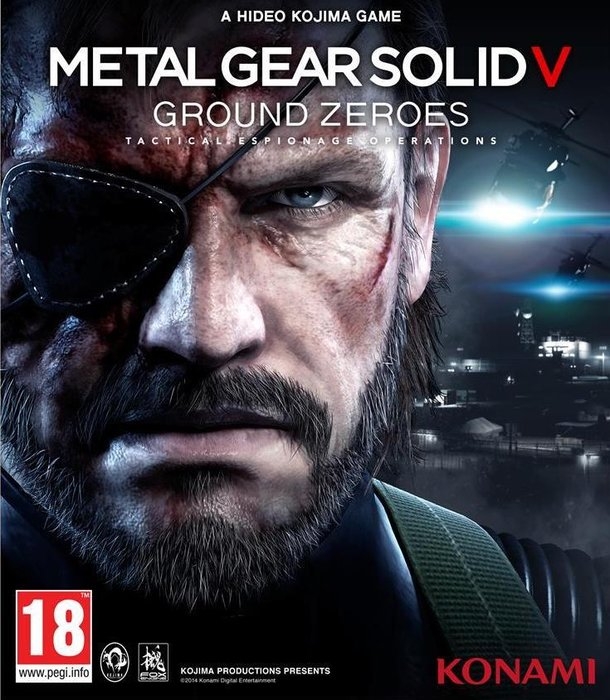 It has been six years since a proper Metal Gear sequel has graced consoles and to make up for that the team at Kojima and Konami is giving you not one but two Metal Gear games this year.
"Metal Gear: Ground Zeroes" serves as a prologue chapter for the fifth entry in the series "Metal Gear V: The Phantom Pain." As such don't expect a lot of bang for your buck, but do expect a meaty helping of cut scenes and exposition that will mark an explosive return for the Metal Gear Universe.
Ground Zeroes is a game chock full of full of firsts. It marks the jump of the very popular Playstation Portable "Metal Gear: Peace Walker" to the console and its very first next-generation entry. The game also shows off the impressive Fox Engine and it s extremely impressive water and lighting effects that truly make sneaking fun and test your inventiveness at finding the best cover and best lighting.
It also marks the first time that David Hayter is not cast as protagonist Big Boss. Hollywood veteran and 24 Star Kiefer Sutherland plays this time the gruff leader of the Militaires Sans Frontières a departure for the series but a bold step to make the new series stand on its own.
The game play follows the main "Peace Walker" story and pits you in the classic solo sneaking mission that has been the staple of MGS games since the NES. However the fluid graphics and use of all of your sneaking tools is a must to finish this rather brief mission. The main rescue mission could be completed in less than 10 minutes- as proven by the Eurogamer video. However if you want a 100 percent complete rate I suggest you hit the brakes and take in the sights. There are a variety of side missions such as intelligence and sabotage missions who elongate the total game play time just over two hours. Also the classic collect random trophy/achievement is available for collecting Fox unit badges which is much more difficult than it sounds.
Sutherland is a good snake but there is a bit missing from his performance. The soul of whom we knew as Snake has gone missing. However, we must remember this is not our Snake but his predecessor. It could be that Kojima wanted Big Boss to become his own persona and the classic Snake sound would not allow that to happen. However, the performances of Robin Atkin Downes as Kaz Miller and Tara Strong who returns as Paz however brief are still top notch.
Still the star of the foray is the stealth game play. The game allows you to switch from third person view to a modern first person viewpoint while aiming down sights that serves as a great addition to your tool set. For you first time players of the tactical stealth action genre, you get a brief second to react before the guards call in an alert, even though this makes it the game a bit easier.
The story telling is as good as ever. Metal Gear has always been known for its long and intricate cut scenes that are ever present here. However these cut scenes are more action oriented and serve to provoke the player into a feeling of betrayal and loss. Kojima's attention to detail and his love for accuracy are ever present. Sutherland and Downes play well of each other and it should be interesting to see how the story develops in the "Phantom Pain."
"Ground Zeroes" is a solid and entertaining entry for the new Metal Gear player. The game comes in at $29.99 at your local shop and though your respective online stores. For vets it's enough to keep us full and pique our interest for the release of "Phantom Pain" and serves as a primer for those who never got to play Peace Walker or the Portable Ops Series. For the Xboxer's it serves as a great gateway into the convoluted and exciting world of Big Boss and Solid Snake as they tangle with politics, ideals and morals and how you stand your ground or betray them in order to forge a better future.