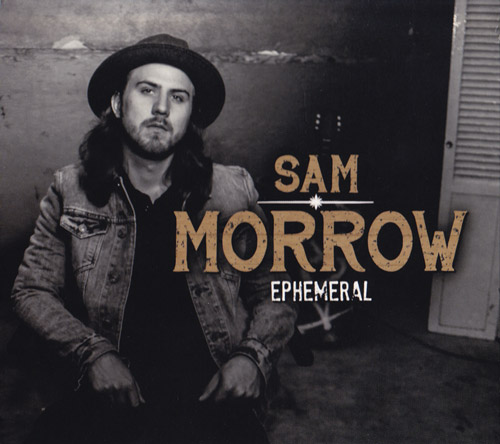 A wonderful hook, coupled with excellent musicianship and comfortable, yet poignant lyrics make Sam Morrow's "Sure Thing," off his recently released album, "Ephemeral," the type of work that's equally as comfortable on the radio as a Park Slope hippy bar.
Sonically, there's an all you can eat here, minus the stomach aches later. Although it feels a bit country at times, as the violin solo gives off a Southern vibe, the lyrics, Morrow's raspy voice (although he does sound a bit like Garth Brooks a bit during the chorus) and the lyrics make this a wonderful example of what real Americana is.
Bands like The Lumineers should look out. Morrow's sound is comparable, but his voice and lyrical ability make him a threat. This guy is talented.
His voice is a comfortable one, but reeks with emotion and a smoky flavor that is super charismatic. The lyrics of the song are the type that'll get you serious likes on Facebook, from "Dawn is here, but the clouds won't break," to "I'd hold you closer buts it's just my luck, that I'd squeeze, and you'd slip out of sight." There's a warm sensibility there that can't be denied.
The song has definite radio appeal for the sheer power of the lyrics and the musicianship and for the fact that Morrow is different. From his beard to his hair, his voice doesn't match what we'd expect to him to sound like stereotypically.
Simply put, Morrow is an indie secret that deserves to become a mainstream sensation.