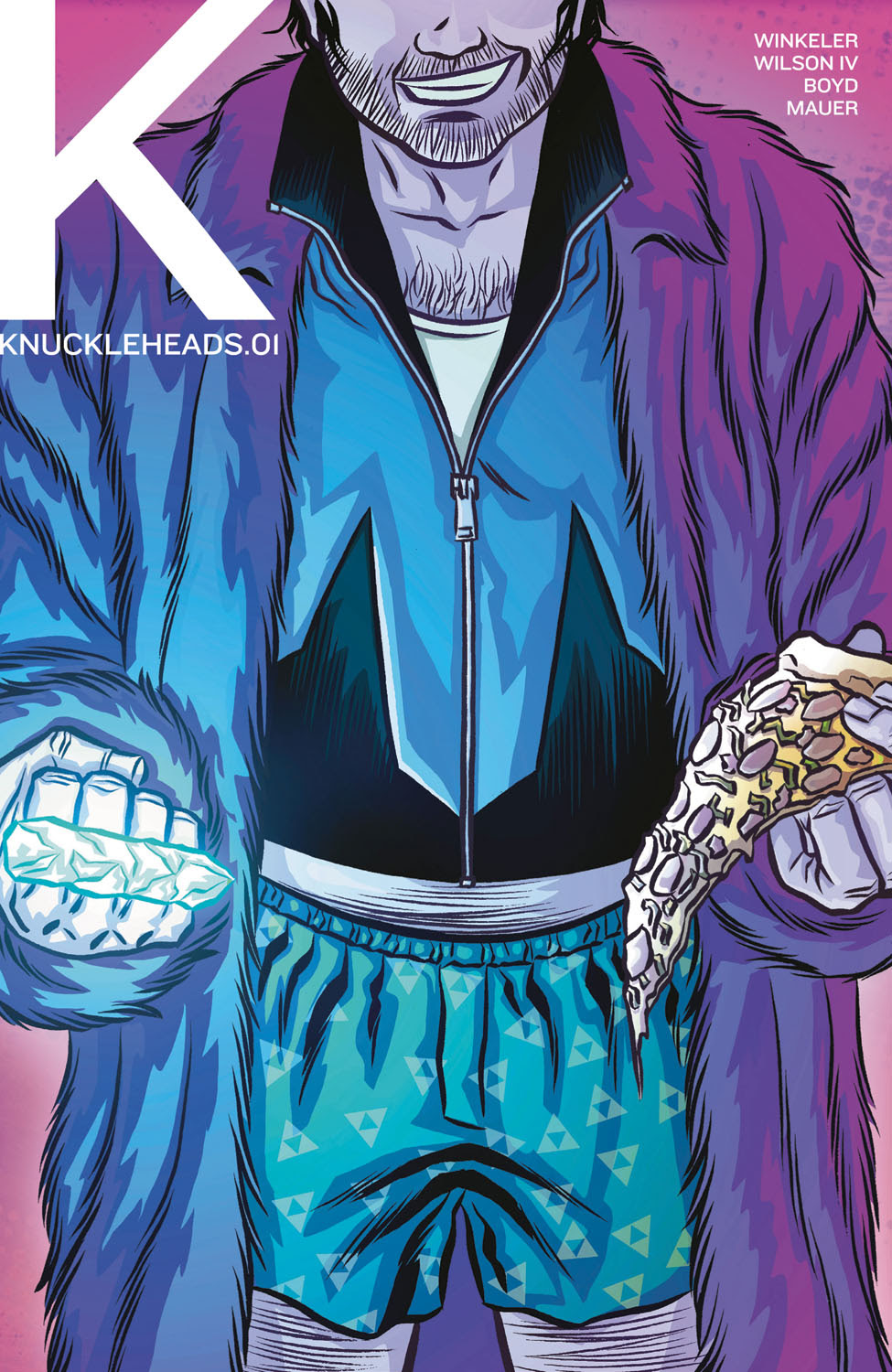 Monkeybrain Hit Joins IDW Lineup
Ever woken up from a great night out and not been entirely sure of the evening's events? (Of course not! You're a responsible comics fan!) Well, what if instead of losing your keys or phone, something really amazing happened—and you took it for granted?
That's what happens in Knuckleheads: Fist ContactwhenTrevor K. Trevinski (don't ask what the "K" stands for) is visited by aliens and given a very special gift—The Crystal Fist!
What is it? How does it work? Trev doesn't remember. But he can use it to cheat at videogames and boost free cable, so everything's cool. Until, you know, a giant monster attacks the city.
Co-created by writer Brian Winkeler and artist Robert Wilson IV, Knuckleheads: Fist Contact is an action comedy like none other. Trev, his roommate Lance, and new friends Pizza Guy and Emma (AKA "hot, drunk English chick") encounter giant monsters, gun-toting robbers, talking dogs and homicidal aliens, when all they really want to do is eat pizza and watch some Netflix.
"We love sitcoms like Arrested Development and It's Always Sunny in Philadelphia," said Winkeler, "our goal with Knuckleheads is to create a unique, character-based comedy inspired by our favorite shows."
This June Knuckleheads: Fist Contact joins a growing library of essential digital comics debuting in print at IDW. As renowned Monkeybrain titles continue to roll out, IDW is committed to making them available to a wide and passionate audience.