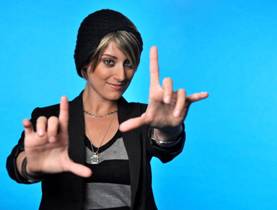 Review Fix chats with film director Kim "Rocco" Shields, who discusses why you should see her critically-acclaimed short film "Love Is All You Need?," a film that follows the life of an ordinary girl who is bullied because she is straight in a world where everyone is gay. It is set for a feature length adaptation starring Camilla Belle and Kellan Lutz.
Click the Link Below to Listen in:
Review Fix Exclusive: Kim 'Rocco Shields Talks Why You Should See 'Love Is All You Need?'

For more info on Genius Pictures, click here.