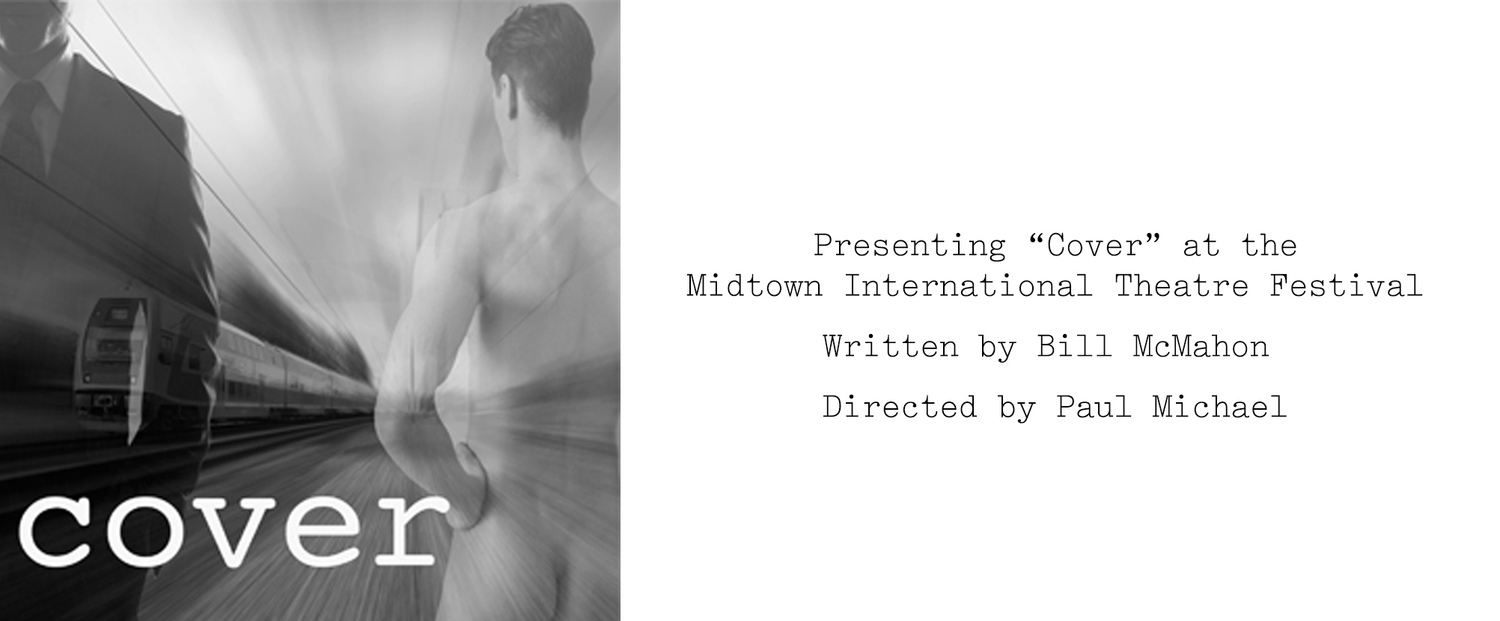 Review Fix chats with playwright Bill McMahon about "Cover," his new production currently running at this year's Midtown International Theatre Festival in New York City.
For more information on the production, click here.

Review Fix: What was the inspiration for the production? How did it all come together?
Bill McMahon: I had worked on "Cover" for several years before meeting Karin de la Penha and Max Rhyser via my playwrights' reading group, now known as [email protected].  The moment I saw and heard them, I knew they were perfect for the parts of Beth and David.  I also pegged them as movers and shakers, actors who were proactive in managing their careers and open to collaboration.  I arranged a reading with my group at The Players, which was very well received, and indeed, we all became collaborators in moving the piece forward.  We've been working together on this for about four years, and it was our collaboration that brought us to our director, Paul Michael, and eventually to our producer, Jim Kierstead.
Review Fix: What do you think you've learned about yourself through this whole process?
McMahon: I've learned that my collaborative nature is more developed than I had known – and it is one of my strengths.  I've learned that collaboration is not compromise, when you have the right team assembled and are working with trusted and talented artists.
Review Fix: Who do you think will enjoy it the most?
McMahon: I think anyone interested in the complexity of human relationships, especially in this era of increased alienation, misunderstanding and miscommunication – a time when human connection is precious and rare.
Review Fix: Tell me about the cast. What makes them so special?
McMahon: Their talent, of course, sets them apart; they are all superb artists. Â But as stated above, they're also collaborators. Â They've helped me get to know my own characters in increased depth.
Review Fix: What's your favorite element of the show?
McMahon: Hard to answer, I'm really so happy with everyone's contribution. Â I think what makes me happiest is how well Paul and the cast have been working together to make all the moments I've put on paper real and recognizable.
Review Fix: Bottom Line. Why should someone see this show?
McMahon: This is not a show about gay or straight. Â This is a show about human interaction, relationships, and both the redemptive and destructive sides of love.
Review Fix: How do you want the production to be remembered?
McMahon:Â Hopefully, as an evening that asked the audience to reconsider their viewpoint on human relations – while entertaining them, of course.