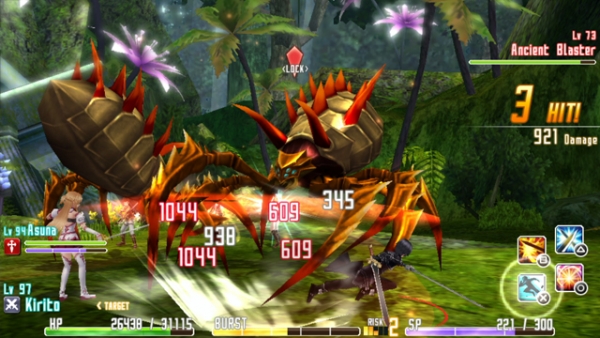 Fans of the Playstation Vita are always hungering for more games, as the time between major titles seems to last forever. Fans of the Sword Art Online series don't have much longer to wait though, as "Sword Art Online: Hollow Fragment" is dated for release in the US on August 19. The game is offering a huge roster for players to take along with them in the dungeon, giving the choice between 100 different characters.
The play style of the game is a mock MMORPG, simulating the environment of Sword Art Online as players delve in as Kirito, the protagonist of the story. On top of the dungeon crawling and roster, it is also offering a more dating sim style in the background, allowing people to build relationships with the characters the prefer.
The game is not coming out alone though. Along with its release, Hollow Fragment will be accompanied by and HD remake the first game in the series "Sword Art Online: Infinity Moment," a title only previously available for the PSP in Japan. On top of this release, it is already in the open that another sequel is in the works.
So pull out the Vita, wipe off the dust, and get it charged up because come August fans of Sword Art Online will not only have one, but two games to play.