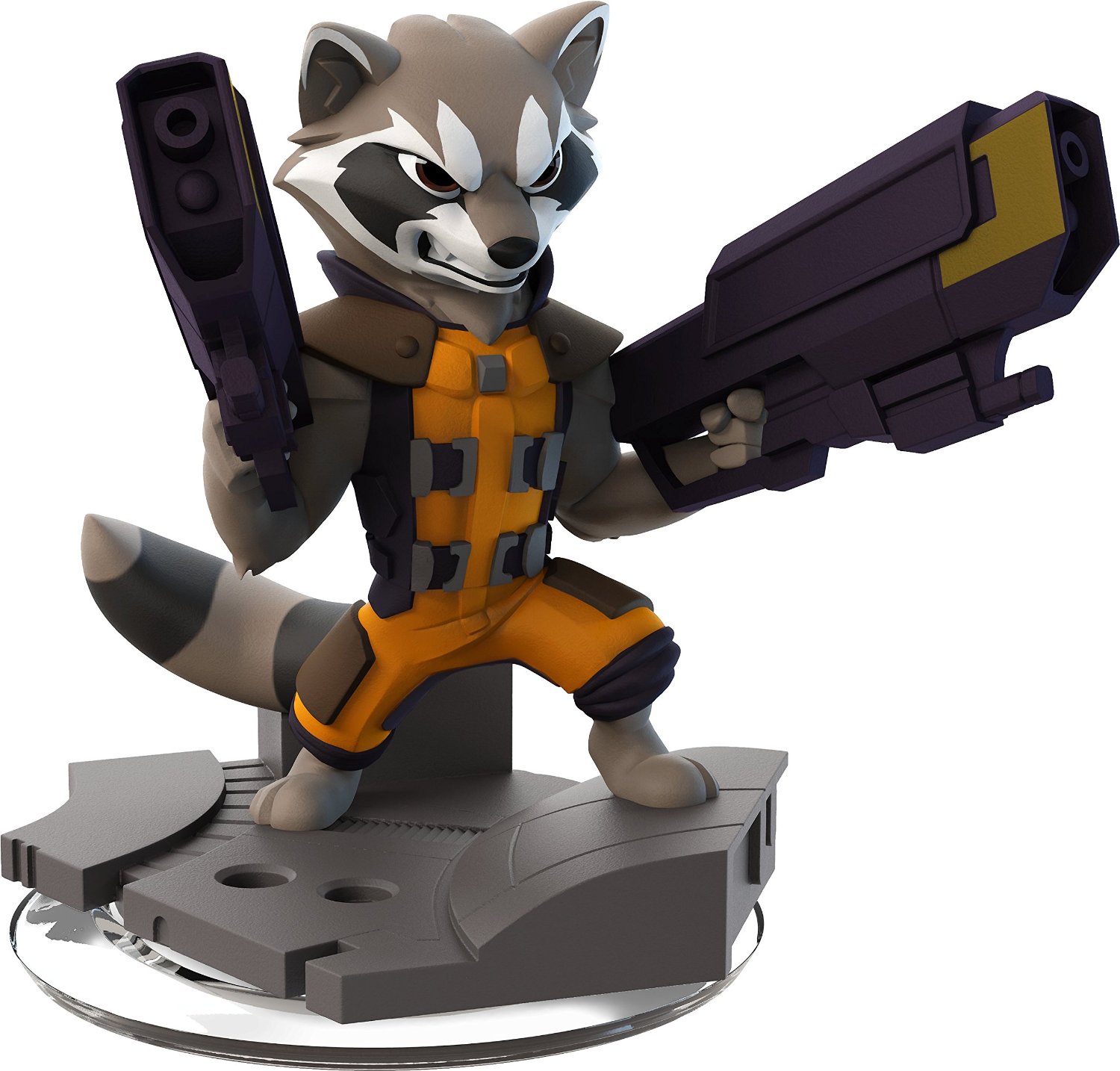 Marvel Comics' "Guardians of the Galaxy" was a mega hit at the box office this past summer, but it was one of the film's main characters that ended up the biggest winner. From stuffed animals to his very own "Disney Infinity 2.0" figure, Rocket Raccoon, in spite of his cuddly appearance and meager size, is literally a blast to play with in the game.
A character fans of the film will quickly gravitate to, his ability to be used in the Avengers playset adds even more playability to the unique character. Although he may not be for everyone, with no flying ability, a standard Shoulder Block primary attack and a lack of defensive skills, his projectile weapons, his blaster and later, twin blasters, more than make up for any of his deficiencies.
Simply put, if you're a fan of the character and have a half hour to level him up properly, you'll find him a more than useful character in both playsets and Toy Box mode.
Continue Reading This Article From Review Fix Editor-In-Chief Patrick Hickey Jr. at Examiner.com