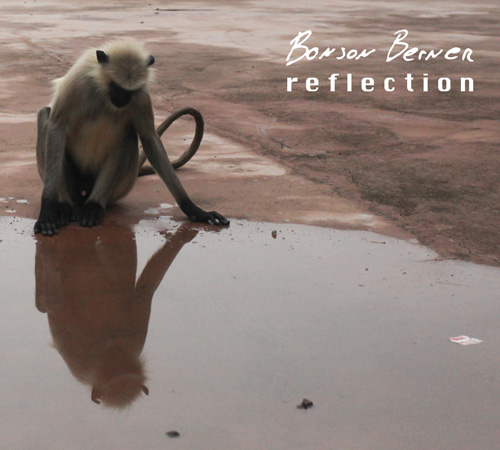 Review Fix chats with Bonson Berner's Pato Aloi, who discusses the band's new album "Reflection." The band's sophomore EP, Aloi discusses the creative process behind the album and what makes it special. Recorded in just a week, the album is a raw a gritty experience, but one that is flooded with musical skill and passion.
Review Fix: What was the creative influences behind this album?
Pato Aloi: With Guille (Producer Guillermo Porro) we listen to all kinds of music…there's a clear preference for indie rock, some post punk classics, bands like LCD Soundsystem or Jungle are incredible… It's a simple question but difficult to answer. This album was completely composed by improvs, with no specific mood or song in mind… it just came out. I guess our influences just found their way into parts of the songs.
Review Fix: Who influences you guys musically?
Aloi: Any music with soul meaning that the musicians/producers are telling a story, not doing it as a job…well… producing is Guille's job… haha…. I'm a professional dancer.
Review Fix: How does it feel to be compared to a band like The National?
Aloi: A friend (Rob) showed 'em to me in NY last year and I really liked 'em… yep, great band, their moods, their overall vibe. Feels good! It's great to listen to someone people associate your sound with and that other band to be musicians you can really enjoy and listen too!
Review Fix: How was "I'll See You Again" written? Is there a story behind it?
Aloi: It's a very complex and unique story, yes…a break up in a relationship.
As I shared before these songs where built from improvs, and we respected the lyrics as they came out. This song is rooted in that feeling when you know something is ending, and you need to get away, almost immediately, but love is profound and you know you'll "see her again."
Review Fix: What makes this album special?
Aloi: It was composed in a week… that's something special for me… I had 30 songs pre-selected to pitch to Guille, but when we got together in LA, I had just arrived from shooting photos in India, and had just broken up an intense relationship… I could not stop composing. Guille is not only an incredibly creative producer… but fast, he would help shape the songs in a few hrs… and then we realized we had all these new songs and had not even listened to the pre-selections… at the same time it's more mature in many ways. Engineer Eric Corne helped a lot too! He had some unique ideas for arrangements, and introduced us to great musicians, besides himself.
Review Fix: How do you want it to be remembered?
Aloi: That's not something that really interests or concerns me… I guess in any way that people can use as a positive inspiration in any direction they may be searching into. I know I like feeling free and happy and when you get there you can spread joy and peace of mind…cliché, but so true.  Although not a constant, I'm after that more than being remembered… I work a lot… a lot… on things that I love to the point that I have a positive weird sensation calling them work….  that gives me peace and joy almost all the time..
Review Fix: What's next?
Aloi: Great live shows, videos. I'm working as an architect again on projects that I love and at the same time composing a lot of new songs… a salad with all of that? Now we are preparing a release party in LA, with artists showing their work, dj's, video art.. probably a short live jam around songs, but more as a happening celebrating life and this newborn than a live show… Let there always be an excuse to celebrate life.. yes, so … Music with space… and spaces with music.