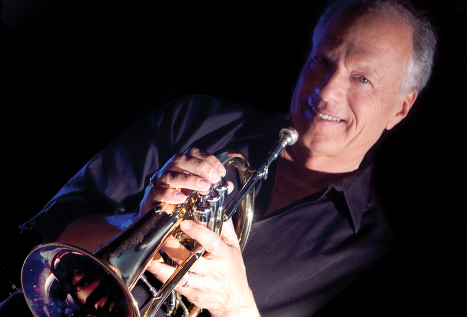 Review Fix chats with jazz trumpeter and flugelhorn performer Dennis Angel, who discusses his new album, "On Track" and what makes his newest collection of songs different from his critically acclaimed debut work. Breaking down the creative process, as well as how one of the album's key songs was written, Angel gives us the skinny on what makes the album a special one.
Review Fix: What was the creative influence behind "On Track"?
Dennis Angel: The creative influence behind "On Track" was the inspiration I received completing my first album "Timeless Grooves" with producer Jason Miles and the amazing musicians he was able to get to play on my original songs .
Review Fix: Was it different from your other work?
Angel: It was different from my first album in that we started this album with more of a formula and a cohesiveness. I would come up with the melodies, Gottfried Stoger would write the arrangements and Jason Miles would listen to what we put together and add his ideas and figure who were the best  musicians to play for each of the recordings.
Review Fix: How was "My Love" written? Is there a story behind it?
Angel: "My Love" was written as a love song for my wife Linda and the way she still makes me feel when I see her.
Review Fix: What inspires you to perform?
Angel: What inspires me to perform is the desire to share the passion I have for music with others and the hope they can come away feeling good about what they just  heard and experienced.
Review Fix: Make makes you different from other artists?
Angel: I write and perform songs that I feel connected to and am not concerned about what label they may come under.
Review Fix: What did you grow up listening to? How has it affected your creativity?
Angel: I grew up listening to Louis Armstrong, Miles Davis  Maynard Ferguson and Herb Alpert. The different types of jazz they each played had a strong influence on my playing, from traditional jazz to more contemporary sounds.
Review Fix: What are your hopes for 2015?
Angel: For 2015 I hope to have more opportunities to play in clubs and jazz festivals with my band.
Review Fix: How do you want "On Track" to affect your audience?
Angel: I hope "On Track" provides  feelings of inspiration and happiness.