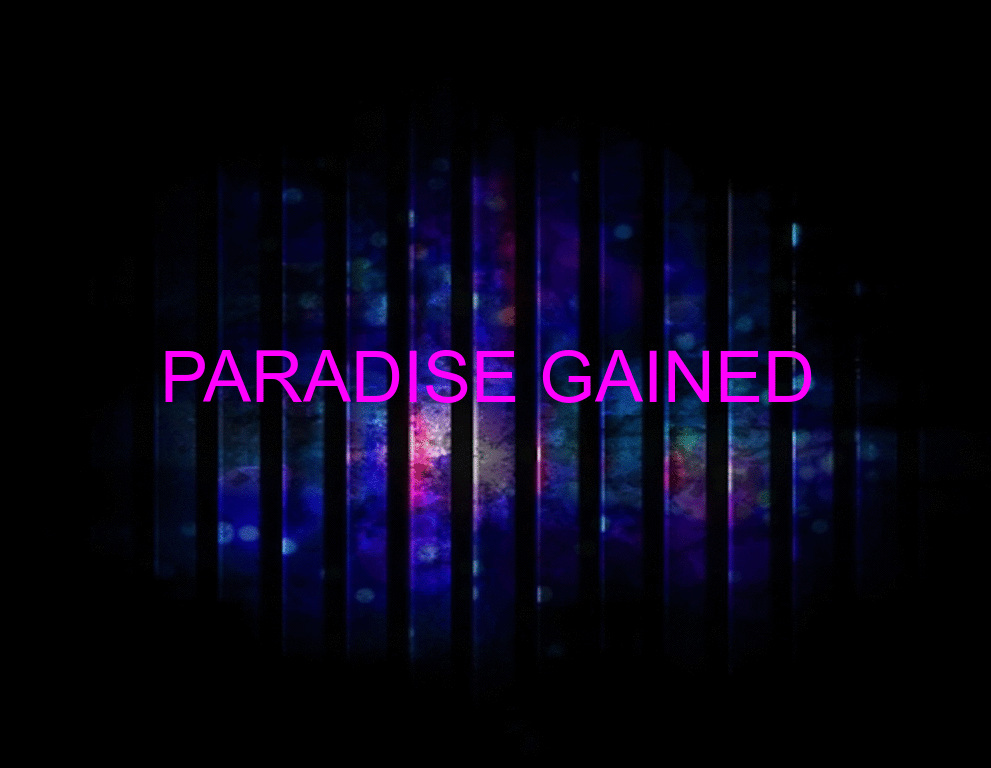 Review Fix chats with playwright Renee McNeil about her newest production "Paradise Gained," currently running at this year's Midtown International Theatre Festival in New York City. McNeil also discusses her creative process and what she hopes people get out of the production, as well as what makes her a unique playwright.
Review Fix: What was the inspiration for this production?
Renee McNeil: I have had this project in the works for years. It is the longest play, I have worked on….of course it has transformed and I am finally happy with where it's going. I shortened this version to fit the short play category, the best I can. I'm quite attached to it. But I think it's time to let it go and trust the outcome of it.
Review Fix: What's your creative process like?
McNeil: It depends. Sometimes I will get up and write a whole story from beginning to end, then look at it and break it down and put it in a play structure, analyze the themes, which is what I'm big on and does it have suspense at all? Mystery, Why is this important? Why do I need to say it?
Review Fix: What makes you different from other playwrights?
McNeil: I am big on spiritual themes. I believe in God. And spiritual themes are infused in my work because I am spiritual. The emotional or physical life of showing something is not complete with me. And whether one believes or not. I show both sides. It's important in this day of age. Well, it's important to me.
Review Fix: Is his what you always wanted to do?
McNeil: I'm finally realizing yes! It is one of things I want and meant to do! And also, has come back to me full circle. So, when I was young in grade school. I would make up these little miniature plays from things I saw, (mostly on TV) and somehow got the faculty to let me put on these plays in front of the bigger grades. So, I was like in third grade or something doing this! And it felt natural! Saying "were going to do this and your going to go along with it!" I guess, I was bossy then, the same today. But when I'm sure of something. I'm sure of it!
Review Fix: What makes this production special?
McNeil: Like I said….this play has been brewing for years…revising, put it down, revising…a few readings. Day in and day out in front of the computer. I think that process will change and become less redundant as I am honing the craft and my niche and trusting. My friend said; it's your baby. I guess. But I'm ready to let the baby go on it's own.
Review Fix: How is your cast unique?
McNeil: My cast is unique because they are great, hardworking, dedicated, beautiful actors! And I love them dearly and have known them all except for a few a long time. I am so grateful for them to go along this journey with me and to be able to trust, to be so confident and brave. It really is a hard piece in that way. It is blunt and bold. And they are willing to go there! Wow! And the audience will be moved!
Review Fix: What did you learn about yourself through this process?
McNeil: So, much! So much! How do I begin? Perseverance pays off! Learning to trust what you have. Learning to let go…learning to also listen to other insights, perspectives…learning to strip down and reveal more inner-self. I am also in the play. So, it's taking me places personally and emotionally that frighten me…but the discovery of it, is so exciting, exhilarating and freeing!
Review Fix: How does it feel to be a part of this festival?
McNeil: I love John Chatterton and his festivals…to find a place I can explore my visions and not feel having to change any part of that, has been so freeing for me as a playwright, performer, artist! It is the coolest thing to be able to operate in total freedom! To reveal who I am, fully and then continue to discover who I am and different facets of myself.
Review Fix: What are your goals for the production?
McNeil: To have this production move on to the full length version…obviously more production of it, with the resources to explore more staging, lighting, sound etc. but that also depends of course, do I need to even say much more?  Does the full length have it all already? Or does this version say enough? Right now, I have to focus on what's in front of me!
Review Fix: Who do you think will enjoy it the most?
McNeil: I think everyone will. Because the play says so much and through these characters. I really do believe everybody will get something out of it. I promise you, you will definitely feel and think in ways that maybe haven't felt or stayed dormant inside you. And you will definitely think!! I know it!! I'm excited for the audience!!
Review Fix: What's next?
McNeil: To breath a bit.