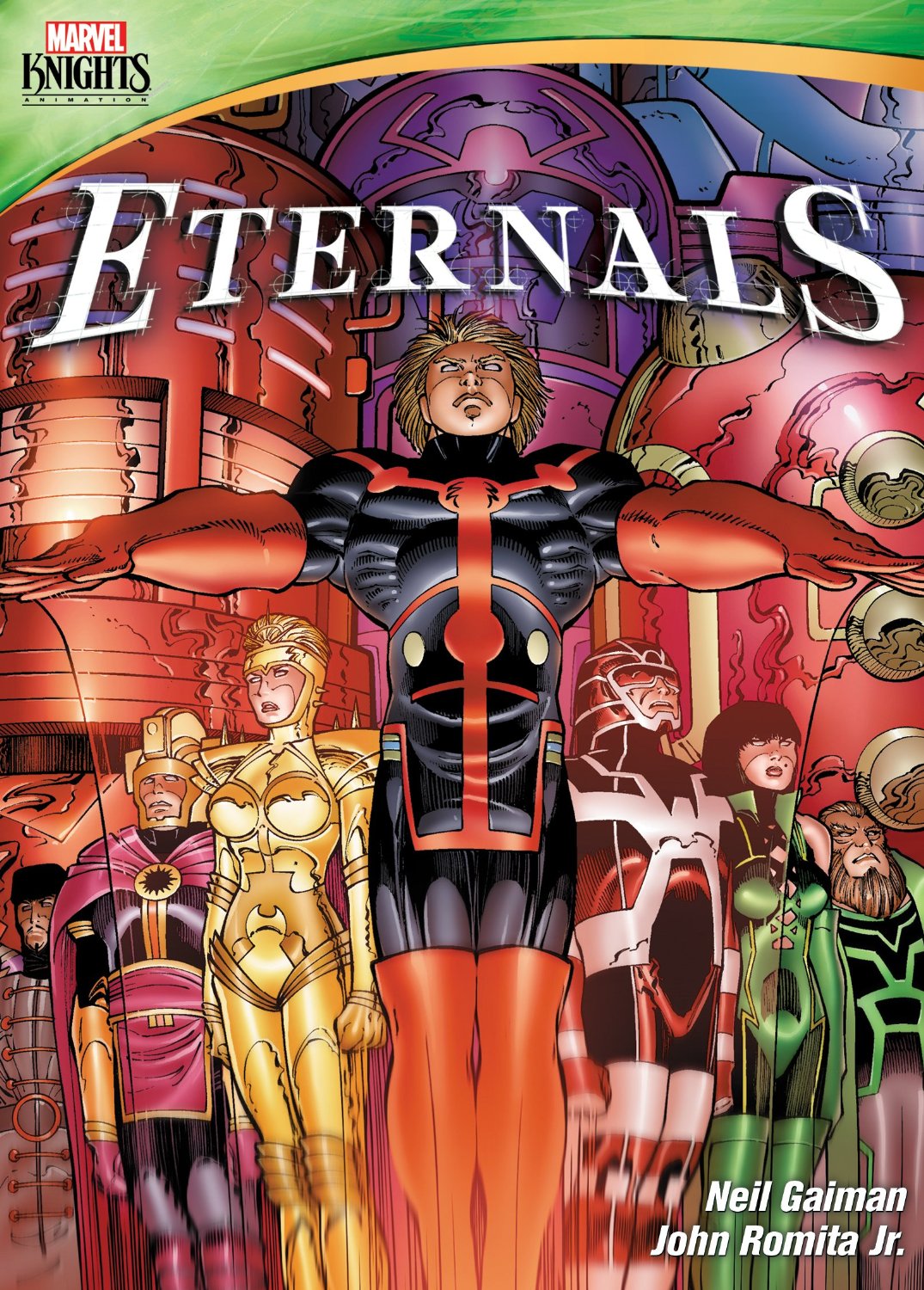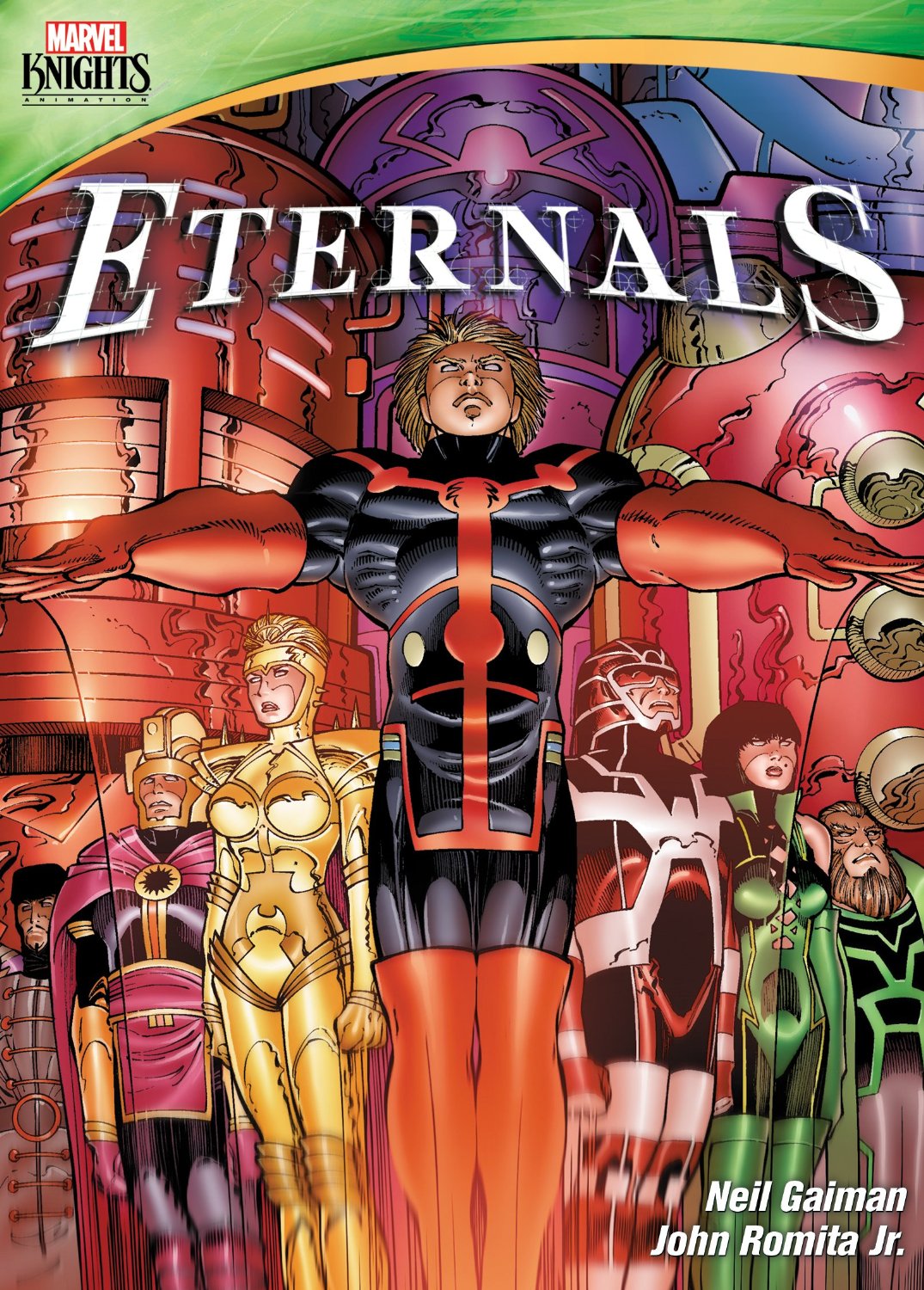 A celestial awakens and somewhere Galactus, for the first time in eons remembers what it's like to feel fear. Galactus, the eater of worlds afraid? Yes, smart entities know a threat to creation when they feel one. And yet, this is only a small piece to the puzzle of Neil Gaiman's rendition of "The Eternals."
Imagine going through your day not knowing who you are. A bum, a soon to be doctor, a weapon's specialist and a social butterfly all living their lives until one day Ikaris meets Dr. Mark Curry. Curry is not the man he thinks he is, actually he is Makkari an Eternal created by the Celestials to protect the earth until the day of its judgment. Of course not believing Ikaris' tale Makkari hands him over to his enemies, the Deviants. That's when the action packed-story takes the viewer on a frenetic ride. Brought to screen from the miniseries of the same name, "The Eternals" examines what happens when you are locked out of doing your true purpose.
Gaiman's writing as always is on point. The author of "Anansi Boys" and the highly regarded "Sandman" comic book series of the 90's is no stranger to making seemingly impossible situations plausible. That expert weapons specialist works out a problem for Tony Stark in a matter of weeks. A problem that one of the eight smartest men in the Marvel Universe has taken over a year to try and figure out. This becomes a catalyst to the transformation of her true self. That and through a series of events Thenis emerges in full warrior mode. She like Makkari is an Eternal. What's more what if you spent a million years as an 11 year old? Why would the Celestials create a boy who would never grow up? How could he defend the earth? One thing is for certain, with all that time on his hands Sprite decides to trade in his immortality for the lives of his fellow Eternals.
Originally created in the 1970s by Jack Kirby, "The Eternals" have been just outside the framework of the Marvel Universe. Their concern is not about children squabbling over whether who gets a turn to play in the mud hole. In his design Kirby made both the Eternals and their creators larger than life. While watching this limited series come to life the viewer will see how John Romita Jr. takes Kirby's original compositions of these characters to a whole other level.
Thenis in her golden armor, Ikaris being atomized then put back together again, even the near blood-bath at a party all have a rhythm and style that fits perfectly in a motion comic setting. Audacious, dangerous characters who awaken from encapsulated-limited lives need bold strokes and rich color. If nothing else the art needs to match the words and Romita Jr. more than lives up to the task. For Zuras, leader of the Eternals, "If you saw two groups of children arguing over which one of them could play in the same waste ground, would you choose sides?" After facing near extinction that is the anecdote that leaves Iron Man speechless. The words of Gaiman and the dumbfounded look of armor done by Romita Jr. could only be rendered by these men.
Set up in the same sections as the collected trade paperback edition, with chapter seven "Journey's End" the audience is reminded of Gaiman's subtle, yet earth-shattering plot twists. There are actions and events you don't see coming. Essentially "The Eternals" is a visual experience as well as a literary one and the combination makes viewing the movements of the characters, alongside grand scenes and intimate moments something worth watching.