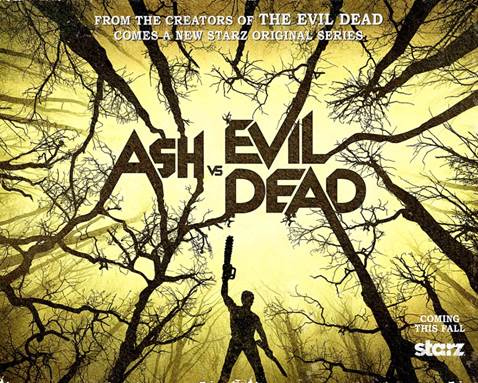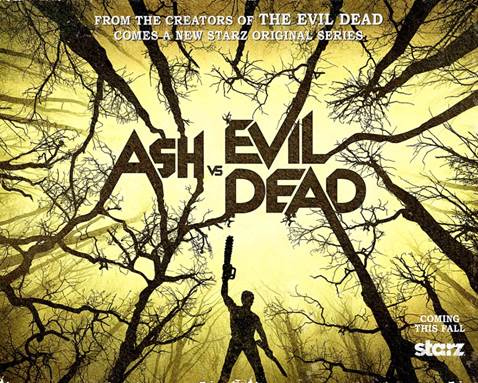 When you are discussing horror movies, it is a safe bet that before you get deep into the conversation, Sam Raimi's "Evil Dead" trilogy will come up.
The cult film series has inspired countless horror films, has one of the most rabid fan bases around and is about as timeless as any piece of art—so there is no shock here when it was announced that Raimi would be expanding the "Evil Dead" universe with a new STARZ original series "Ash vs Evil Dead" with Bruce Campbell returning as Ash Williams, the character that made him a cult icon.
With principal photography just beginning just a couple days ago in New Zealand, Review Fix had the pleasure to chat with Raimi, Campbell and executive producer Rob Tapert about the new series—from our conversation we have compiled a list of 5 reasons why you should be pumped for "Ash vs Evil Dead."
It's set in a new universe
"It doesn't really exist in the exact same universe," said Raimi."It's a slightly altered universe. It takes place somewhere in an alternate universe after Evil Dead 2."
Now, anyone who has seen "Army of Darkness" knows that time travel plays a factor in the series—so who knows how the events of that film has affected the universe, I guess we will have to wait and see to find out.
The universe will grow
"We're trying to expand the universe so the story telling over the first ten episodes, we will encounter Deadites which are very different than other forces of evil out there," said Tapert. "And then we will take the audience – we'll expose the audience to new entities that were not yet presented in the Evil Dead universe so that the audience is surprised."
This is almost a given with it being a 10 episode season, which covers more ground than the three films—but how exciting is it to hear that even after three films and a remake that the "Evil Dead" universe will be able to shock and surprise.
No holds barred
"This is not going to be a watered down version of Evil Dead. The very first Evil Dead has no rating. The second Evil Dead has no rating. Only Army of Darkness was the only one that was ever rated," said Campbell. "So thankfully, by partnering with Starz, the gloves are off and we have no restrictions — almost literally. And that's going to suit the Evil Dead fan because they don't like it watered down. They want the hardcore stuff and they're going to get it."
Like Mr. Campbell stated, fans of the "Evil Dead" do not want stepped on stuff. One of pillars of the franchise is its ability to go 0-100 real quick with the gore and STARZ has proven with shows like "Spartacus" that they are willing to go there.
A sequel to the "Evil Dead" remake is still a possibility
"But we wanted to make – after we had made his movie, as much as the fans loved it, they also seemed to want to see Bruce again in this series. So we thought this is our time," said Raimi. "So we just chose to make Bruce's story right now. I hope we can get (Freddy Alvarez) to continue the new 'Evil Dead' series once we've reestablished Bruce's story."
This is refreshing considering the remake was successful both critically and commercially, which is always a recipe for a sequel. Alvarez delivered a movie that was both new and gave the fans something in line with what made the original "Evil Dead" such a fixture in horror.
And what's most important…MORE BRUCE CAMPBELL
"More and more, we seem to realize the thing that made them different was Bruce Campbell. And more and more we brought him to the forefront of the pictures," said Raimi. "The audience really likes this guy and he's the thing that makes it special."
The "Evil Dead" is known for the gore and comedy; Campbell anchored the films with his performance. Even with the success of the "Evil Dead" remake, fans kept clamoring for the return of Ash—of not just the character, but Bruce Campbell in the role. With a premium cable series, true fans and newcomers can marvel in the joy of Campbell's performance as Ash.
Given all this, how excited are you for "Ash vs Evil Dead"? The series is set to premiere on STARZ this fall. Keep it locked for more.