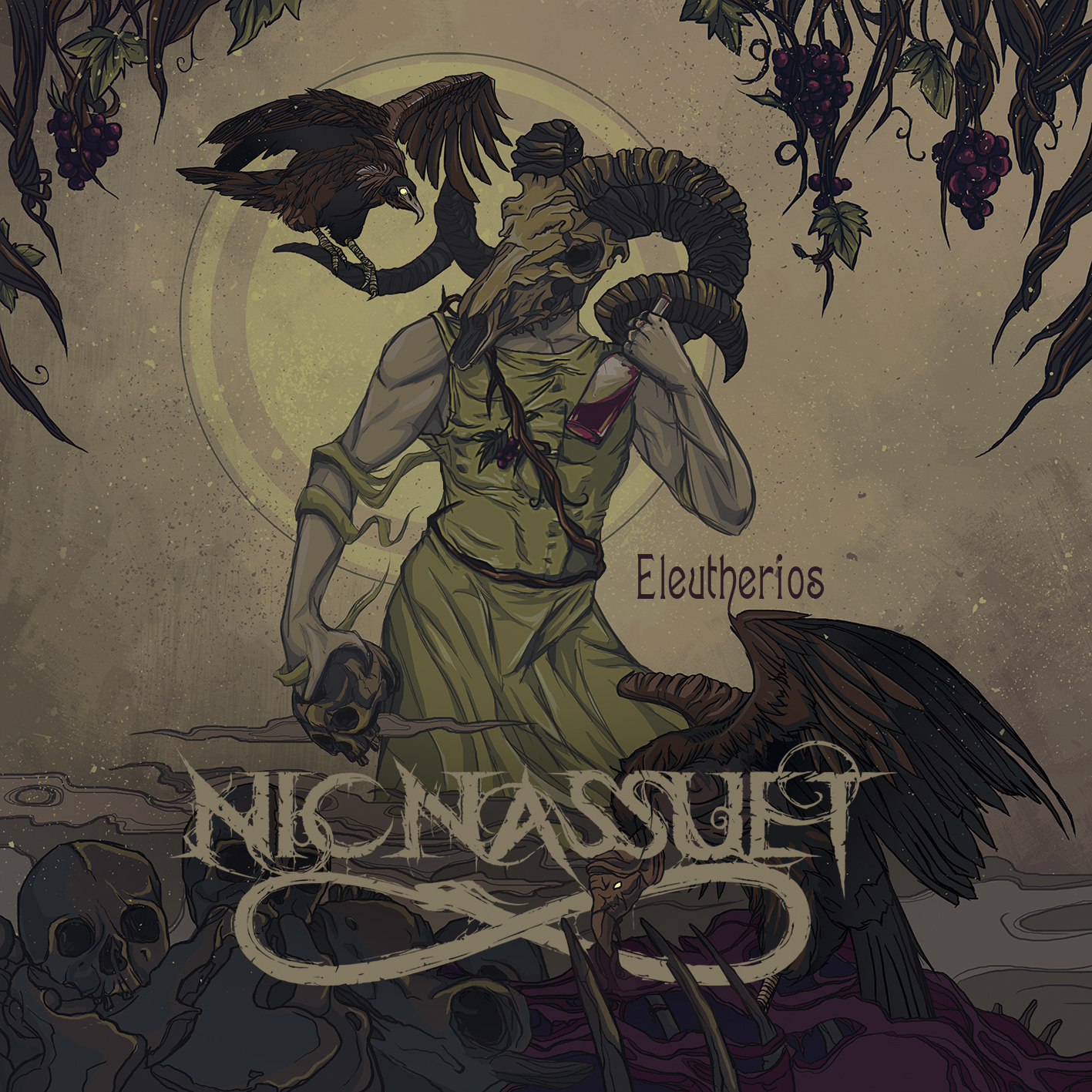 If Edgar Allen Poe was in a band, he'd be in one with Nic Nassuet.
Combining poetic lyrics and solid and deep musicianship thanks to a slew of solid musicians behind him, Nassuet is able to put a definable face on the Gothic Rock genre for anyone who either had no idea what it was or had prior predispositions.
Eerily charming, soft and silky, yet powerful and dark, Nassuet's work would fit in perfectly in a video game the likes of "Castlevania" or "Silent Hill."
While many tracks feel and sound like lullabies, there's a power before his vocals at times that add an extra element as well. However, it's the softer stuff that will resonate with non-fans of the genre the most. Tracks like "The Giver" and "Good Night, Goodbye," make great use of violin and guitar and thanks to the imagery provided by Nassuet's voice, it's almost like a look at something living and breathing. In the case of "The Giver," it's almost like a track that Jack Skellington would sing to his child (if he had one) in "The Nightmare Before Christmas." It makes sense considering Nassuet's background in theatre, but to those who have never seen him before, it'll just be an interesting song that makes you think.
With an almost Jim Croce/Shawn Mullins start from Nassuet on the guitar, "Good Night, Goodbye" is also a beautiful, softer piece that is surprisingly dark and Poe-esque. After a few listens, you'll sing along, wondering when you, indeed, went goth. But have no fear, it's just a catchy track, powered by solid lyrics. In the end, his music can easily be labeled, but shouldn't. It's just well-polished and dark.
"Black Dress" showcases a more gruff side of Nassuet, an angry folk-ballad where he sounds a bit like Neil Diamond. Add in more violin from Edward Hong and a catchy hook and it's very easy to become a fan of Nassuet's work. On "Immune," Nassuet is able to add another element in Catrina Grimm on backup vocals, adding more goth to formula. With a nice amount of layers already, Grimm's equally as sexy and taut voice puts the song over the top.
Solid on the guitar and chilling on vocals, he's definitely something different. Although his stuff isn't the most radio-friendly, it's deep, thought-provoking and without a doubt polished.