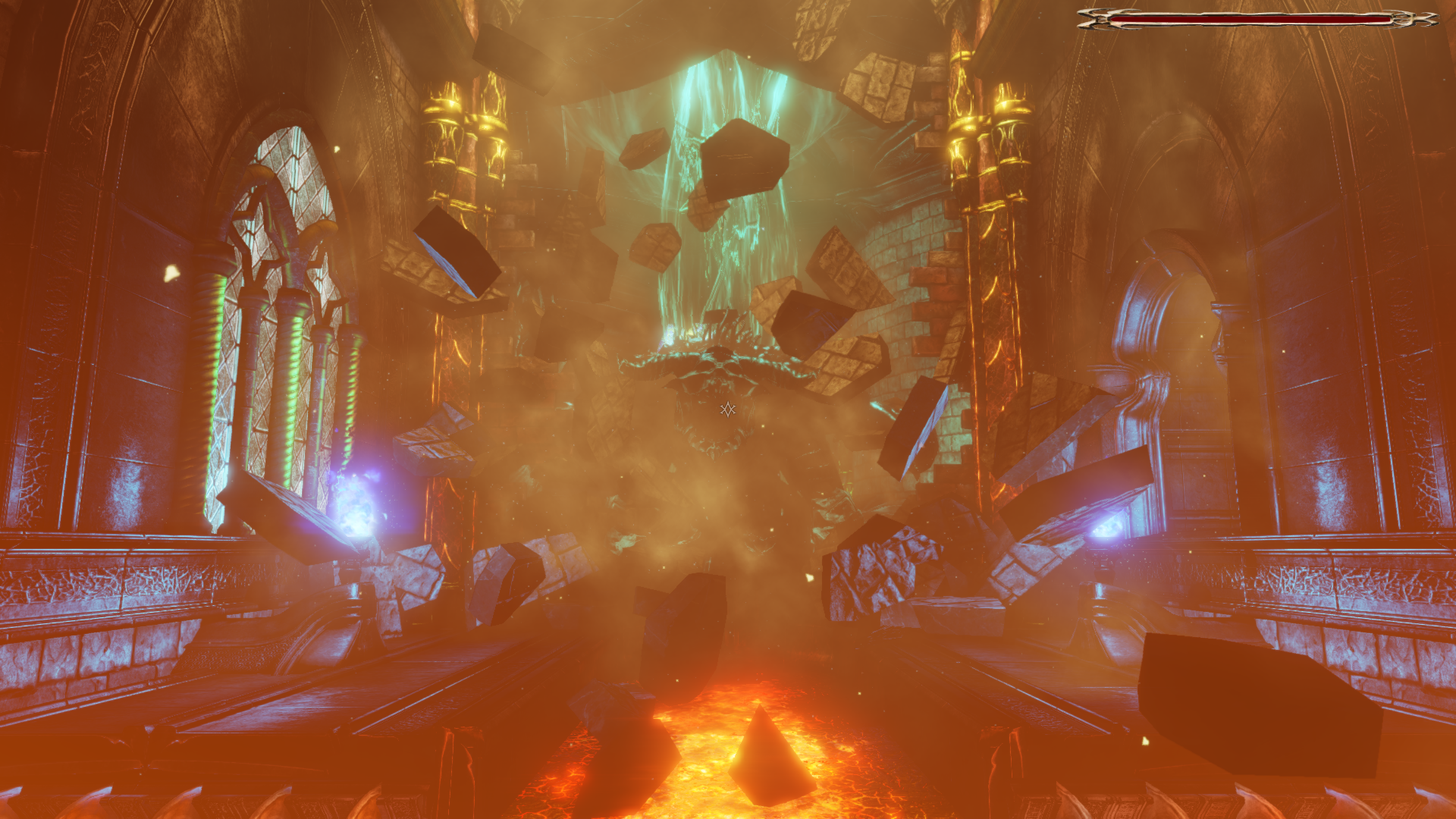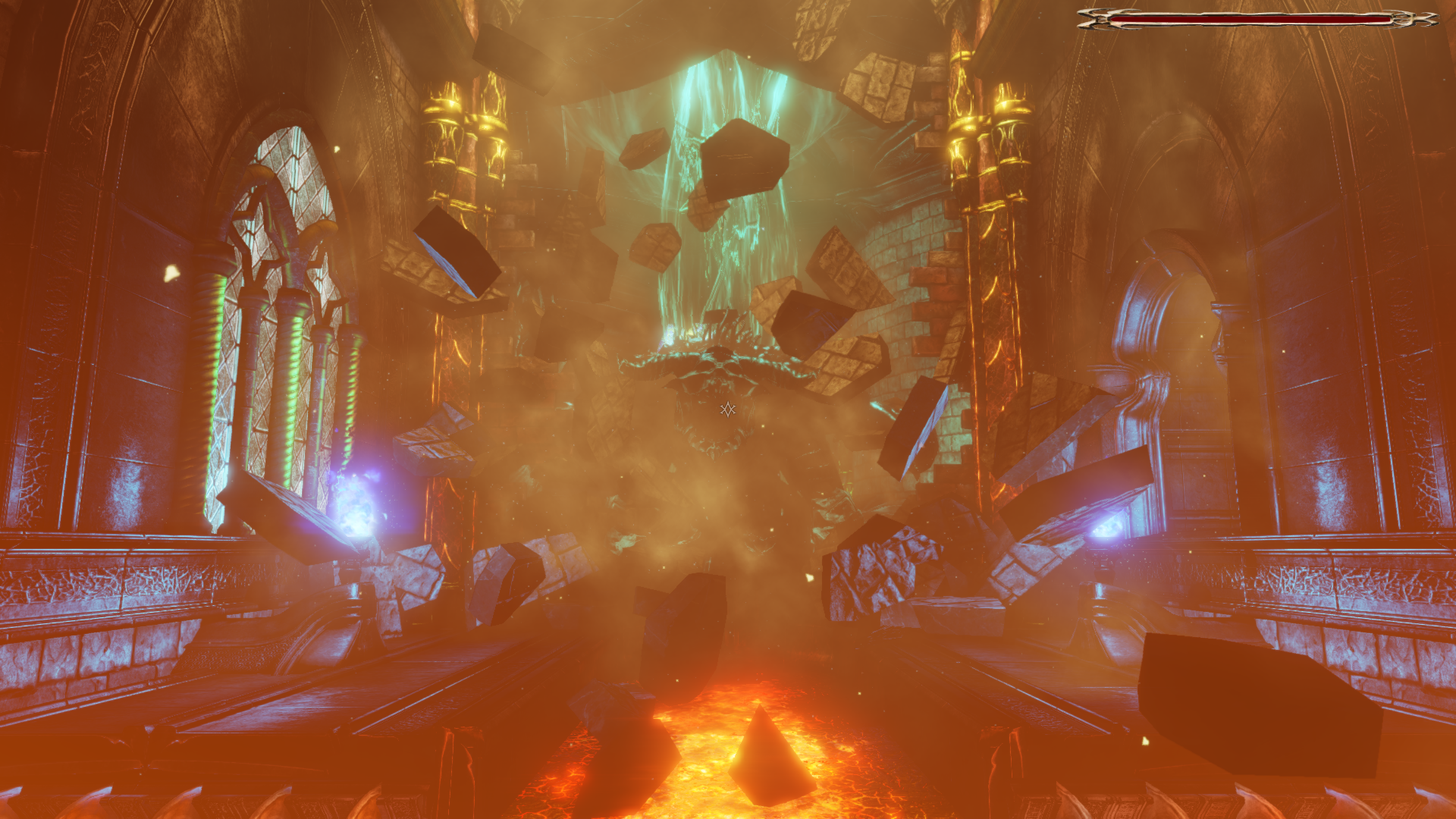 Review Fix chats with Indomitus Games' Federico Mussetola who discusses "Verbs Virtus," which is set for an April 3 release on Steam. A voice-controlled wizard adventure, it's a different type of first-person adventure to say the very least.
Review Fix: What was the development process for this game like?
Federico Mussetola: It's been a long and complex process, and, of course, a bit chaotic at times. This is our first project so we were learning lots of things as we worked on the game. It has been a lot of fun so this definitely won't be our last project.
Review Fix: What was the inspiration for this game?
Mussetola: We took inspiration from the prototype of the wizard in fantasy stories- all of whom use formulas to cast spells. On the artistic side, we took inspiration from real ancient structures but also from the work of artists like H. R. Giger.
Review Fix: What games did you play as a kid? How do you think they affected this one?
Mussetola: Our team is very diverse so we played every kind of game, from Zelda to Metroid, from Baldur's Gate to Quake, and many others. The main effect of those games on our project is that we favor gameplay over cutscenes (which we think are abused nowadays) and that we decided to avoid guiding the player too much. We prefer to let them explore and discover the various elements of the game, and also to experiment with their powers to find out the effects they have on the environment.
Review Fix: How difficult was it to get this to work as well as it does?
Mussetola: We made many attempts on various aspects of the game like speech recognition, game design, graphics and performance. Every time we failed we learned something that helped us to reach this final result, which we are very satisfied with.
Review Fix: Who HAS to play this game?
Mussetola: Everybody who at least once dreamt of being a wizard and use his voice to unleash the power of magic- so everybody! Also being a fan of fantasy and/or puzzle games would be a good reason to play In Verbis Virtus.
Review Fix: What are your goals for this title?
Mussetola: Creating a fun, immersive and challenging experience for gamers. We also wanted to transform our passion for video games into our job, the players will determine if we'll be able to!
Review Fix: Away from the voice control, what else is really cool about the game?
Mussetola: There's magic, monsters, ancient secrets to be discovered… Oh and there is also a spell that lets you freeze your enemies, that's cool right?
Review Fix: What else do you think you have to get this to be the game you want it to be?
Mussetola: Because of limited time and resources we had to eliminate many things we wanted to put in the game. On the other hand this allowed us to keep the game to its true essence, so in the end it is the game we wanted it to be.
Review Fix: What's next?
Mussetola: We are considering the possibility to port In Verbis Virtus on next-gen consoles. Aside from that we a few top secret projects that we can't talk about yet.
Check out screens from the game below: