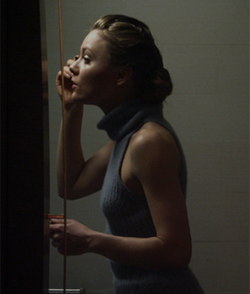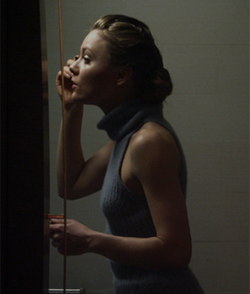 This Tribeca Film Festival short film was interesting- to say the least. The futuristic technology that is displayed shows what the world can be like sooner than we think.
"Aphasia" introduces us to Emily, a musician living in a cool futuristic apartment in New York City. She is surrounded by tech gadgets which make her life ever so convenient. She sits on the couch and watches TV, while having the option to order food right from her television. You can say she has the life.
While Emily is watching television, her crush comments on a post she made about a reality television star and they pick up conversation in a messenger app. Emily is now in her comfort zone so to speak. The gap between her real self and her online persona becomes wider. After she agrees to meet up with her date the next day, she heads out of her apartment and settles in at what seems to be an outdoor venue.
When her date finally meets her face-to-face we discover that Emily has a condition called "Aphasia," which is the name given to a collection of language disorders caused by damage to the brain. It is simply a loss of speech. Emily's date says that this condition has been occurring recently, but the scary part is that Emily has just discovered that she had it at this exact moment. The date is politely broken off and Emily is left confused and disappointed.
"Aphasia" Director Luke LoCurcio does a wonderful job of putting together a story that displays a harsh reality to people who depend on technology to live. When the film comes to an end, the plot line will make sense and your question will be answered regarding Emily's condition.
A life that depends strictly on technology may sound cool, but in the long run can cause extreme harm. This is the message that LoCurcio is trying to convey to his audience.
Unfortunately, Emily had to learn the hard way.