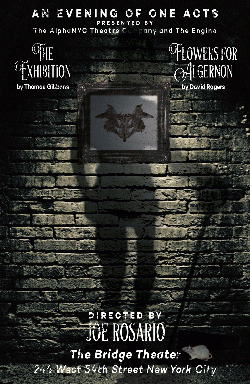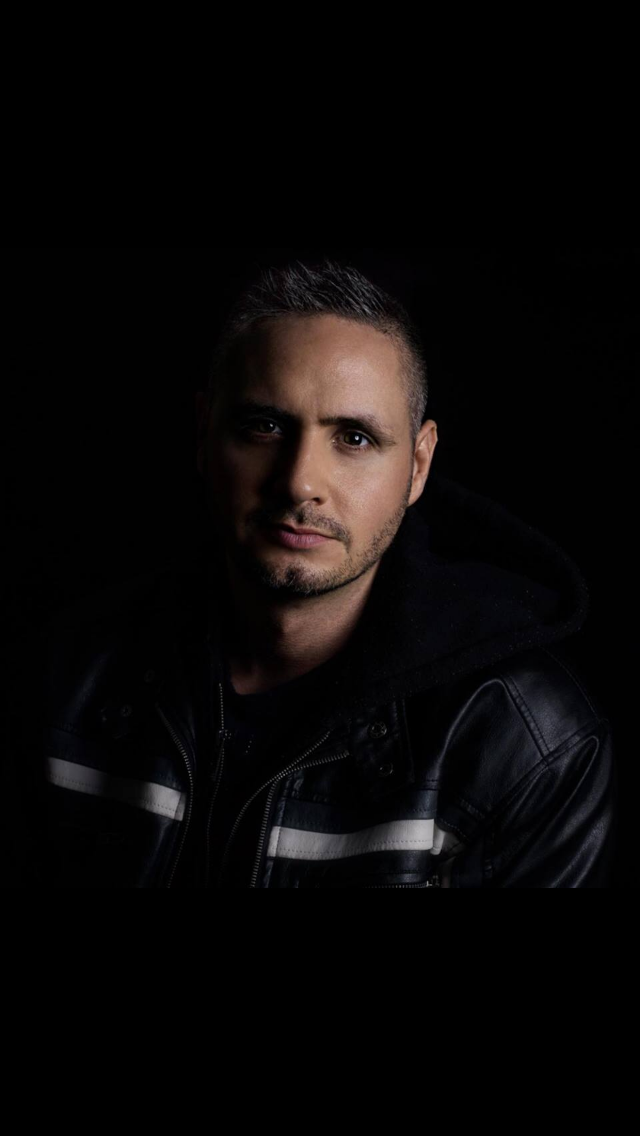 Review Fix chats with actor Matt de Rogatis who discusses playing John Merrick in The Alpha NYC Theatre Company and The Engine's upcoming production of "The Exhibition" at The Bridge Theater at 244 W 54th Street in New York City this July. Breaking down his research process in preparation for the performance, de Rogatis gives us an inside look at the production and how it continues to build and define the tale of "The Elephant Man."
For more information on the production, click here.
Review Fix: What was the inspiration to bring this play back to the stage?
Matt de Rogatis: Well, RJ Lamb, the man playing Sir Frederick Treves in this production is someone I've known for about a decade now. He directed me in my first few shows when I was starting out as an actor. He was my first teacher. A great teacher and influence and a wonderful friendship has also evolved from that.
I guess it was around 2010 or so when he and I were having a conversation about the many great roles out there for an actor to play and the subject of The Elephant Man came up. I had always thought there was only one play about him, the Bernard Pomerance version. But RJ told me about a play by Thomas Gibbons; a lesser known one act called The Exhibition: Scenes from the Life of John Merrick and said that it was something I should look into. I read it and instantly loved it.  Soon after I began thinking about how it could be done and what other play I could possibly pair it with. We decided that Flowers for Algernon, the one act, would be a great companion piece. That was 5 years ago. Now it's 2015 and finally happening.
Review Fix: How did you prepare to play The Elephant Man?
de Rogatis: For me the best part about being an actor is the research. The educational aspect.
Me, I'm a gatherer. I want to know everything.
I've read multiple books on both Merrick and Treves, watched several documentaries and have done plenty of internet research too.
Aside from Merrick the man, I've also tried to learn more about his environment. So I've watched alot of films and TV shows on freaks and side shows. I've made a trip to the Mutter Museum in Philadelphia. I want to do everything I can to try to understand what it would have been like for him to be put on exhibition and the types of people he may have encountered during that time in his life.
As an actor, I approach things with a pedal to the medal frame of mind. Every role is such a deeply personal experience. I never stop creating, I never stop learning. I put my soul into my work. I aspire to be great.
Review Fix: What do you think you bring to production that is different?
de Rogatis: Well we are exposing the audience to an entirely different stage play based on The Elephant Man and his doctor Sir Frederick Treves. The Exhibition deals with Treves and Merrick on a much more personal level. And the added relationship between myself and RJ is going to make it even more intense.
Another difference is Merrick's appearance on stage. We are staying true to the Thomas Gibbons version, which is in contrast to what the general public has seen so far in other productions dealing with the story of The Elephant Man.
Review Fix: I love what you guys have done to simulate the look of the Elephant Man. How much time went into the process?
de Rogatis: I am having a custom made Elephant Man outfit being created for me by several different artists. Each one of them is contributing in a different way towards the completion of a head to toe transformation. Perhaps the most striking aspect is this absolutely amazing piece of art made by a man named Shane Vannest in Pittsburgh, Pennsylvania.
He works out of Hexed House Studios where they make masks sculptures.
He recreated the essence of The Elephant Man that is so true to life, it is actually a little scary. It honestly belongs in a big budget feature film. It will be an honor to wear it on stage.
The whole process took him about a month and I won't reveal his secrets but he is a truly gifted artist. One of many involved in the production working hard behind the scenes.
Review Fix: How do you want this production to be remembered?
de Rogatis: I want it to be something that will never be forgotten. Both of these shows deal with the human condition under tragic circumstances. Our goal is to convey the understanding that being different doesn't make you any less human.
Review Fix: What was it like to work with Joe Rosario?
de Rogatis: I've known Joe for about five years now. He is a brilliant acting mind. We can sit and talk for hours on the subject.
I played the role of Ken in RED this past Fall in New York City and hired Joe as my coach. Without question, it was my best work to date. He pushed me to my limits and the result was something I was extremely proud of.
Now we've got this monster project ahead of us. I would never attempt it if I didn't trust his guidance. He just brings such a unique perspective.
Review Fix: Bottom Line, why should someone come check it out?
de Rogatis: It's different.
It's kind of hard for me to talk about The Exhibition without mentioning Flowers for Algernon too. They are intertwined. It's two shows in the same night. Same lead actor, same director. Challenging roles. Challenging plays. I don't know how often something like this is done.
I know, for me, as someone who loves doing theatre, I actually don't see a lot of it. I'm very particular about what I want to see. If I was not a part of this show and simply heard about it through the grapevine, I'd want to go check it out if for no other reason than to see if the actor playing The Elephant Man and Charlie Gordon in the same night could pull it off. I'd want to see if the director could pull it off. That would have my curiosity.
And (wink, wink) for those of you who ARE curious, I promised my producer Adam Roebuck I'd put in a shameless plug for the show. It goes up this July 14-19th. 7 shows at The Bridge Theatre in Midtown Manhattan. Tickets are selling great. Go to www.thealphanyc.eventbrite.com to purchase. Promo code MATT gets you a nice discount.