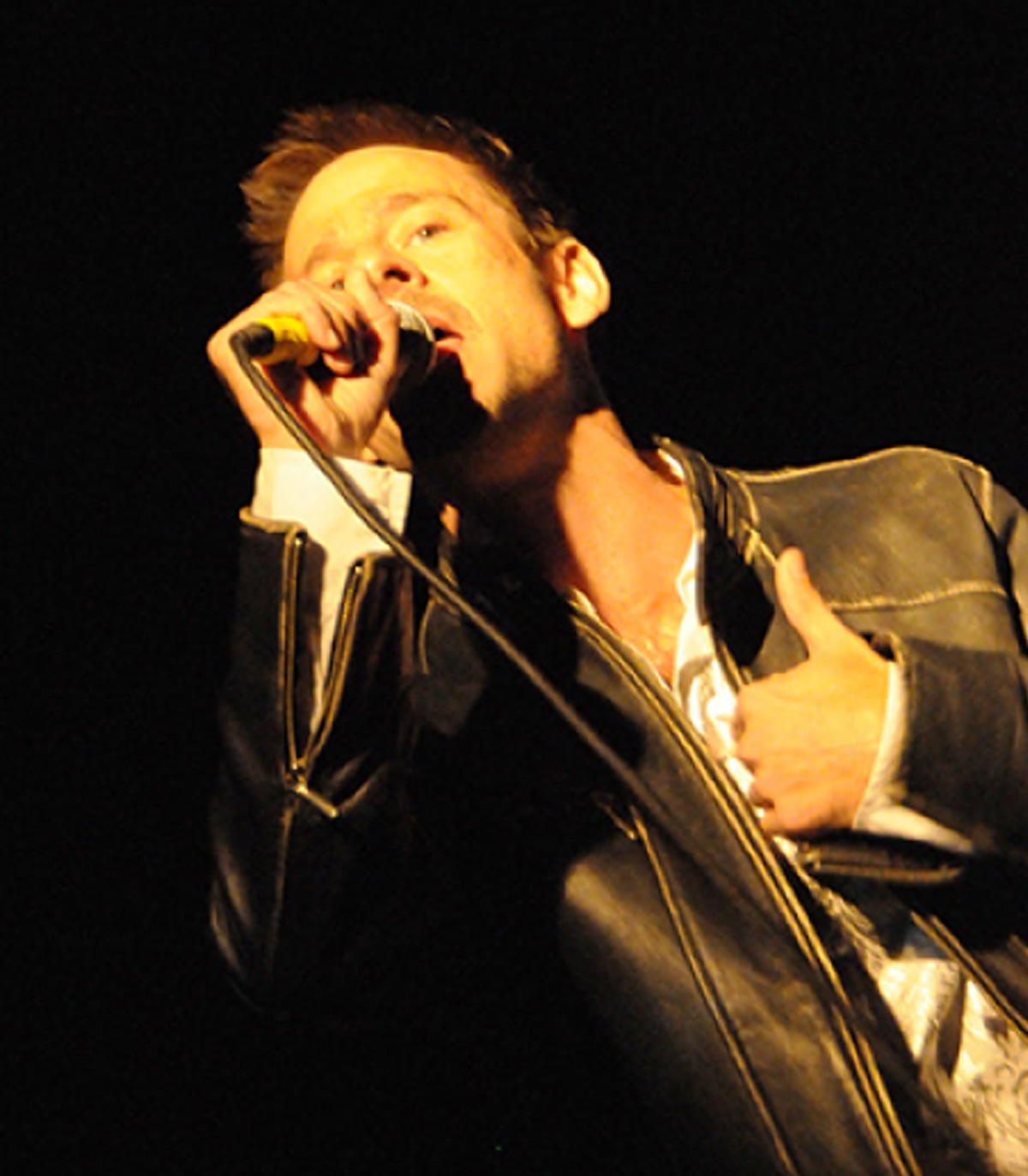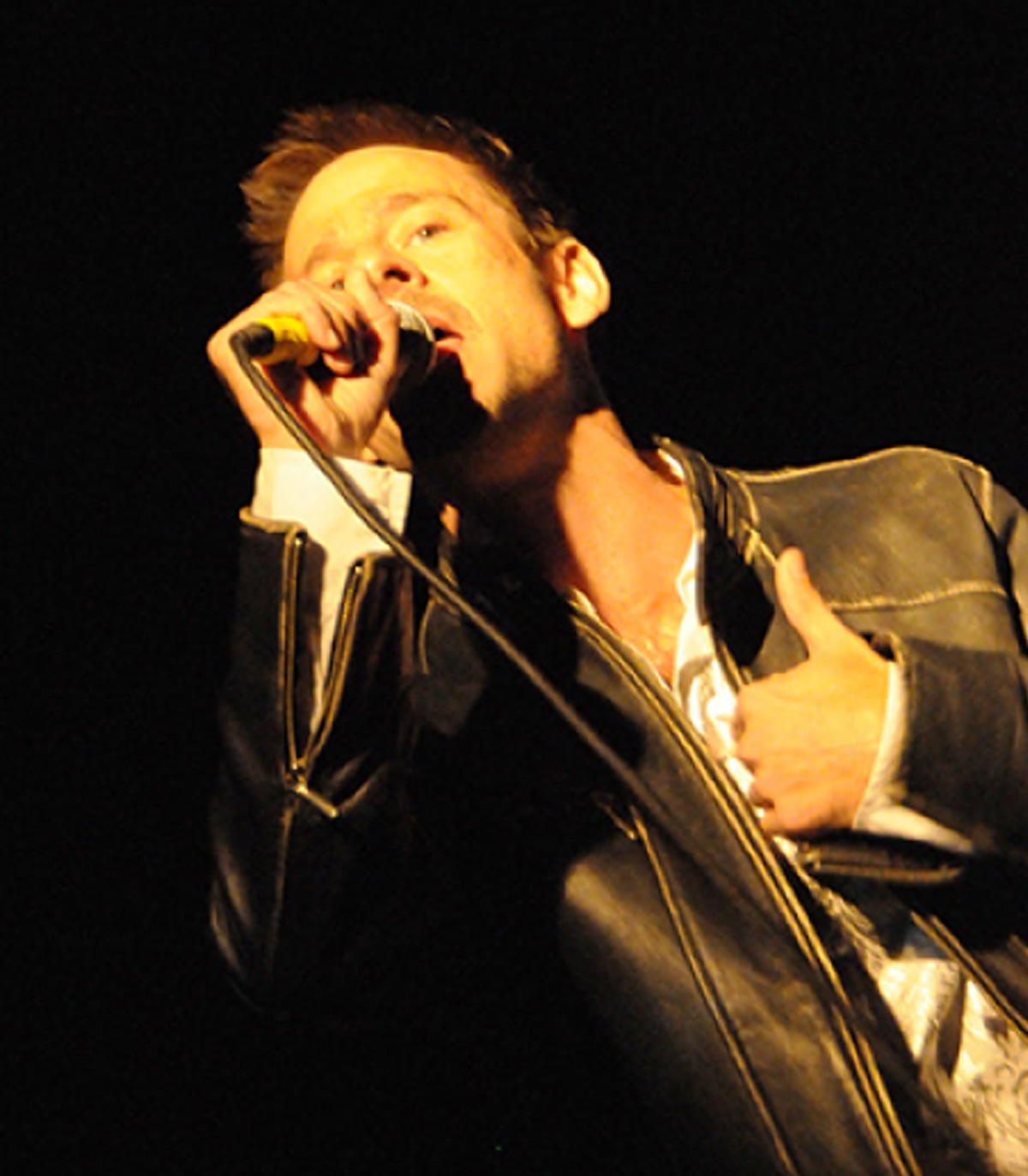 Review Fix chats with singer/songwriter Vince Grant, who discusses his new EP, "My Depression Is Always Trying To Kill Me."
With his admitted emotional issues as a springboard, Grant crafts a bunch of tunes that will remind some of REM, while others will think of classic U2. Either way you look at it, it's a handful of anthems that have surprising staying power.
It would be all to easy to dismiss Grant's tunes as somber, with his reflective voice and poetic lyrics, but deep down it's a five-song collection of redemption and recovery.
Review Fix: What makes this EP special for you?
Vince Grant: I think the complete honesty and emotional rawness of the lyrics.  The way the songs acknowledge the pain and difficulty of what it's like to suffer from depression and also struggle with alcohol and addiction.  This EP was special for me because I tackled those subjects head on and didn't try to sugar coat it in any way or shy away from how painful it can be.  I didn't try to glamorize it either.  There is an inherent truth in these songs for me.  I poured out my heart and soul on this EP.
Review Fix: What song on this EP do you think is more indicative of your style? What's the creative journey behind it?
Grant: I think all the songs on this EP actually reflect my style of songwriting in that they all play with, and rely heavily, on dynamics.  I'm a huge fan of songs that interweave quiet parts throughout that can get progressively louder and eventually reach their peak both in volume and emotion.  For me there's nothing like a breakdown in a song that builds into a crescendo whether I'm listening to someone else's song or playing one of my own.  I find the contrast between quiet and loud really brings out the emotion of a song. And not only do I like dynamics within a song, I also like songs that start and end at different volumes, which can portray an entirely different mood from the song's beginning to where it ends.  I feel songs like these take you on a musical journey and can leave you at a different emotional station than where you started.  For instance "How Many Times You" starts out upbeat, but ends very quietly, while a song like "Sweet Addiction" starts out softly with just vocals and an acoustic guitar, but ends on a guitar solo over the band rocking out.
As far as the creative journey, my new therapist recently commented that they think my creativity stems from pain, which was worrisome to them.  After listening to the EP it wasn't "Melancholia" or "Sweet Addiction" that troubled them the most, which were the songs I thought would be most disturbing, it was the line from "How Many Times You" in which I sing, "And the pain makes it true."  I'd have to say they are right in that pain is my muse.  I wish it were different, but it's the internal pain that almost forces me to create. Feel the most amazing creative heights are when I can work through the pain and express my emotions through a well written song that moves me.
Review Fix: How has music played a role in helping you fight your demons?
Grant: I guess I've already touched on this a bit, but in essence I have a lot of emotional weather inside of me.  When I feel it building into a storm system I sit down with my acoustic guitar, a pen and notebook and try to make sense of what is happening in there.  Often times by writing about how I'm feeling I can release what's trapped.   I've got to let it out somehow and writing about it helps me mentally and emotionally.  Writing is cathartic for me in that it calms the inner turbulence and sometimes I can get some relief. Whether I'm playing, writing or listening to music it has the power at times to bring me much needed peace.
Review Fix: Where do you think you'd be without music? Why?
Grant: I've actually thought about this before and it kind of scares me to think about where I'd be without music because it's such an important part of my life.  Music is a vital therapeutic tool for me in dealing with the afflictions that plague me like depression, alcoholism, addiction and like everybody else the existential meaning and struggle of what it means to be human.  It gives me so much pleasure and relief.  I enjoy listening to it, playing it, creating it, dancing to it that without it there would undoubtedly be a huge hole in my life. Music is one of my main coping mechanisms.  Quite honestly, it's hard to say where I would be without it.
Review Fix: What advice would you give to someone who has ever experienced emotional issues?
Grant: I think the most important thing is to not try and go it alone. Don't be embarrassed or afraid to ask for help. Reach out to others whether it be friends, family, a support group, whoever.  Also, when it comes to being depressed don't be hard on yourself. There could be many factors at play in how you're feeling including genetics. I'd also highly recommend seeking professional help. If money is an issue, there are many free mental health services available. I'm currently back in therapy again as of earlier this year and it's been extremely helpful. I should have gone back sooner.  But whatever you do, please, don't struggle alone. Don't isolate yourself.  There are always more people willing to help than we think.  People care about us, it's just that depression sometimes tricks us into thinking we're all alone when we're not.
In addition, I've yet to find the cure or what I like to call the 'magic bullet' for my emotional issues, but there are little things that really help me deal with my problems like getting enough sleep, exercising, eating right, etc. I take a holistic approach where for me it's about trying to take care of both my mind and my body. When I treat my body poorly my mind and emotions suffer. The reverse is also true.  Definitely one of the best things I ever did for my emotional issues was to start meditating. It's made a world of difference for me. It was slightly difficult at first and it takes a little self discipline to get started, but I meditate on a daily basis now and really look forward to it. I rarely leave the house without meditating first.
Review Fix: What are your goals for this EP?
Grant: My goals for this EP are probably similar to any musician in that I'd like as many people as possible to hear it and hope that somehow it will be a springboard in order to tour, expand my audience, make more records and eventually play music for a living.  It would be great if it became my musical passport where it would allow me to sing for my supper and be able to concentrate on and play music full-time.
Review Fix: Bottom Line, why should someone listen to this EP?
Grant: It's not for everyone, but someone might want to give it a listen if they are curious to hear some melodic songs in the musical vein of REM, early U2 and Radiohead, Echo and the Bunnymen, etc. with lyrical themes that center around dealing with lifelong depression and struggling with drugs and alcohol.  I've had a lot of people tell me that they think it's a great album to listen to late at night.  Also, a lot of folks have told me it's the ideal soundtrack for late night drives, so maybe if you are up late or taking a road trip it might be a good time to give it a spin.
Review Fix: What's next?
Grant: I'd really like to tour behind this record.  I'm not sure how that's going to happen yet, but I'm working on it.  Also, we shot a third video off the EP for the song "Edge of the World", which the director, Alex Nasonov, is now editing.  He did the previous videos for two other songs off the EP, "Melancholia" and "How Many Times You".  His vision, cinematography and editing are simply magical.  I can't wait to see the finished product and put it out there for people to see.  In addition, I'm going to ship the EP to college radio in the fall.  It was released a little late this spring for this past school year, so right now I'm shooting for the next school year.  I'm also going to start trying to play out locally as much as I can this summer and hopefully play some out of town shows on the weekend as well.  Basically play and promote the EP as much as possible for the rest of the year.  I'm always writing songs, or at least trying to write songs, so hopefully there will be some new material to look forward to as well.  I don't want to get ahead of myself, but it would be nice to do another record next year, although there's plenty more to do with this release.  Feel like I haven't even begun to see where it could lead.