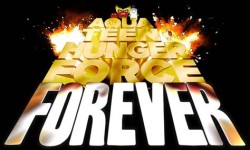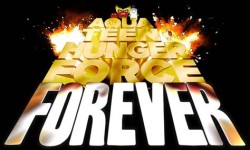 If you tune into Cartoon Network after dark you'll find a strange world of trippy series created by some of the most daring comedic minds—this world is called Adult Swim.
It's hard to even label its brand of humor because of how unique every show is, one it's most distinct is "Aqua Teen Hunger Force." The show has been around 15 years with 130 episodes and a movie under its belt and on June 21, when "Aqua Teen Hunger Force Forever" premieres, it'll be the series' last season premiere.
The seminal Adult Series created by Dave Willis and Matt Maiellaro follows a team of fast food products as they save the world, die, come back to life without explanation, and get into arguments with their neighbor. Crazy concept, however, ATHF would go on to set the tone for Adult Swim and hold a special place in the hearts of fans of the network.
Review Fix had the please to chat with Willis and Maiellaro about the final season, the two jokingly tell us about how they want fans to mourn the end of the series.
Click the Link Below to Listen in:
Review Fix Exclusive: Dave Willis and Matt Maiellaro Talk the Final Season of Aqua Teen Hunger Force