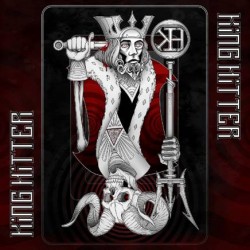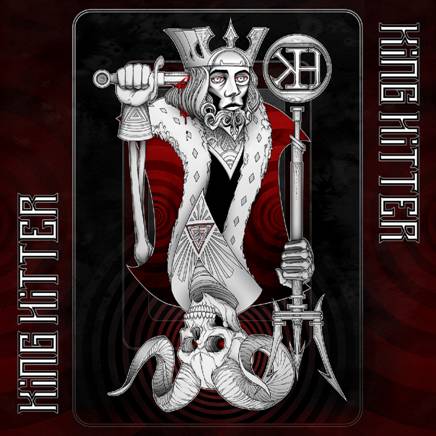 Review Fix chats with King Hitter frontman Karl Agell, who discusses the band's new debut EP, as well as their creative process and goals for 2015.
The band takes their name from the 1975 song "Black-Eyed Bruiser" by Australian pop icon Stevie Wright. Under the guidance of producer James Lugo (Fuel/Matt Sorrum/311), King Hitter was recorded during the mid months of 2014 at Hemispheres Recording.
Review Fix: How did the band come together?
Karl Agell: The short answer is we've all known each other for years, played in various bands together, and the chemistry and timing were right for it to happen. Jon, Scott and Mike got together first and instantly locked it and laid the ground work that day for one of the of songs that ended up on the record. We discussed bass players and being that Chuck and Jon had history and were already a great rhythm section it was a no ch brainer. Chuck showed up the next weekend with no equipment, picked up Jon's studio bass, plugged into the PA and blew us away. A couple of weeks later we got in the room with Karl and jammed on some COC and Sabbath stuff. Within a couple of hours we had moved on to writing original material. By the end of the day we knew we were a band.
Review Fix: What makes you guys different from other bands?
Agell: We are probably very similar to most bands in the sense that we want as many people to enjoy our music, whether live or recorded, as possible. On the other hand, as KingHitter, we bring our unique influences and sensibilities to the table. You have with us a combination of our years in the hardcore punk and metal scenes, combined with our various and sundry influences. We embrace bands like Slayer, Thin Lizzy and the Bad Brains, all at the same time. We pride ourselves on creating something that reflects all those elements and more.
Review Fix: How was Drone Again written? Is there a story behind it?
Agell:Drone Again is my lyrical response to what I believe is an illegal and ineffective "war on terror." Those that are waging it, conduct it in secret, shrouded from public view, unguided by any clear standards and are immune from oversight. Even American citizens have come under attack with no due process. Each strike that takes out innocent civilians just breeds more hatred and resentment, and in fact, creates more 'terrorists". That is my opinion. Drone Again speaks to the emotional response, as suffered by the victims. War solves nothing. It pits the poor and disenfranchised against each other. It just serves those who profit from the military industrial complex.
Review Fix: Is there another track/s with a great story behind it?
Agell:Suicide (is the Retirement Plan) speaks to those of us who work themselves to the bone with no future except for the endless cycle of back breaking and all consuming work with no end in sight. Most people will never "make it." No matter how hard they try. The American dream is an empty promise for most. Perhaps, the song hints, suicide may be the last radical act of the worker bee, robbing the corporate power structure of a lifetime of servitude. Or maybe it's just kind of a "fuck my job" rant and way of letting off some steam. You decide.
Review Fix: How would you guys describe your sound to someone who has never heard you?
Agell:Agell: We draw from old school metal/hard rock, hardcore punk, stoner swamp and even some newer styles. Maybe Motorhead meets Thin Lizzy meets COC?
Review Fix: How is the band's sound different live?
Agell: Actually, we feel like the two are very similar. We try to pull off what we recorded, live onstage. Perhaps, as with most bands, it's a little faster and more furious. One would hope that at least.
Review Fix: How do you want this EP to be remembered?
Agell: We want it to be remembered as an honest and powerful collection of five songs. It represents a place and time where five different dudes, that all write, came together to bring some killer aforementioned influences to the table. Hopefully, the words carry some weight with people, too.
Review Fix: What are your goals for 2015?
Agell:We hope to bring KingHitter live to as many places as possible worldwide. We hope to finish writing our first length album and be in the studio before years end. We hope to win over anybody that will give us a chance. Thank you for giving us the opportunity to reach more people. We truly appreciate it.