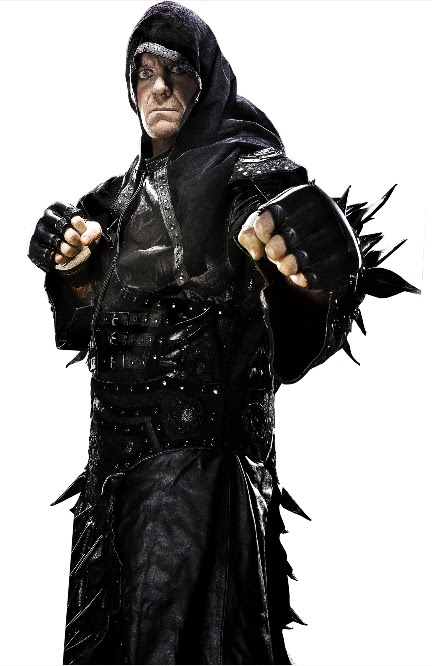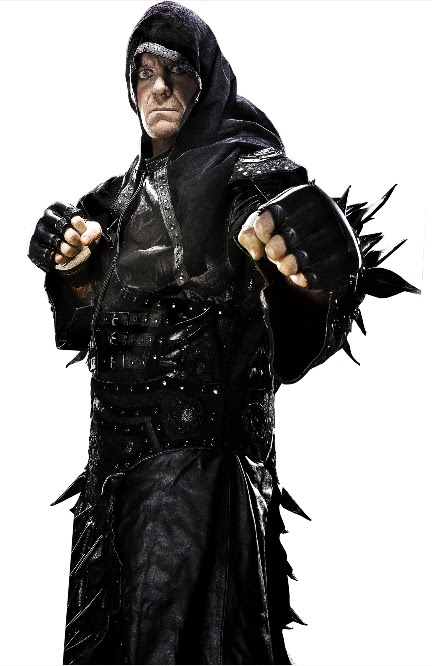 WWE® Superstar Undertaker® will attend the second annual Wizard World Comic Con Tulsa on Saturday, October 24, at the Cox Business Center. He will sign autographs and pose for photo opportunities from 1-5 p.m. in what will be his third scheduled Wizard World appearance ever.
For more than two decades, "The Deadman" has loomed over the WWE landscape like a menacing shadow, spelling out doom for those who dare cross him. Imbued with seemingly mystical abilities and preternatural in-ring ability, The Undertaker is a WWE great in a class by himself, and no list of legends would be complete without him.
First introduced at Survivor Series in 1990, it wasn't long before he began to battle with WWE Hall of Famer Hulk Hogan. This clash set the tone for Undertaker's dominant career. No one was too big and no one was safe from his gloved grip.
"We are honored to announce The Undertaker's third Wizard World appearance and first one in Tulsa," says John Macaluso , Wizard World CEO. "The Undertaker is one of the most recognizable entertainment figures in the world, and this will be a memorable experience for the entire WWE Universe."
The Undertaker joins such noted pop culture figures as Nathan Fillion ("Castle"), Ian Somerhalder ("The Vampire Diaries"), Vince Neil (lead singer, Mötley Crüe), Bruce Campbell ( The Evil Dead) and Sean Astin ( The Lord of the Rings) as headliners among the celebrities already committed to the event, October 23-25.
Wizard World Comic Con Tulsa is the 23rd of 26 events currently scheduled in the 2015 series produced by Wizard World, Inc. (OTCBB: WIZD). For more on the event, visit www.wizardworld.com/home-tulsa.html .
About Wizard World (OTCBB: WIZD)
Wizard World, Inc. (http://www.wizardworld.com) produces Comic Cons and pop culture conventions across North America that celebrate the best in pop-fi, pop culture, movies, television, cosplay, comics, graphic novels, toys, video gaming, sci-fi, gaming, original art, collectibles, contests and more. A first-class lineup of topical programming takes place at each event, with celebrity Q&A's, comics-themed sessions, costume contests, movie screenings, evening parties and more. Wizard World has also launched CONtv, a digital media channel in partnership with leading independent content distributor Cinedigmâ"¢ (NASDAQ: CIDM), and ComicConBoxâ"¢, a premium subscription-based monthly box service. Fans can interact with Wizard World on Facebook, Twitter, Pinterest, Instagram and other social media services.
The 2015 Wizard World Comic Con schedule is available at: www.wizardworld.com/wizcon.html .