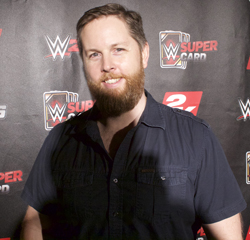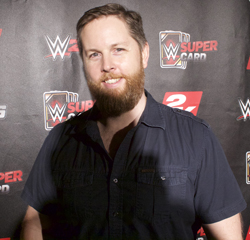 Review Fix chats with Visual Concepts' Mark Little, who discusses the development process for the upcoming "WWE 2K16."
Sporting easily the best visuals in a pro wrestling game to date, "WWE 2K16" is easily a step ahead of its predecessor, with awesome character models, more attention to detail and some of the best hair and cloth animations on the PlayStation 4, period. With a new submission system, new controls, brand new commentary, an updated creation suite and more characters than ever before, as well as a revamped online mode and several other gameplay additions, "WWE 2K16" Continues to add more beef to what already appears to be a hearty gameplay stew.
For of a closer look at "WWE 2K16," check out our hands-on with the game, here.
Click the Link Below to Listen in:
Review Fix Exclusive: Mark Little Talks 'WWE 2K16': Sneak Peek

WWE 2K16 is currently scheduled for release on PS4, PS3, Xbox One and Xbox 360 on October 27, 2015Â in North America and October 30, 2015Â internationally.