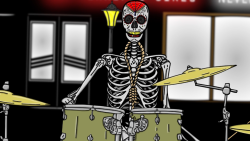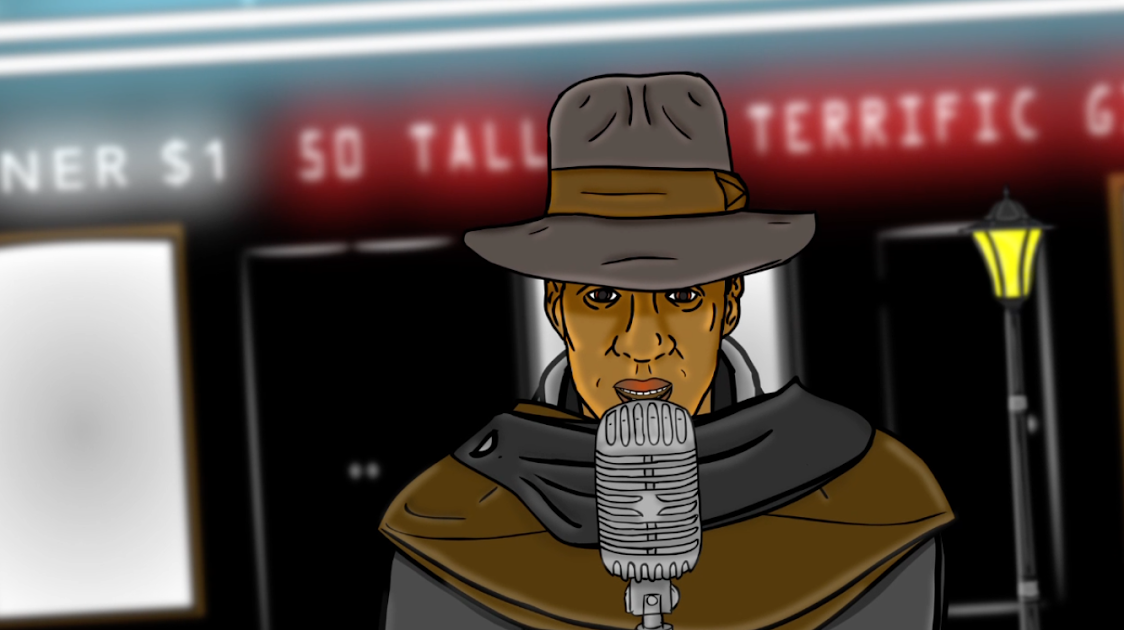 Review Fix chats with animator, writer and director Richard Cunningham, who discusses his newest production, "Dead Man Walking." Breaking down the creative process and goals for the series, Cunningham gives us an inside look into the inspiration for the series, as well as his love of noir.
Review Fix: From zombie and femme fatale, you've done a lot, but all of your pieces have that noir edge. Why? What makes noir so sexy to you?
Richard Cunningham: The Sweet Smell of Success was like a muse to me after I saw it. I was instantly attracted to the vernacular of noir. At its best it's seductive, cynical and gritty all at once. There's a lot of room to be creative as a writer in the space.
Review Fix: What was the inspiration for this production?
Cunningham: A story by my friend, Clancy Smith. Grim and supernatural it followed a Jewish character's investigation into a recent hate crime. His protagonist, Elijah, was put in a place and time (1936) that hated him solely because of his religion. It really wanted to explore that perspective myself.
Stylistically I had some ambitions of infusing the punchy language of noir, the jazziness of '50s beat poets and the literary artfulness of hip-hop into one experiment. So I adapted Clancy's writing, and Elijah became a target not just for his religion, but because of his skin color too. Elijah's new home was moved to poverty-ridden Harlem gripped in the violent race riots of the mid '30s. The more I researched the more inspiration there was to draw from.
Review Fix: What's your favorite element of this production?
Cunningham: It's always great to collaborate with the actors! I am incredibly lucky to have talented friends. Americk Lewis brings Elijah to life. It took us a dozen recording sessions over the span of a year to complete all seven audio chapters.
Lip Sync and Vector! I've been cutting my teeth on Toon Boom's Animate Pro with this project, which have given me more freedom as an animator.
Review Fix: What have you learned from your previous work and how it affects this piece?
Cunningham: I look at each animation as a stepping-stone in the process of development. So whether a work is recognized or not, I have gained something from the time I put in. Also: do what interests you.
Review Fix: What are your goals for this production?
Cunningham: I'm going to be releasing Dead Man Walking in installments on my website, with animated chapters and character segments essentially forming a series. (Think: Gorillaz) While the first animated chapter has the vibe of a live performance, for the next 6 chapters, the animation will represent more of the narrative.
Ultimate goal: Adult Swim to be broadcasting Dead Man Walking next season.
Review Fix: Bottom line, why should someone watch this?
Cunningham: I think it's the audio, visual, and story elements that supply Dead Man Walking its unique breath. If you're someone – like I am- who's kinda over the countless Hollywood remakes and reboots, it's refreshing to watch something original.
Review Fix: What's next?
Cunningham: More animated projects!
Dead Man Walking ties loosely into characters from A Clean Break, my previous animation, so I could play in the noir sandbox for a while yet.
I'm also currently putting together an animated series called, Storm Trooper Yoga, exactly as it sounds, just for the fun of it, really.
And in pre-production, I have an animated short following the love story of two 17yr Cicadas!
To watch my stuff and check for updates, go to my website: www.IdeaHatchMedia.com
You can also listen to Dead Man Walking actor Americk Lewis' latest album (my favorite is "Swanky With the Heels) here: http://music.easymac.tv/album/the-future-is-now