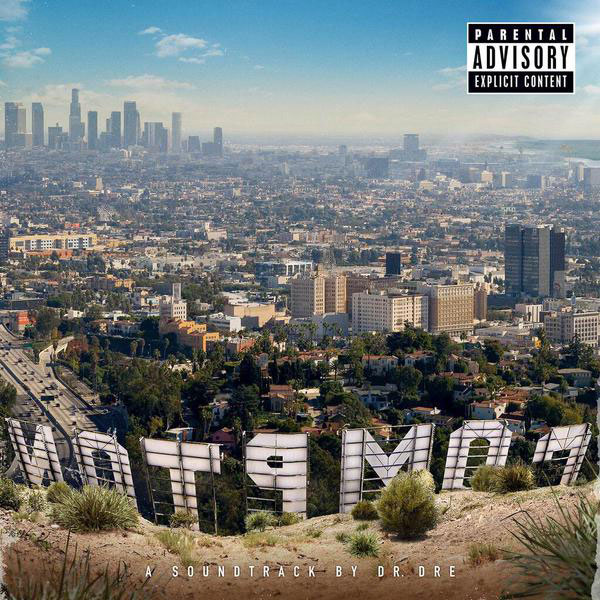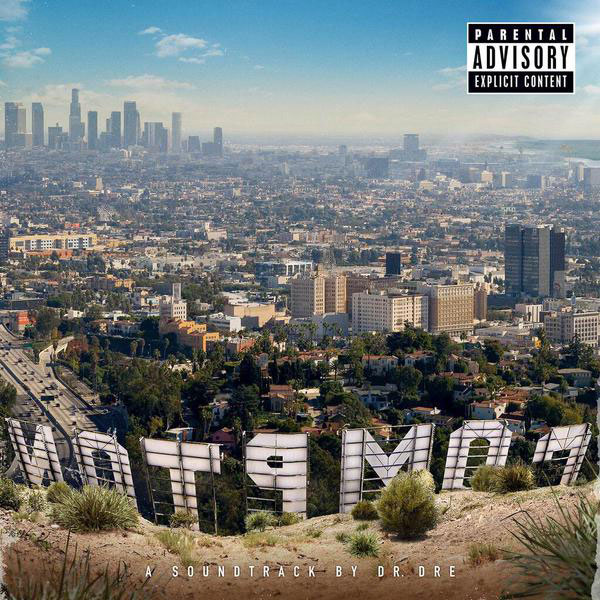 It's been 16 years, but Dr. Dre is back with a plethora of unique sounds along with old and new faces.
"Compton A soundtrack by Dr. Dre" brings a whole new sound from the legend of the West Coast. You could say that he took a page from Kendrick Lamar's "To Pimp A Butterfly," which features different instruments such as jazzy horns and drum snares. This album not only is a renaissance of Dre's past, but it also tackles today's current issues, one of which is police brutality towards African Americans.
The album opens up with an interesting intro of a narration from an old TV documentary that describes how Compton went from a black middle-class to nothing but crime. What makes this album stand out is the different type of sounds Dr. Dre incorporates in each of his tracks. If fans are expecting anything similar to "The Chronic 2000," they won't hear it with "Compton." The good news is that they would hear extremely creative music the only way the Doc knows how to create. Each track features different artists such as Snoop Dogg, Eminem, Kendrick, Lamar, Ice Cube, Xzibit to name a few. You can say that this Album is a compilation of WestCoast tracks mixed in with some old school and new school flavor.
Tracks that stand out on Compton are "Genocide" which features Kendrick Lamar, Marsha Ambrosius and Candice Pillay tackles the police shooting topic especially involving the Eric Garner case. "Deep Water" is a powerful track which features Kendrick Lamar and Justus although that with a hook that says "you shouldn't have jumped in if you can't swim" and where's a lifeguard when you need one. This track discusses more of the gun violence that takes place in Compton. Lamar's drowning voice really puts you at unease as the track fades out. "Satisfiction" which features Snoop Dogg, Marsha Ambrosius, and King Mez has the only familiar sound we are used to hearing from Dr. Dre. The drum snares and funky bass in the back round will make you bob your head and put your mind at ease.
"Medicine Man" is a track with the best hook on the whole album which features Dre's old partner in crime, Eminem who spits lyrics with the vengeance and pure energy. This track also features Candice Pillay and Anderson Paak. The beat is solid and transitions to a different sound when it gets to Eminem's verse. Finally, the album ends with a great Dre track called "Talking to my Diary" where Dre reminisces to the old days, and how he handles the trials and tribulations of everyday life which results to the successful man he has become today.
What makes this album stand out is that it is reminiscent to a compilation album that features a variety of artists on all 16 tracks and they each have a story to tell. The mix of old school and new school is a genius creation from Dre, and taking sound ideas from newer artists is simply genius because it can relate not only past generations who admire hip hop but also the current listeners who are into rap music. Although Dr. Dre scrapped his Detox project which was a highly anticipated release, it took plenty of courage to go back to the drawing board and create unique music and do it in a way that was unpredictable.
Overall "Compton" was simply a great album. There are no if ands or buts about it. If you are a fan of Hip Hop music you will respect Dr. Dre for putting together a masterpiece. The sound might be different and the old dog might have lost a bit of his bite, but the sound is different, the vibe is funky and the music is fresh.