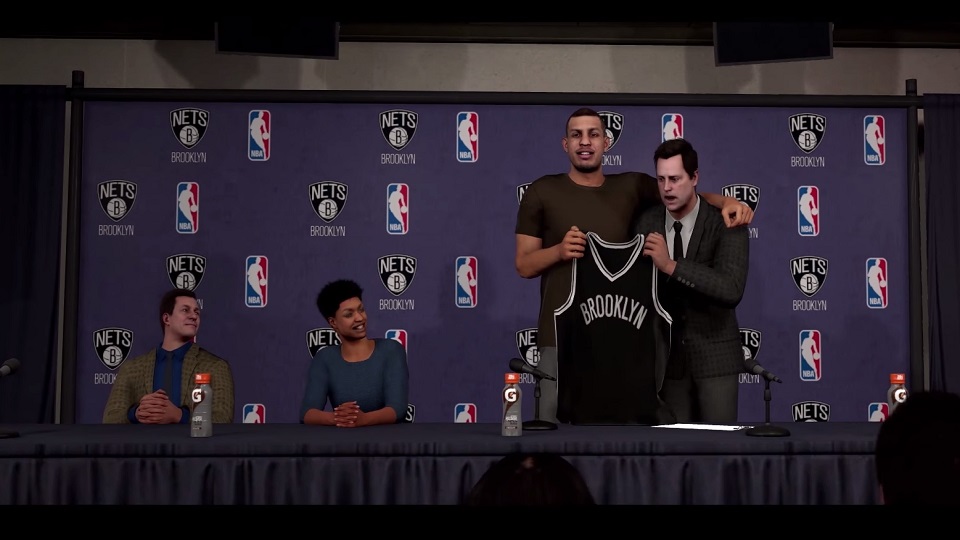 The NBA 2K series is back and bigger and slightly better than ever, but don't expect a massive overhaul in terms of gameplay.
The old credo, "If it ain't broke, don't fix it," has never been more true when it comes to the "NBA 2K" series. Although the visuals are improved, with thousands of new noticeable animations and smoother-looking character models, awesome hair and cloth textures, as well as more individual tattoos and mouth guards, the core gameplay in "NBA 2K16" is still relatively the same. Luckily for 2K Sports, even in its semi-improved state, "NBA 2K16" still a fantastic game and one that is better than any of its competitors.
However, it takes a little bit more time to grow on you than its predecessors for the simple fact that it feels like a game you've played before, because well, you kind of have. The core gameplay hasn't changed much at all and it's both a positive and a detriment. On one hand, it would have been nice to see new gameplay elements added, but truth be told, "NBA 2K15" was one of the best games of 2014, so why change much? Because of this, those who haven't played the game on a PlayStation 4 or Xbox One won't mind and will fall in love with the series, while series aficionados will feel a bit jipped, at first.
Continue Reading This Article From Review Fix Editor-In-Chief Patrick Hickey Jr. at Examiner.com