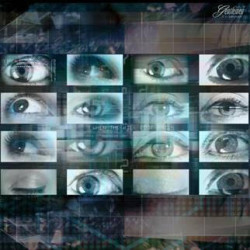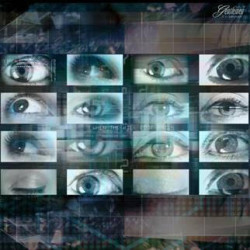 Review Fix chats with Hats Off Gentlemen It's Adequate's Malcolm Galloway, who discusses the band's new album "When the Kill Code Fails," his unique creative process and more.
Review Fix: How do you think your unique backgrounds affects your music?
Malcolm Galloway: I used to spend most of my working life looking down a microscope, but due to a genetic collagen disorder, this has become progressively more difficult for me. A few years ago I had to cut down to three days a week in that role, but more positively that lifestyle change gave me more time to pursue my musical passions. Both my experiences as a neuropathologist and my experience with a chronic invisible disability have affected my creativity – experience with challenging subjects and difficult situations. My first album, Invisible, was about invisible disabilities, which I suppose isn't a typical topic for a rock album. A fair bit of my creative work is playfully bleak, although I'm told it sounds more defiant than miserable.
Review Fix: How was the album written? What inspired it?
Galloway:Â The album follows the story of an artificial intelligence construct that gradually becomes aware of itself, and deals with the issue of what consciousness means. I've always been interested in both science and science fiction, particularly authors such as Philip K Dick who question what 'real' means. My background in neuroscience also feeds into this. Does consciousness require a biological brain, or would a model of a brain, if sufficiently complex, produce something similar?
I hope that the music and songs stand on their own as well, so that if someone has no interest in philosophy of mind issues they will still enjoy the album, but hopefully there's also something extra of interest for those who want to engage with the lyrics.
In terms of practically how it was written, I generally write in Sonar on a laptop. Often there is a small piece of lyric that pops into my head and seems natural to go with a melodic pattern that starts the song-writing process. Then the song evolves from there. Sometimes it's the other way round, and it starts with a chord sequence or a riff, and the rest of the song follows from there.
Review Fix:Â What's on your musical bucket list?
Galloway:Â I'd like us to keep building up our support, play more gigs, keep on recording. I'm pretty happy with what we are producing at the moment, and keen to keep up the momentum.
Review Fix:Â What inspires your style as a group?
Galloway:Â There's a lot of prog rock influence in there – Pink Floyd and Marillion particularly. Also, there's classic rock – Led Zeppelin, Hendrix, Queen, and metal. My voice and a lot of the guitar playing is quite bluesy. I'm also very influenced by the classical minimalist composer Steve Reich.
Review Fix:Â What are your goals musically for the next year?
Galloway: Next year I'm hoping we'll complete the comedy-horror feature film I'm co-directing with Raed Abbas. That features a lot of our music, and also includes me having a go at acting, as the slightly odd and not enormously practical singer/guitarist of an obscure prog rock band. This obviously was an enormous stretch… As well as the rock music in the film, there will also be more traditionally 'film-music' type bits that I'm writing.

I'm very keen to get on with writing and recording the next album, which will be our 3rd as a band. I should also be releasing a third album of my classical minimalist music, which I release under my own name.
Review Fix:Â Bottom line, why should someone check out your tunes?
Galloway:Â Well, I'd be very grateful, but that's probably not an entirely convincing reason. Our style is quite varied, but if you like the idea of classic prog rock with an angrier edge, you might like our stuff. And if you like electronica, you might like the instrumental tracks between the songs.
Review Fix: What's next?
Galloway: In the immediate future we've got our album launch event on December 3.
Then we're putting on a Save The Children fundraiser at the Fiddler's Elbow on January 7.
Then in February we're playing at the Dublin Castle in Camden.
The physical CDs of the new album should be arriving from the pressing plant in the next few days.
We're hoping to tour a bit further afield in 2017.