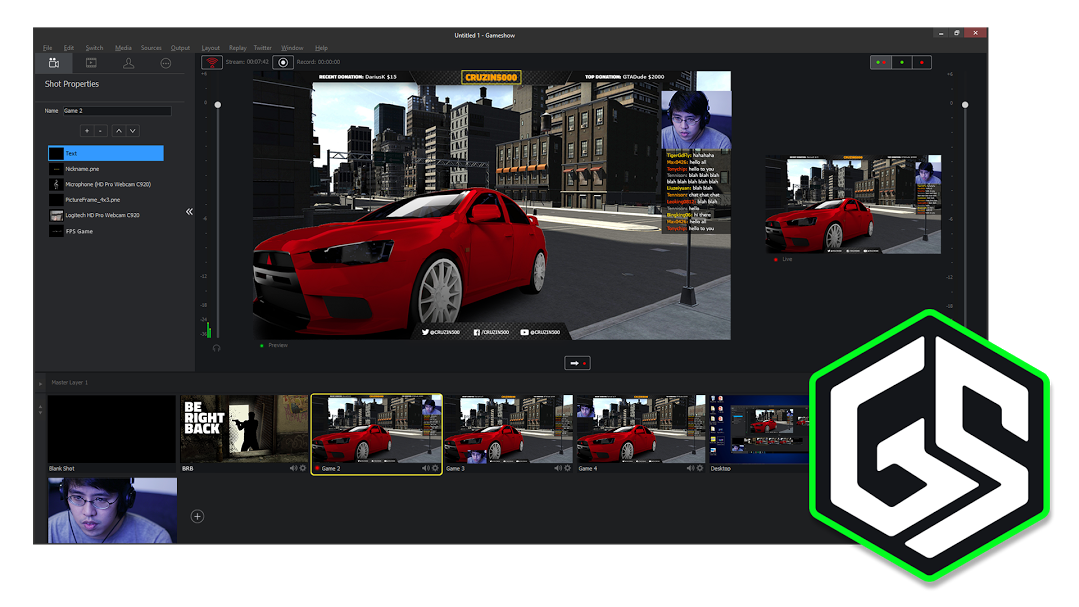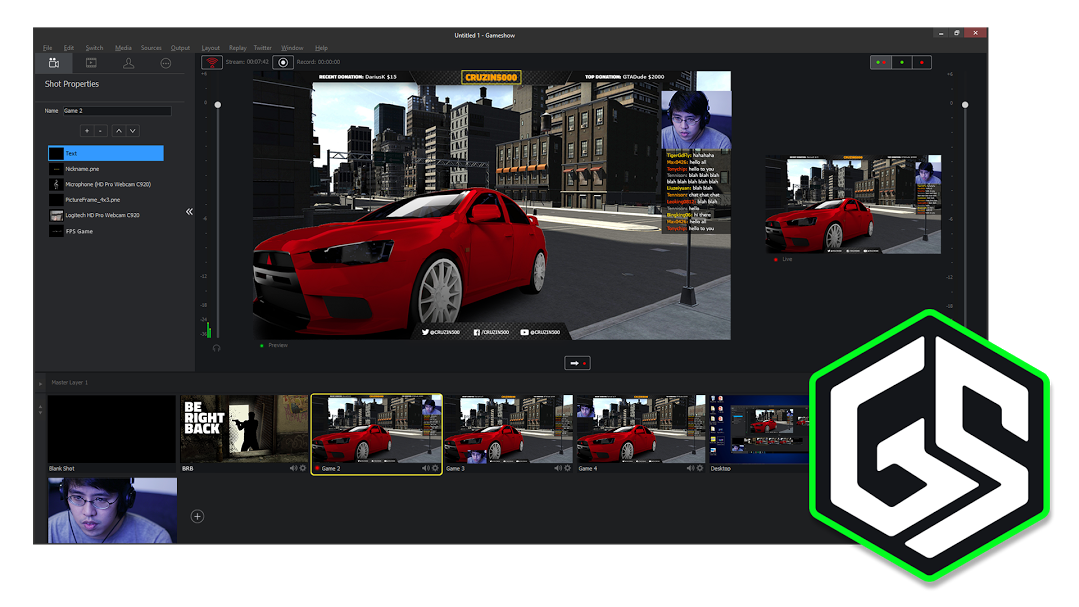 Review Fix chats with Manager of Desktop Marketing at Telestream Lynn Elliott about the recently launched subscription-based gamecasting software: Gameshow — available for both PC and Mac. The program just had its first major update adding a bunch of new features for free.
Review Fix: How has Gameshow been doing since its launch just over a month ago? Any numbers you can give us?
Lynn Elliott:
Really well, we've had more than 50,000 people visit our
Gameshow.net
website since our launch, and the number of trial downloads has exceeded our expectations and continues to grow. We're still working on getting the word out, but we have really high hopes for Gameshow.

RF: PCs and consoles have free gamecasting software. Why subscribe to Gameshow?
LE: Gameshow lets you add much more to your broadcast than just your game. You can add in graphics, templates, branding, and widgets to show subscribers, donations and chat. You can also use green screen to 'put yourself in the game', and other advanced tools like instant Replay. You can also record your broadcast for future viewing, and save multiple templates for all the different games you play.
RF: Can subscribers expect a steady flow of updates like Version 1.1?
LE: Yes absolutely. Gameshow is on a rapid release cycle and you can expect to see new features and enhancements based on feedback from our very active user community every couple of months. Version 1.2 is being released this week.
RF: Name your favorite feature in 1.1 and your favorite feature overall.
LE: Favorite feature overall is dynamic editing. It's so easy and intuitive to set up and edit a broadcast, and even edit in preview before you send it live.
LE: In version 1.1 we've added a lot of enhancements to the widgets. Widgets let you pull in and display Twitch data, such as donors, subscribers and even social media links directly in your broadcast. In 1.1 we've added new ways to configure and display this data, so it gives you more control over how everything looks in your broadcast. Another very cool addition to 1.1 are new transitions.
RF: Which platforms is the software compatible with?
LE: Gameshow can be used on Mac or Windows.
RF: What feature or improvement to an existing feature would you like to see in a future update?
LE: We are working hard to develop the ability for users to create and share their Gameshow templates. We will have a page on our website that will let users upload templates that they've created — complete with customized graphics and built-in shots (or scenes) — as well as browse and download templates created by other users.  This feature will be available this month in beta form in v1.3.
RF: Does the 60-day free trial allow access to all the program's features?
LE: Yes, the free downloadable trial version is the full version.
RF: Is there any other information you would like to share about your software?
LE: We have been thrilled with the reaction to Gameshow from game streaming community. Thousands of people have told us how happy they are to have another choice for game streaming; not to mention the praise we've received for the powerful features and optimized high-quality streams produced with Gameshow. Our biggest challenge for Gameshow currently is getting the word out that it not only exists, but about how different it is to the other streaming software available today!