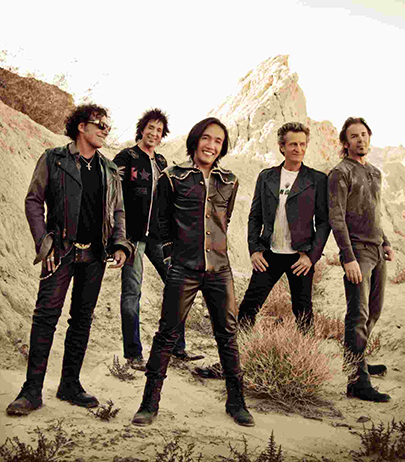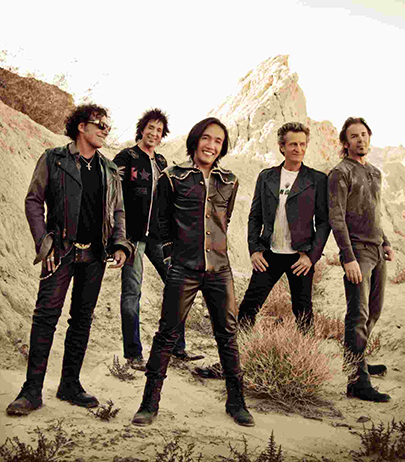 Every human being has felt insecure, hurt, or beat down at some point in their life. That's a fact. But there is a cure for all those bad feelings. Music is the one thing that has the power to lift our spirits and inspire us. In fact, musicians put their thoughts into songs in hopes of empowering themselves and others, who may relate to their lyrics and interpret them in their own way.
10: "Fight Song" Rachel Platten:
Admit it: You have played this song on full volume in your car, singing along with your fist in the air like John Bender in 
The Breakfast Club
. You didn't care if anyone was looking; you were just jamming to it.

Best Lyrics:
"I might only have one match/ but I can make an explosion."
9: "Follow Your Arrow" Kacey Musgraves:
This fun country song doesn't hold back in its sarcasm and bluntness. Everyone at some point feels like no matter what they do they seem to lose. Well, Kacey Musgraves has the answer, people. Don't get pissed. Just follow your own freaking arrow. Do what you want to do. Be you. Don't do things to please others. Please yourself. Basically, the secret to a happy life: Don't give a s*** about what anyone else thinks.
Best Lyrics:
"You're damned if you do, damned if you don't/ so you might as well just do whatever you want."
8: "I
Lived" One Republic:
This song tells you that pain is okay. It means that you lived. With every bone, you lived. Without the pain, you wouldn't know or appreciate the joy. We only have one life to live, so 
Carpe Diem
, seize the moment, live.

Best Lyrics:
"Hope that you fall in love, and it hurts so bad/ The only way you can know is to give it all you have."
7: "Invisible" Hunter Hayes:
Do you ever feel like you don't fit in or aren't fully accepted? This is the song that will empower you. So what if it's about high school bullies? Bullies follow you even out of high school, whether it's a friend, family member, or yourself. None of those people should make you feel invisible or alone.

Best Lyrics: "Trust the one /who's been where you are wishing all it was /was sticks and stones."
6: "Perfect" P!nk:
P!nk is the queen of empowering songs. But perfect is the perfect song for those who just don't like themselves. There are critics everywhere. People mess up. People have flaws. Nobody is perfect. But also everyone IS perfect. Imperfections are part of a person; without them you wouldn't be….well…..you. You don't have to change for anyone.
Best Lyrics:
"Exchange ourselves/ and we do it all the time/ why do we do that?"
5:"Won't Back Down" Tom Petty:
Just because I wasn't born in the 80s, doesn't mean I can't appreciate the decade's empowering songs.  Number one rule: Never back down. Stand for what you believe in, no matter who pushes you down. Don't let anyone convince you of something that you know is not true. Let them poke and prod. Stand your ground. Side note: We all know of one person who must love this song, since Sam Smith's hit, "Stay With Me," actually features the same backing tunes, just slowed down a tad.

Best Lyrics:
"You can stand me up at the gates of hell/ But I won't back down."
4: "Breakaway" Kelly Clarkson:
We are always so caught up in what people think of us, that we feel confined and forced to hide ourselves. But if we just decided not to care what other people think, we would be free. We could break away.

Best Lyrics:
"I'll spread my wings and I'll learn how to fly/ I'll do what it takes till I touch the sky."
3: "We Are The Champions" Queen:
If you don't know this famous 70s song, you must have been living under a rock. This song is what I like to call a hairbrush song. You know, when you dance around your room singing into a hairbrush in front of the mirror? This is a great song to sing for all the haters out there. Because like T-Swift likes to say, "haters ganna hate, hate, hate."

Best Lyrics:
"I've had my share of sand kicked in my face/ but I've come through."
2: "Mean" Taylor Swift:
Taylor Swift knows what constant scrutiny is all about. She gets a lot of hate from millions of people. But you know what? They are just MEAN. If you have listened to this song and have not been able to relate, you're a robot. Because everyone has that person or those people who just put them down. But you got to stand up for yourselves, and that's what Taylor Swift did with this song. Like her, we all need to learn to say: "Dear haters, you suck, I'm awesome."

Best Lyrics:
"All you are is mean/ and a liar/ and pathetic/ and alone in life/ and mean."
1: "Don't Stop Believin'" Journey:
This has to be number one on everybody's list. This is a classic. There is clearly a reason that Glee has covered this song, at least, three different times throughout the show. It's oozing with empowerment. It's like god himself sent down this song to make people feel better. The message is obvious: No matter what, never stop believing in yourself.

Best Lyrics: "Streetlights/ people/ living just to find emotion/ hiding somewhere in the night."