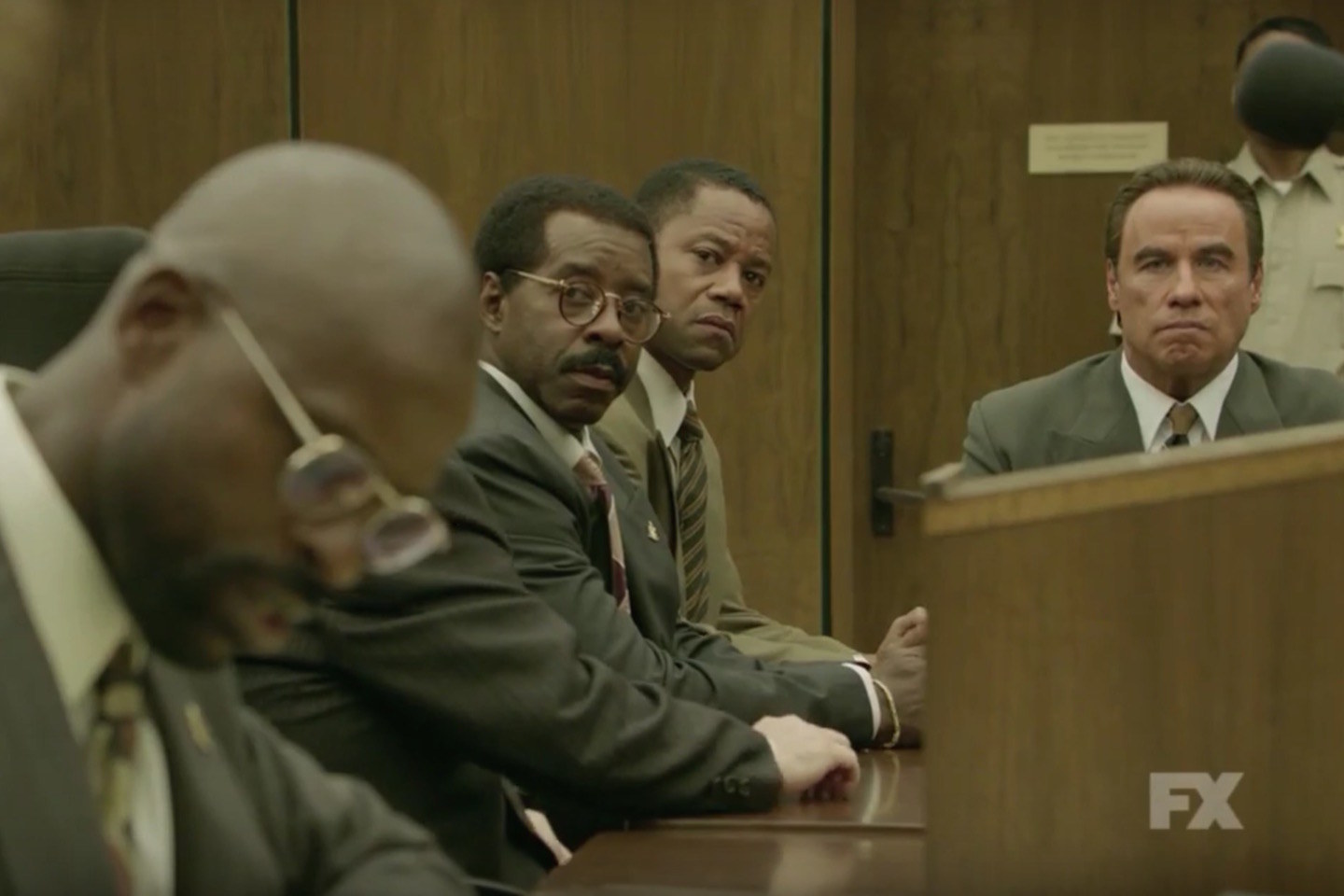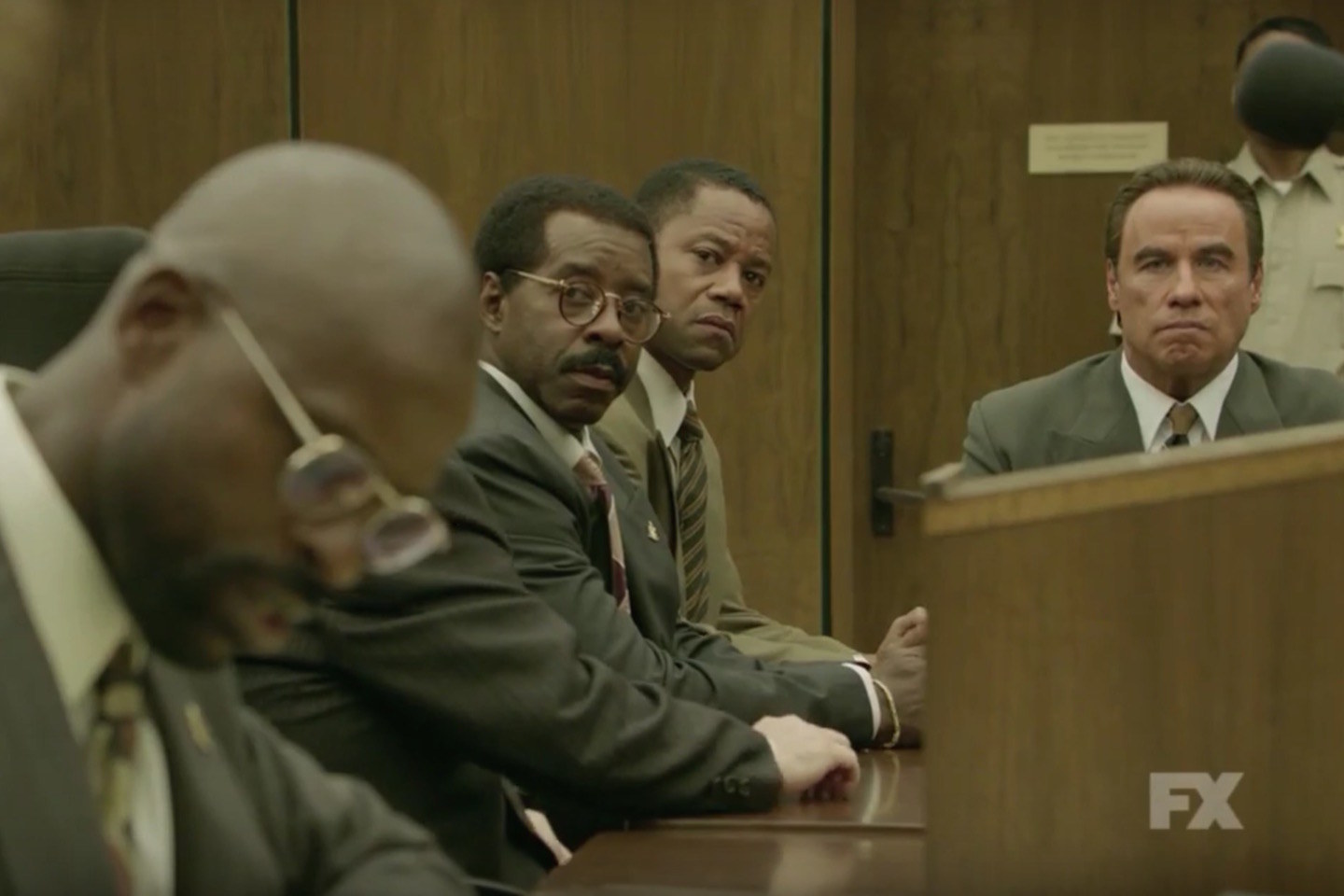 This episode of "The People VS O.J. Simpson was slow paced but interesting at the same time.
"Fact Check" did not feature a lot of O.J. Simpson throughout this episode, but that is not necessarily a bad thing. We did get to see plenty of Robert Shapiro along with new characters including F. Lee Bailey played by the hilarious Nathan Lane ("Mouse Hunt"). Throughout this episode, we get to see Shapiro come up with ideas on how to prove O.J. is innocent while trying to add Cochran to the mix.
Even though this episode did not feature any drama like the previous two, we did get to see strategies and game plans that will be presented in O.J's upcoming trial. Meanwhile, Marcia Clark is losing a bit of faith in the case after hearing that the majority of the black community thinks that O.J. is innocent. After a recording of the 911 call is leaked to the media, Clark feels good again about the case. However, Shapiro gets redemption after a huge break comes his way when it is revealed that the officer who discovered the glove at Nicole's house is a racist and has a bad history as a detective.
Shapiro decides to break this story and have it published in a magazine. As the old saying goes, the ball is now in his court. This episode, to say the least, was like a chess match between Shapiro and Clark. What is interesting is that this case revolves around the same facts that the media and news present us with today. Back in the 90s, it was the L.A.P.D. that caught plenty of flack regarding racial crime towards African Americans. Today it is all cops in general throughout the United States.
The characters in this episode did show charisma and made you pick a side on being for or against O.J. What was intriguing is that we got to see Shapiro bring out the big guns in terms of strategy while adding an all-star attorney to his team. In the final moments of this episode we got to see O.J. Simpson break down in tears to Johnnie Cochran while pleading his innocence. A few questions arise from this scene. Is O.J. actually believable? And does Cochran actually think O.J. is innocent or is he representing Mr. Simpson based on the fact that the L.A.P.D. has a history of racism towards African Americans?
Overall this episode was fantastic. It was not as exciting but it was strategic, and we got to see the opening architecture of how a case was in the making back in the 90s. It will be interesting to see what Marcia Clark will do to counter Robert Shapiro's big move by adding Johnnie Cochran to his team.