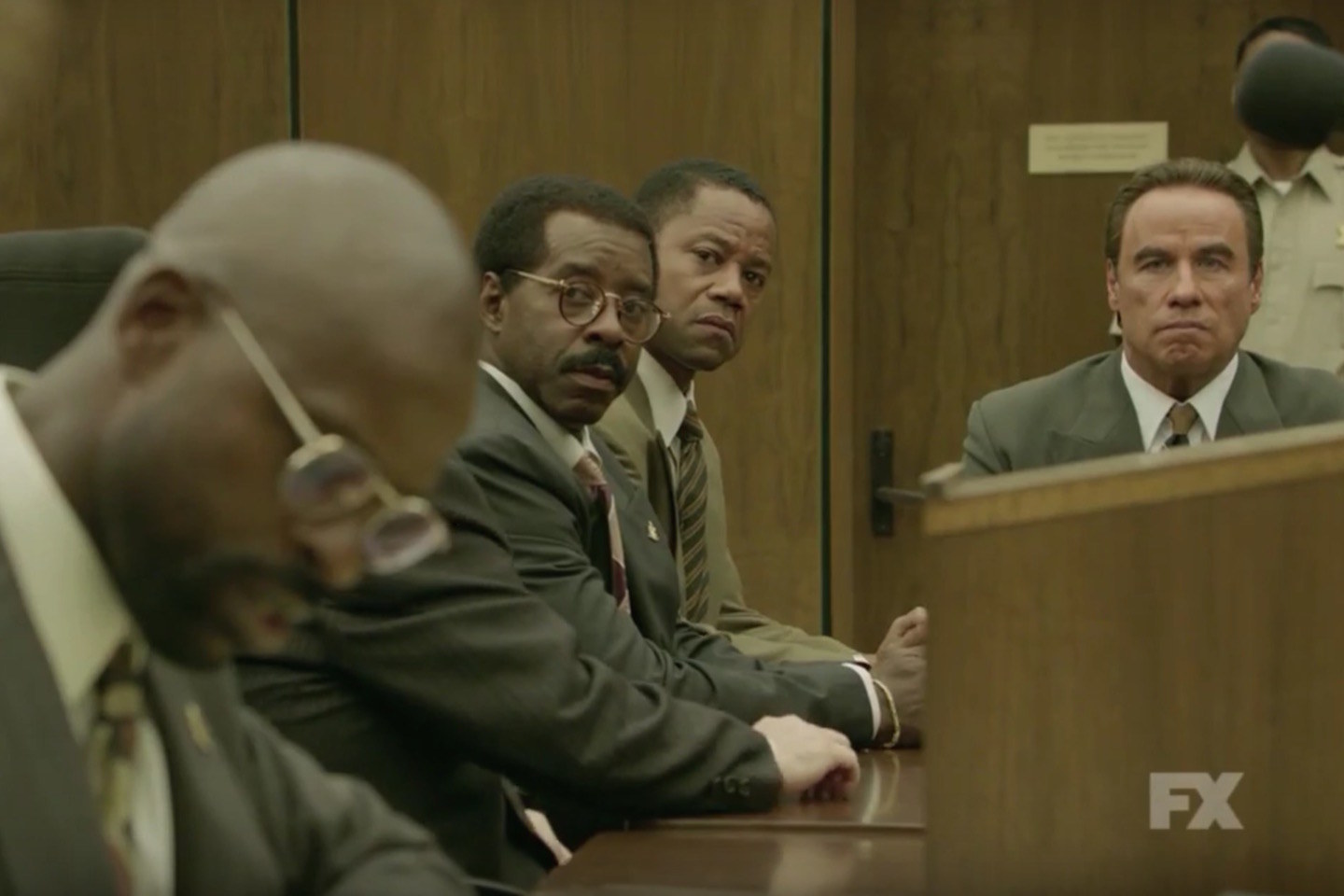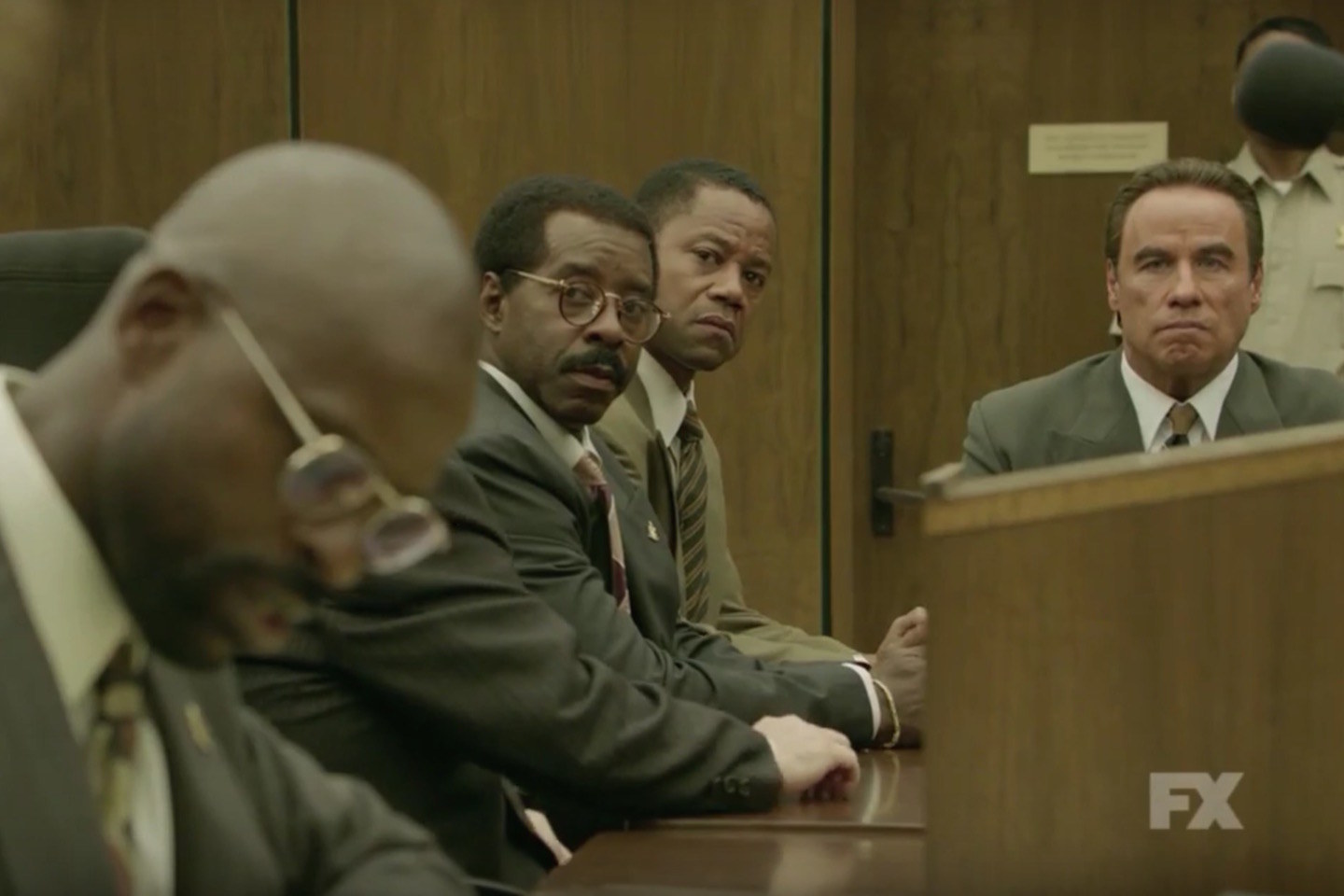 The People VS. OJ Simpson An American Crime Story has everything you could expect for an anticipated drama.

From the scary and gruesome series known as "American Horror Story" creator Ryan Murphy brings us one of the most famous crime stories America has ever seen. "From the Ashes of Tragedy" not only keeps the audience on their toes, it reenacts the story of O.J. Simpson and the murder of his ex-wife, Nicole Brown Simpson and Ronald Goldman who was found dead alongside her.
What is great about this episode is that each of the characters is brought to life and are very believable. Cuba Gooding Jr. ("Jerry McGuire") portrays O.J. Simpson in a dramatic way. His outbursts and facial expressions make you feel for him, but at the same time, hate him with a passion. David Schwimmer ("Friends") as Robert Kardashian has the look and the soft spoken mannerisms to bring the character to life.
Courtney B. Vance ("The Hunt for Red October") steals the show as Johnnie Cochran. His ambiance and vivid personality show just what a great character he is. John Travolta ("Grease") as Robert Shapiro does a great job of being the cool calm and collective attorney. Sarah Paulson ("American Horror Story") as Marcia Clark is brilliant because her character is driven and motivated to bring down Simpson. The audience will either really love her or hate her.
From start to finish, this episode will keep the audience focused. The chilling music as the LAPD investigates the crime scene, which shows all evidence pointing to O.J. Simpson, will make you feel that you are a part of the action. The way the episode is shot with close-ups on the characters, show their talents and how focused they are in portraying them. From one scene to the next, the audience will feel intrigued as they witness how this case slowly builds. The reaction that O.J.'s character displays will also keep you guessing because he is like a ticking time bomb who believes he is innocent.
There are several moments where we see interesting characters that will absolutely relate to this generation such as a young Kris Jenner, played by Selma Blair ("Legally Blonde") and young Kim and Khloe Kardashian running in the church during the funeral of Nicole Brown Simpson. At first glance, you definitely know that Selma Blair is Kris Jenner. She does a fantastic job of portraying one of Americas famous and hated mothers on television.
As the case builds towards O.J. Simpson, things take a turn for the worse after O.J. discovers that he will have to face jail time. He suddenly has a breakdown and threatens to kill himself with a gun to his head. As the episode comes to a close we see the infamous White Bronco speeding on the L.A. Freeway which caused one of the most famous car chase scenes in history.
When people remember 1994 one thing will definitely come to mind, The O.J. Simpson trial. This series will definitely keep audiences interested as they get to re-witness an American Crime Drama that will never be forgotten.