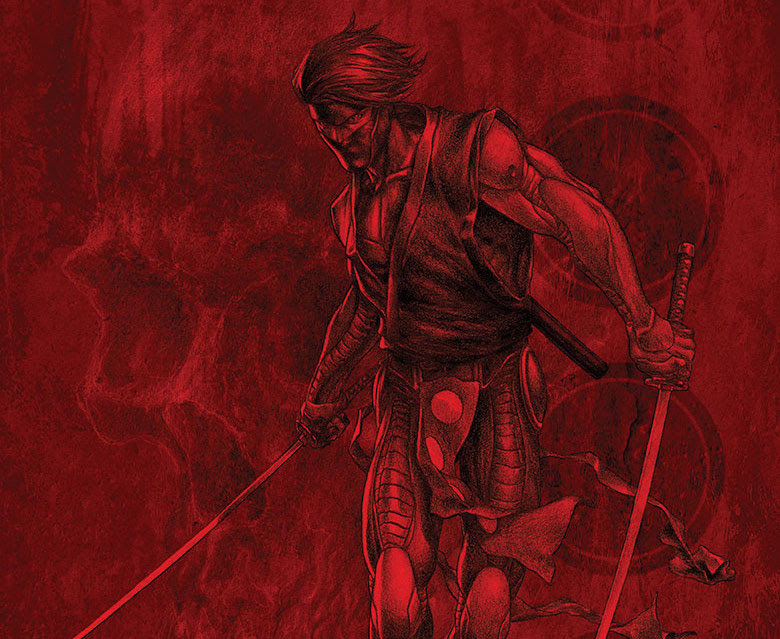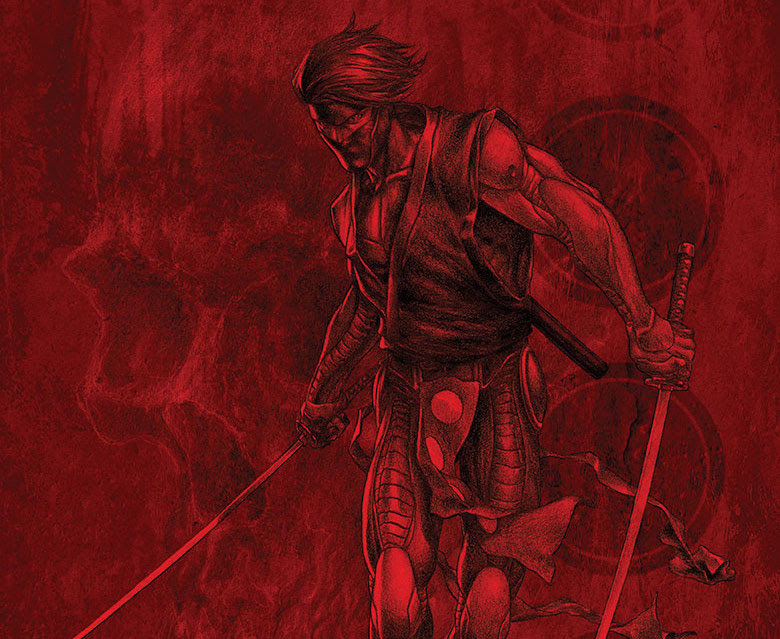 His home. His fortune. His identity. Ninjak is about to lose everything that once defined him…as Roku, a ruthless assassin with a mysterious connection to his own classified training, re-emerges to engineer a mind-shattering gauntlet of revenge. "THE SIEGE OF KING'S CASTLE" is coming!

Valiant is proud to announce "THE SIEGE OF KING'S CASTLE" – a ruthless new story arc and all-new jumping-on point beginning this April in NINJAK #14! Jump on board the acclaimed adventures of MI-6's most elite super-spy here as New York Times best-selling writer Matt Kindt (4001 A.D., Mind MGMT) and blockbuster artist Diego Bernard (X-O MANOWAR) open a brand new chapter for Colin King…by destroying the life he once knew one brick at a time. Stripped of the wealth, technology, and resources that enabled his career as an international intelligence operative, Ninjak will be forced to rely on his fists and cunning alone…even as Roku's mission of revenge and retribution unearths stunning new revelations about his origin and true purpose…
"Colin is really going to lose everything. Which is part of the fun of this arc. We're stripping Ninjak down to the basics – to see what makes him tick now. We saw his origins and how he got to where he is now. 'THE SIEGE OF KING'S CASTLE' is a kind of reversal of that," writer Matt Kindt told Newsarama. "Stripping all of his modern trappings away to see how he's changed since he became Ninjak. The nature of his work in espionage and hero work has the potential to really skew a personality – and I think Colin has really lost himself. He's lost who he was and who he aspired to be. This is the arc where he'll (hopefully) realize this. Plus fighting. Lots of ninja fighting."
Colin King, the elite MI-6 intelligence operative codenamed Ninjak, has confronted his past. He's survived the gauntlet of the Shadow Seven. He's walked into the Deadside and returned a changed man. Now his greatest trial yet will come to pass as the ruthless assassin called Roku returns to lay siege to Ninjak's present and future by destroying his life from the inside out – and only the death of Colin King will stop her.
"Not only is 'THE SIEGE OF KING'S CASTLE' going to be a decisive turning point in Ninjak's history, it's also probably one of the single most gut-wrenching Valiant stories that we've told to date," said Editor Tom Brennan. "This is Ninjak's 'Skyfall' or 'Born Again' moment –stripped-down, high-stakes storytelling that is going to shatter notions of who and what we thought Ninjak truly was…and leave plenty of wreckage along the way. Roku is about to put Colin King through the meat grinder and when we see him on the other side, Ninjak's status in the Valiant Universe is going to change forever."
This April, the most dangerous trial yet of Colin King's deadly career starts in "THE SIEGE OF KING'S CASTLE" – an all-new jumping-on point beginning in NINJAK #14! Featuring covers by Jelena Kevic Djurdjevic (Thor), Mike Choi (X-Force), Jeffrey Veregge (Red Wolf), Clayton Henry (HARBINGER WARS), Andres Guinaldo (Justice League Dark), and Matt Kindt (Mind MGMT), espionage, intrigue, and action collide this April when Matt Kindt and Diego Bernard lead off a four-issue blockbuster that will leave no one unscathed – only in NINJAK #14!
NINJAK #14 (NEW ARC! "THE SIEGE OF KING'S CASTLE" – PART 1)
Written by MATT KINDT
Art by DIEGO BERNARD
Cover A by JELENA KEVIC DJURDJEVIC
Cover B by MIKE CHOI
Cover C by JEFFREY VEREGGE
Valiant x CGC Variant Cover by CLAYTON HENRY
Variant Cover by ANDRES GUINALDO
Variant Cover by MATT KINDT
$3.99 | 32 pgs. | T+ | ON SALE IN APRIL!