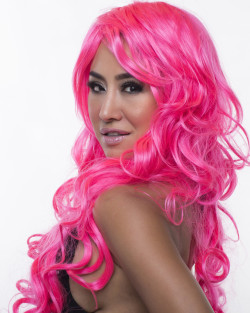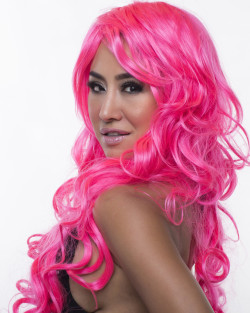 Review Fix chats with pop singer Plah Blah Blah, who discusses her new single, "Wild One." Also breaking down her musical inspirations and goals, Review Fix gets an inside look at the chic songstress.
About Plah Blah Blah:

Born and raised in Thailand, actress and singer Plah is the quintessential high society party girl. With a new single, album, and movies on the horizon, the Thai temptress is ready to dominate the industry with her playful, yet pleasurable personality.
Review Fix: How did you get introduced to music?
Plah Blah Blah: I started singing when I was very young. My father was in the military and would throw parties in our home where he would play the guitar and i would sing for the senior military officials. I loved it!
Review Fix: What's your creative process like?
Plah Blah Blah: I pull from life experiences, like they say, write what you know. That's why my music is fun, a little bit naughty, and whole lot sexy!
Review Fix: What makes "Wild One" a special track?
Plah Blah Blah: It's not just a powerhouse single that gets people moving, it has a message. Men, don't take you women for granted, we are strong, smart, sexy creatures who deserve your respect (wink).
Review Fix: What's your standout song away from Wild One? how was it written?
Plah Blah Blah: I'd have to say broken heart, for which we are soon filming a music video. It tells the sad story most everyone has experienced, of love lost, and how that love leaves a lasting wound from which we never fully recover.
Review Fix: What are your goals for 2016?
Plah Blah Blah: I want to spread my music to everyone possible! social media and live performances, I hope for everyone to soon know my name!
Review Fix: How do you want your music to affect people?
Plah Blah Blah: Have fun with it! Forget the stress and demands of life for a moment and just… let go! Dance with me, feel the music, and love life!
Review Fix: What's next?
Plah Blah Blah: I've started a clothing line and hope to expand it before the year is out. As well, I have several films in pre-production and plan to perform live wherever and whenever possible! I am also working on a 30-minute club DJ mix which I'll soon be introducing to the club scene.