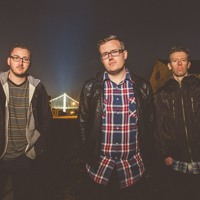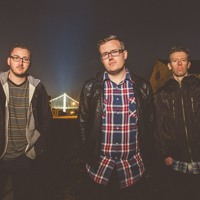 Review Fix chats with Worth Taking's Jerod McBryer, who discusses the band's new album "Hangman," as well as the band's origin and creative process.
Review Fix: How did the band get together?
Jerod McBryer: The band officially formed in 2011 when I moved to San Francisco. We had a few folks come in and out since then, but have really solidified the line-up in the last two years.
Review Fix: What's the standout song on Hangman? How was it written?
McBryer:Â Right now, I'd have to say "Different Now." It being track 6 on the record, it corresponds to step 6 in the 12 Step Program. It's the half-way point and I think it's a really interesting point to dig into. It's all about reflection and how you have to look backwards in order to look forward.
Review Fix:Â What's the band's creative process like?
McBryer:Â Well, I'll write a skeleton of a song and then Chris and Chase will help me flesh it out. If you hear any demos from the songs I write, you'll realize just how much they bring to the table.
Review Fix: Why does Pop Punk still matter?
McBryer: Pop Punk still matters because people are asking if it still matters. I think the worst thing for music is for it to be ignored. If it's still polarizing and people are still talking about it, it still has some value in society, regardless of how small the subset. That said, I don't even know if we fit into the mold of what Pop Punk really is. However, that's the quick and easy term to describe the bands that inspire us and we are happy to keep making this kind of music.