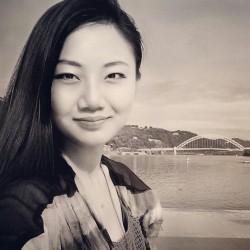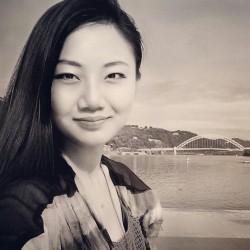 Review Fix chats with playwright Ran Xia, who discusses her upcoming run of "Word Play" at the Midtown International Theatre Festival.
For More on the Play, Click Here.

About Word Play:

WORD PLAYÂ by Ran Xia, directed by Florence Le Bas; starring Julia Bray and Adrian Burke. In the last days of his life, Icarus invites Esme on a trip; as his memories fade, she recounts the moments of their love and loss.
Performance Schedule:Â Tues 3/22, 7:15pm;Sat 3/26, 6:30pm; Sun 3/27, 4:30pm
Review Fix: What was the inspiration for this project?

Ran Xia: I read a post either on Buzzfeed or boredpanda of a series of untranslatable foreign words and was quite moved. Those words have strange tonalities and triggers fascinating imageries. I caught myself imagining the connection between those words and (initially as a game almost) to weave a story between them.
Review Fix: What's your creative process like?

Xia: I put the words in the order I found them, developed my characters. Many of the themes involved also came from news articles and Greek mythologies. In the early stages I would write some pages and bring them to a playwriting class I attended at the Barrow Group. We'd give each other feedbacks and I'll make changes, etc. Nov 30, 2015 we had a reading at Dixon Place. My director and actors gave me extraordinary comments. I found myself working best with an active feedback loop.
Review Fix: What makes this different or special?

Xia: I try to incorporate various styles into this play: magical realism, poetry, and there are supernaturalistic moments. Each scene corresponds to a word, and the story came out of an almost dada process. The themes of the play are also close to me, such us the fragility of life, the choices we make for ourselves and our loved ones, etc.
Review Fix: What did you learn about yourself through this process?

Xia: It has become a therapeutic process writing this piece. I discovered thoughts within me that I wouldn't have imagined otherwise.
Review Fix: How does it feel to be a part of something like this?

Xia: A collaborative process is something that I strive for with any of my projects. It makes me feel supported to be a part of an ongoing project. I also love the opportunities to learn from my fellow artists especially those in other disciplines.
Review Fix: What are your ultimate goals for this production and for the future?

Xia: I'd love to turn this into a full blown production with a more elaborate tech plot. The current production would be like a springboard for me as well as my collaborators to discover problems and make the story tighter in the next rendition.
Review Fix: What do you think your audiences will enjoy the most?

Xia: They'll enjoy the characters. They have both become dear to me through this process and I believe the audience will discover bits of people they know as well as bits of themselves in Esme and Icarus. I hope they'll also enjoy the style of language I choose to use.
Review Fix: What's next?

Xia: I'm working on a recorded play that'll be released online when it's done like a single. It will be composed of questions answered by many different voices around the world it is about the issues of environment and freedom of the press in China. Also, I'm having a reading in April of my play with poetry/ songs/physical movements; it could be considered a performance art piece. It's called Princess Anybody. It explores the dark aspects of challenges a "princess" might face. We have Snow White with body image issue, Sleeping Beauty being a sheltered little goody two shoes, and the little mermaid a victim of sexual assault.